Laurent Rossi addresses Pierre Gasly to Alpine link: 'Why wouldn't you?'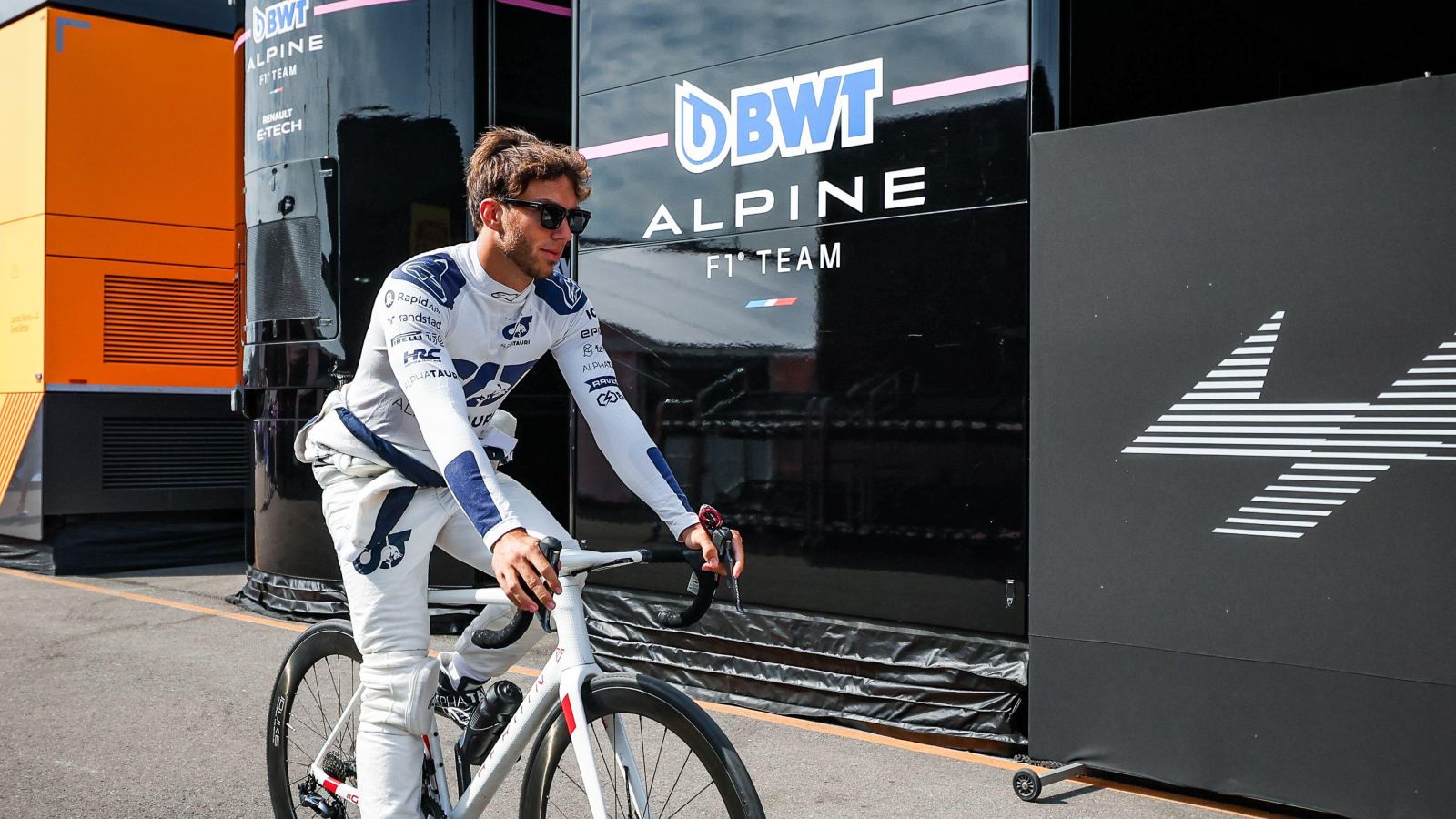 Alpine CEO Laurent Rossi has admitted Pierre Gasly would be a "good candidate" to take Fernando Alonso's place next year.
Gasly has been strongly linked with a move from AlphaTauri to Alpine, which would mean an all-French driver line-up along with Esteban Ocon at a French team.
A successor to Alonso is needed after the two-time former World Champion jumped across to join Aston Martin for 2023, that shock announcement coming right at the start of the summer break.
The next day, Alpine stated Oscar Piastri would replace Alonso, only for the Australian rookie to knock that down himself via social media. He has since been confirmed as a McLaren driver.
That has left, in the words of Alpine team principal Otmar Szafnauer, around 14 drivers queuing up to take the seat Piastri did not want.
One of them is reported to be Gasly – whom Red Bull have said can leave a year earlier than the end of his contract if they can acquire someone suitable to move in at AlphaTauri – although Daniel Ricciardo and another Alpine Academy rookie, Jack Doohan, have also been linked.
Rossi, for the first time, has discussed Gasly's credentials in an interview with Formula1.com.
"There are plenty of good ones," said Rossi. "[Red Bull motorsport adviser] Helmut [Marko] mentioned Pierre – why wouldn't you? He's a very good driver, he would be a good candidate for us.
"We need someone who helps develop the team, who helps develop the car. We need a seasoned enough, effective enough driver who will score points right away and also take the team up with him. These are criteria we are looking at.
"We don't want to rush into the decision. It's a process Otmar is leading as he knows what is best for the team. We take input from our engineers. The driver is important, but the car is the most important by far.
"You mentioned Jack, he's a consideration. We will see what the landscape is by the end of September. We will have more clarity on all options. By then, I assume we will make a choice.
The Frenchman also suggested Alpine will take more care about fast-tracking Doohan given the way they were burned by Piastri in hotfooting it off to McLaren as soon as an F1 chance came along.
"We believe in him, he's shown a lot potential, especially lately – talk about being present at the right moment," said Rossi about the 19-year-old Australian son of motorcycling great Mick Doohan who has won three Formula 2 races so far this year to sit fourth in the standings.
"He's a great person, he is fast, his father is also a champion I admire and a person I admire. They are great guys.
"He's in our plans. One way or another, we will try to put him in an F1 car at some point.
"But then again, once bitten, twice shy."