Stroll: Andretti would be a 'great addition, if it's true'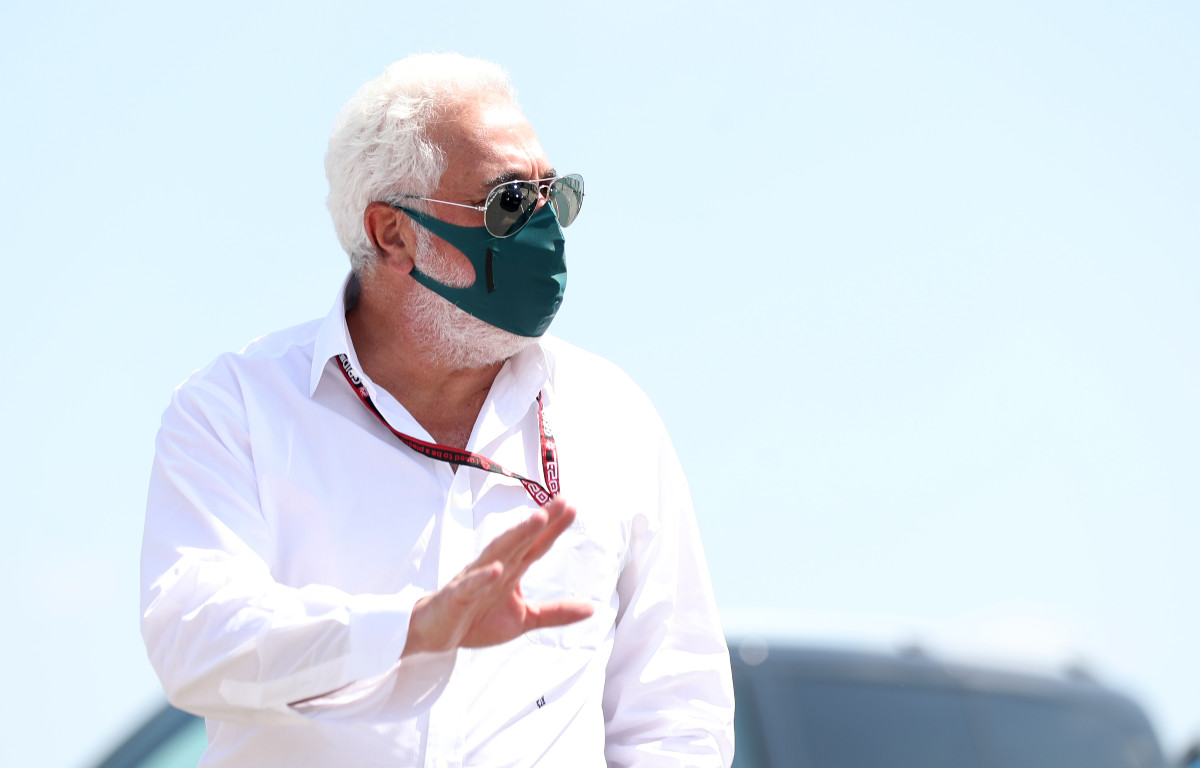 Lawrence Stroll says having the Andretti name back in Formula 1 would be a "great addition" to the sport, if "it's true".
Andretti Autosport, owned by Michael Andretti, is in talks with Sauber's owners, Longbow Finance, to buy an 80 per cent stake in the team currently branded as Alfa Romeo.
It was thought an announcement could come as early as this weekend's United States Grand Prix but a deal has yet to be reached, with reports claiming the negotiations are ongoing, they have just hit a bit of a stumbling block.
Should Andretti, who was recently spotted at Sauber's Hinwil headquarters, buy the team, he will be up against Stroll in the World Championship, the Canadian being the owner of the Aston Martin F1 team.
"Andretti's a great name," Stroll told Reuters. "I know the family and I think they'd be a great addition to the sport, if it's true.
"I don't know much about it other than I heard in the paddock at the last race there was potentially some activity there.
"I think they did a SPAC in the States and said they were going to look to buy something in motorsports. I fully get it, I see the logic."
The SPAC that Stroll speaks of is the acquisition company Andretti set up to raise $250 million through a public offering.
Stroll believes now is a good time for someone like Andretti to get involved in Formula 1, hailing the introduction of the budget cap as a game-changer.
As of this season, the teams are all operating under a $145 million cap, a long way off the $450 million the likes of Mercedes, Ferrari and Red Bull have been spending.
It is hoped the cap, together with next year's all-new cars, will level the playing field.
"Everyone is very focused on each of us being profitable," said Stroll. "And Formula 1 teams, run properly, will be very profitable companies.
"It's a lot easier to win when you're outspending the competition. That has now gone…that plays into the sweet spot of this team, who historically did more with less.
"We'll be able to do more, we'll be at the peak of the budget cap, we'll be right up there."
Andretti's interest in Sauber has shaken up the race for the final 2022 race seat.
While it was thought Guanyu Zhou was leading the running, Andretti is keen on bringing in IndyCar driver Colton Herta as Valtteri Bottas' team-mate.
Bottas has a multi-year contract with the team and will stay on no matter the owner.
No Andretti announcement but is one coming?
No Andretti announcement at the US GP but is one still coming?