Aston Martin 'success has not come the way Lawrence Stroll wanted'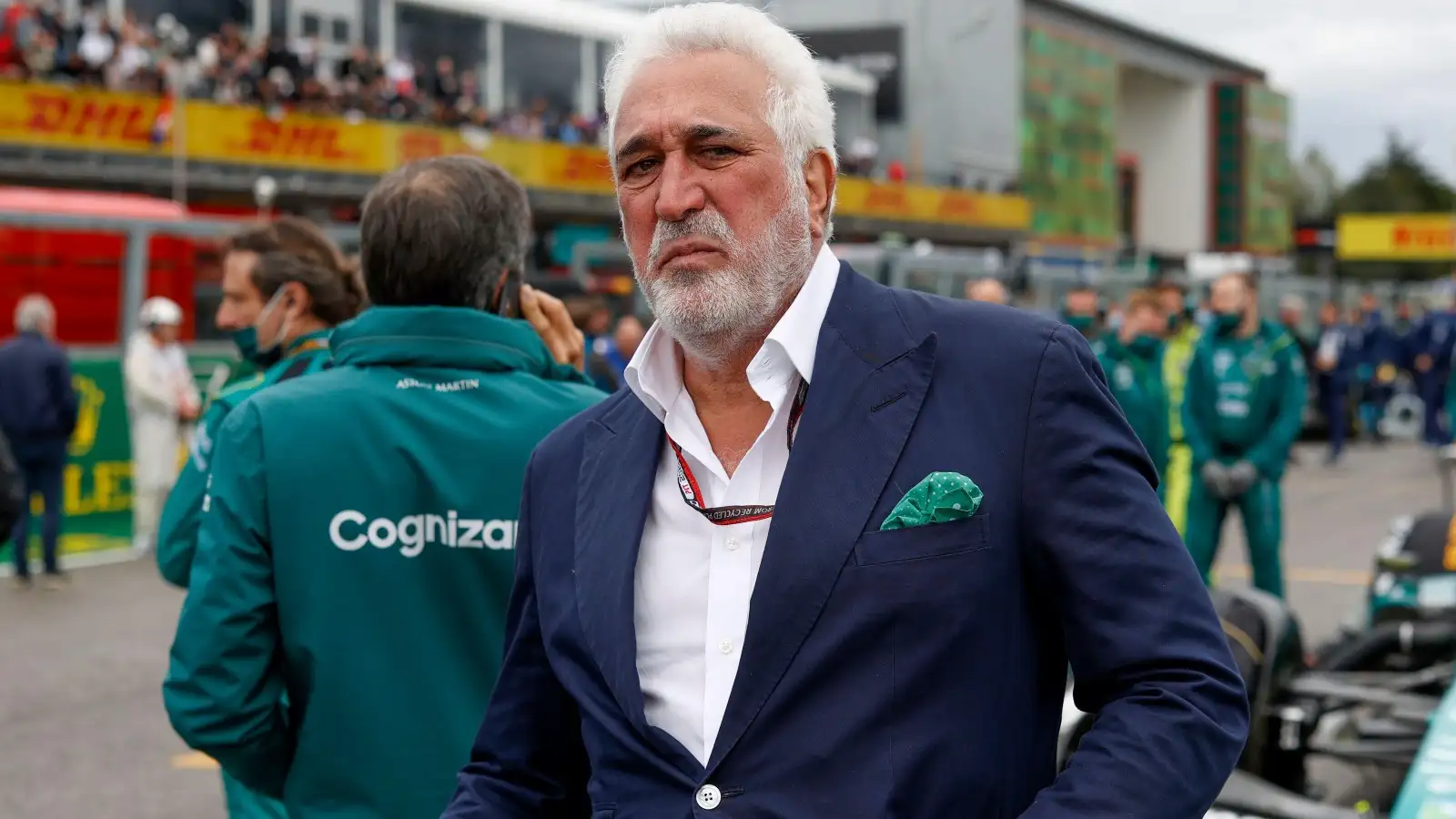 Mike Krack has praised the "patience" being shown by Lawrence Stroll over the time it is taking to turn Aston Martin into World Championship hopefuls.
Aston Martin, transformed into British racing green from the pink of Racing Point, were launched in early 2021 with grand claims by team owner Stroll that titles were the aim in the foreseeable future.
But despite an aggressive recruitment programme targeting some of the sport's big hitters, and the construction of a state-of-the-art new factory at Silverstone, Aston Martin have only gone backwards.
Fourth in the Constructors' Championship in 2020 – it would have been third but for a points penalty – they finished seventh last year and are down to ninth this season with six races remaining.
Sebastian Vettel has had enough, not necessarily of the team but F1 in general, so is retiring at the end of the year and Fernando Alonso will be his replacement alongside team owner's son Lance Stroll.
Krack is the Aston Martin team principal and as he did in a previous interview, he insisted the high-rolling Canadian businessman who funds Aston Martin F1 is not applying the thumb screws despite the disappointing results achieved with the AMR22 car.
"The financial means he has put into this team give him the right to be demanding. But he is not over-pressurising us," Krack told the BBC.
"He (Stroll senior) is around once a week or something like that and wants to know what is going on, what are the next steps, why have we performed the way we did, what do we do next and what is our strategy. And then after two hours he has other things to do. It's not that he comes in and decides every single item, not at all.
"It's justified to give your chairman an update every week at least. There are also phone calls in between, but they are more like catch-ups.
"But, bottom line, I admire his patience, honestly, because success has not come the way he wanted it from the beginning, and the patience he has shown shows he is realistic and understands what he is doing."
Krack also maintained there must be a realisation that despite Aston Martin's resources and ambition, success cannot be achieved overnight.
"When you have a cash injection, the thinking normally is 'we want to do more and more and more'," said the 50-year-old from Luxembourg. "And sometimes the difficult bit is to say 'stop, we wait with this and we focus only on this point until we have solved it'. The difficult bit is not to say 'yes, we do it'.
"There is always this saying – I throw you three balls, how many will you catch? Probably none. But if I throw one, there is a high chance you catch it. And this is the thing – focus on one item, and take the next item when one is done.
"We need to deliver the improvements. And at the end of year four or in the middle of year five, if you can see clear progress, it's not important if you have won three races or two races or 10.
"The most important is you see the path and then you have to adjust along the way."
Read more: Mario Andretti exclusive – on the continued push for F1 2024 and 'disrespect' from the paddock