Lawrence Stroll: 'I should be knighted for what I have done'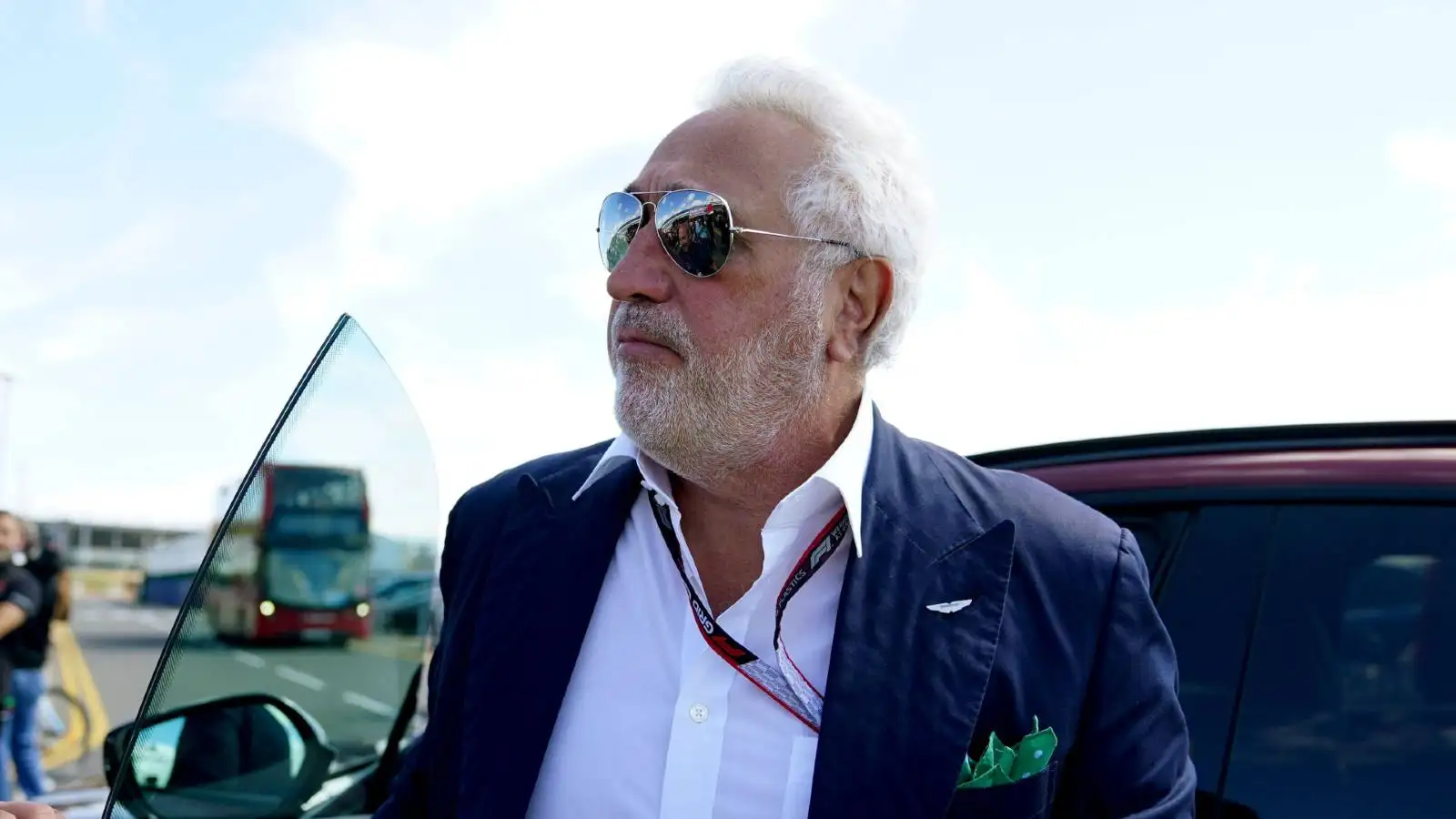 Aston Martin owner Lawrence Stroll reckons he deserves a knighthood having "saved" thousands of jobs at the British car company, while also investing heavily in his F1 team's infrastructure.
Six years ago Stroll led a consortium in buying the Force India Formula 1 team, rebranding it Racing Point in 2019, before a year later beginning the team's journey to becoming Aston Martin when he took over as the British car company's executive chairman following a £182 million investment.
In the years that followed not only has Aston Martin's stock price risen, but the Formula 1 team has emerged as one of F1's heavy-hitters with Stroll investing in a new state-of-the-art factory as well as a wind tunnel.
Fighting for second place in the Constructors' Championship with Fernando Alonso's six podiums putting the team just 13 points behind Mercedes in the standings, Stroll reckons he deserves plaudits for what he has achieved with both the car company and the F1 team.
"I should be knighted for what I've done," he declared as per AutoCar. "I've saved thousands of jobs and built a new Formula 1 factory with hundreds of millions of investment.
"The investment is staggering."
PlanetF1.com recommends
Christian Horner thinks Sebastian Vettel will be hurt by Aston Martin's success
'Budget cap alert' as FIA launch investigation into F1 teams' activities
Enticing others to invest in Aston Martin with Chinese car giant Geely, which owns Volvo, recently upping their stake, AutoCar reports that investment raised by Stroll has put around £1.5 billion into the company.
It is, he says, "a huge show of my belief in the company… One doesn't put that money into a business they don't believe in the future of."
Declaring that in his "other businesses" he has always "won", Stroll added that he's turned things around at Aston Martin as "there's nobody left [in the company management]. I can only speak from the past three years and what's to come."
Aston Martin's average sale price has risen from £157,000 in 2020 to an expected £223,000 in 2023.
"Our opening price point car, currently, is our Vantage," Stroll said as per Gear Patrol. "With the new generation sports cars, that will go up. I would never see an Aston Martin opening for anything less than something that begins with a two — meaning, $200,000.
"I said, when I took over as chairman… for [fiscal year] '24–'25, I wanna be at $2 billion of sales, $500 million of EBIDA, and about 9–10,000 cars. Well, we're on our way to hit that; we ahead of those projections I gave three years ago. Well ahead of them."
"There's no end that seems to be too high for an Aston Martin," he added.