Stroll won't be 'pushed around' in title quest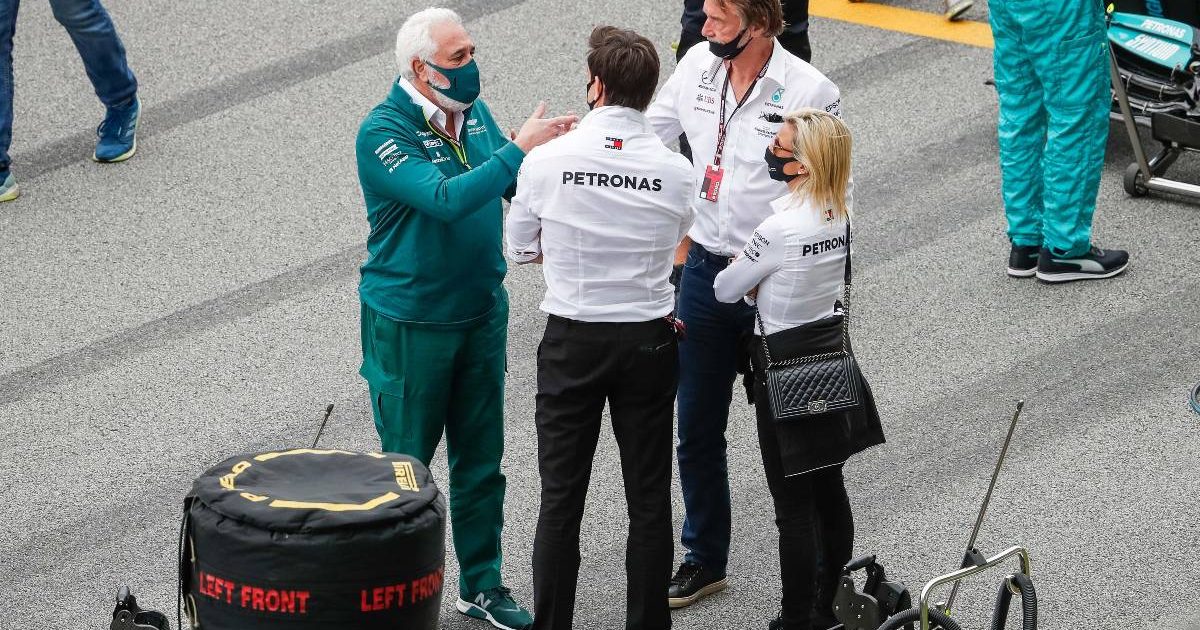 Lawrence Stroll says he will not be pushed around in his quest to bring World Championships to Aston Martin.
But the Canadian businessman takes issue with any suggestions that he has been a "disrupter" that goes against the ideology of Formula 1.
Owner of the Aston Martin team, which represents the luxury British car make of which he is executive chairman, Stroll has made no secret of his lofty ambitions to reach the pinnacle of F1.
So far, his team have enjoyed only one race victory, via Sergio Perez at the Sakhir Grand Prix in 2020 when they went on to finish fourth in the Constructors' World Championship.
However, it would also be fair to say Aston Martin are not the most universally popular team in the paddock due to a strong reliance on their technical association with Mercedes, their ruthless treatment of Perez when he was ditched in favour of Sebastian Vettel and for Stroll's son, Lance, having a seemingly watertight position in the other car.
Aston Martin are now undergoing an ambitious recruitment process, luring an increasing number of staff from other teams, and have a new state-of-the-art factory and wind-tunnel in the pipeline too.
It is all part of the plans Stroll has for Aston Martin to capture titles, whatever that entails within the accepted boundaries of the sport.
"If you're going to be a push-around, for lack of a better word, I don't think you're going to succeed in this sport or in any other sport," said Stroll, quoted by Motorsport.com.
"I don't know that I've been a disrupter. I've stood for what I believe to be correct. I haven't made a significant investment in this company not to be fighting for World Championships. So we're going to do whatever it takes, within the rules obviously.
"And being a gentleman, I don't think we've done anything any other team wouldn't want that's trying to build a fantastic organisation. I speak out when I think something's been wrong."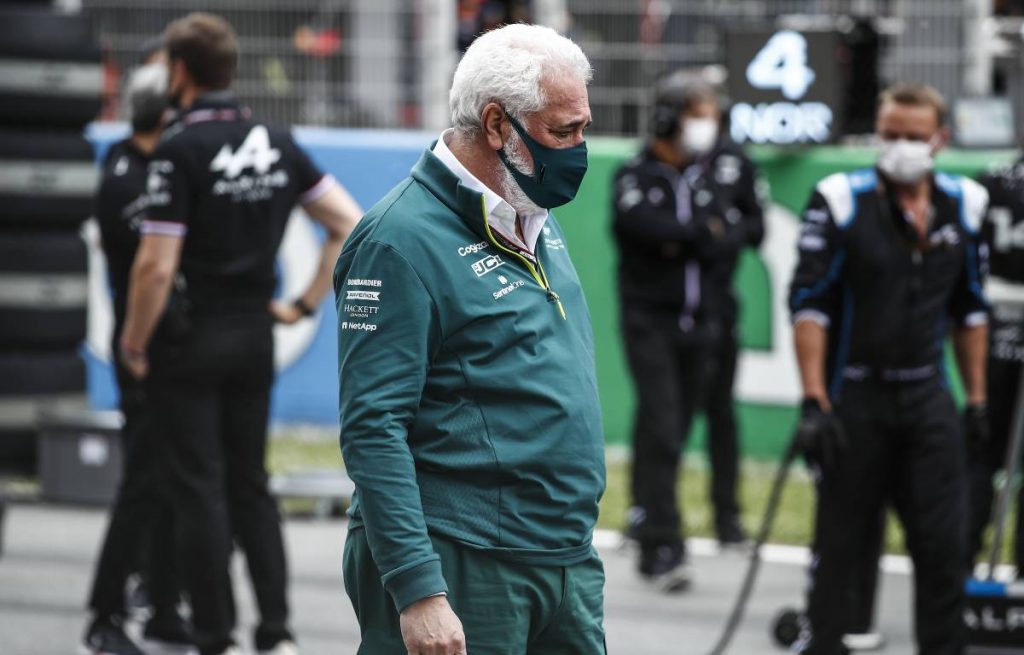 Deck yourself out in Aston Martin green via the official Formula 1 store
Stroll thinks the team's new factory at Silverstone and wind-tunnel, which will be completed within the next two years, will give them an advantage over rivals.
He is also confident the aggressive recruitment programme, aimed to increase staff size from 500 to 800, is going to plan.
"We are hiring brilliant new senior technical and engineering talent all the time," said Stroll. "The result will be a technical and engineering strength in the company and depth, equal to if not better than, any other F1 team.
"We announce pretty much almost on a weekly basis now, hiring brilliant new senior technical and engineering talent. By the way, this week we'll be announcing another very senior member of another team joining us."
But Stroll is realistic that it will still take time before Aston Martin can expect to be on top in F1.
"We're currently in a good place," he said. "We share Mercedes' wind-tunnel, so we are in one of the best wind-tunnels. It's not as good as having your own, but it's not like we are sacrificing by being in a poor wind-tunnel.
"Facilities-wise, we've definitely outgrown our facilities. We are putting up a lot of temporary facilities around our site in order to accommodate these new hires.
"I think we'll be in the new place in 18-20 months or the end of next year. We are not really compromising on anything.
"Formula 1, like any other business, I don't think you could realistically plan on winning before four or five years. I think that's realistically what it takes."
Follow us on Twitter @Planet_F1, like our Facebook page and join us on Instagram!