Leclerc confident he can still 'trust' Vettel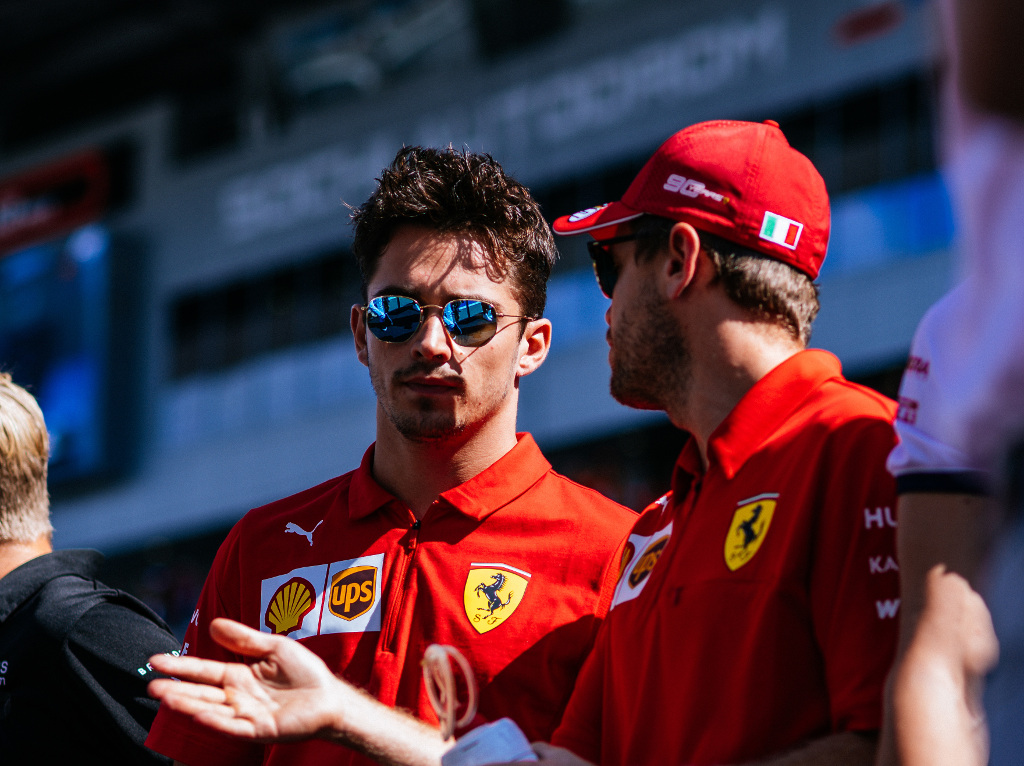 Charles Leclerc is adamant Ferrari's Russian GP tensions won't affect his relationship with Sebastian Vettel, saying they need to still trust one another.
Lining up first and third on the Sochi grid, Ferrari had a pre-race agreement in place that Leclerc, the pole sitter, would give Vettel the slipstream on the run down to Turn 1 in order to put both Ferraris ahead of Lewis Hamilton.
He did just that.
The second part of the agreement was for the two to then swap places with Vettel giving the lead back to Leclerc.
He didn't.
What resulted was a very public breakdown of the relationship between the team-mates as Leclerc insisted several times that he was honouring his side of the deal, implying that Vettel was not.
Despite that the Monégasque driver insists he still trusts his team-mate.
"Yeah, I think the trust doesn't change and I think we need to trust each other, Seb and myself," he told Motorsport.com.
"I think it's hugely important for the benefit of the team in some situation, to know that you can count on the other car and vice versa.
"So, yeah, I think it's very important, but yes, the trust is still here."
In fact Leclerc even gave Vettel an out for not swapping positions, saying the early Safety Car at the end of Lap 1 make things "tricky" for the German.
"There was a Safety Car straight away, so then it was quite difficult," Leclerc said.
"I tried to stay as close as I possibly could, for two or three laps, but then it was very difficult to follow – especially first and second sector, the tyres overheated, and then I dropped back a little bit.
"But then I was, as I said on the radio, I had 100 percent trust in the team to do it themselves as it was agreed before the race, and that's what they did at the pit stop."
The swap that Leclerc wanted, and believed was part of the deal, eventually came about through the pit stops when he stopped four laps ahead of Vettel and undercut his team-mate.
"I think everything was respected.
"At the start, I obviously went to the left to give Seb the slipstream, I knew he would overtake, and anyway we knew that, then we just had to do the swap back and we did it at the pit stop later on in the race."
Follow us on Twitter @Planet_F1 and like our Facebook page.