Ferrari team orders for the third race running, much to Charles Leclerc's annoyance. Daniil Kvyat launches torpedo mode.
Here is how race day unfolded in China…
Unless you have been under a rock over the last few days, this is the 1000th World Championship race in Formula 1 history.  Alfa Romeo won the very first one and the team updated their livery with this lovely touch…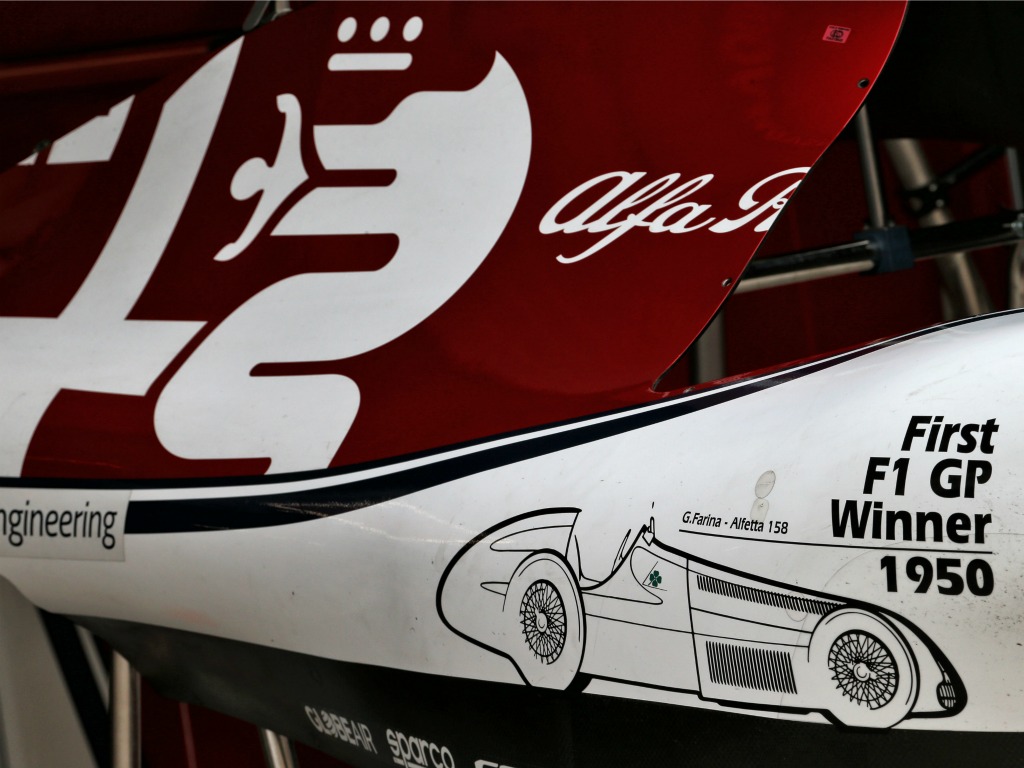 There was also time for a quick selfie featuring the bosses of the two main rivals in this year's title race. As you do…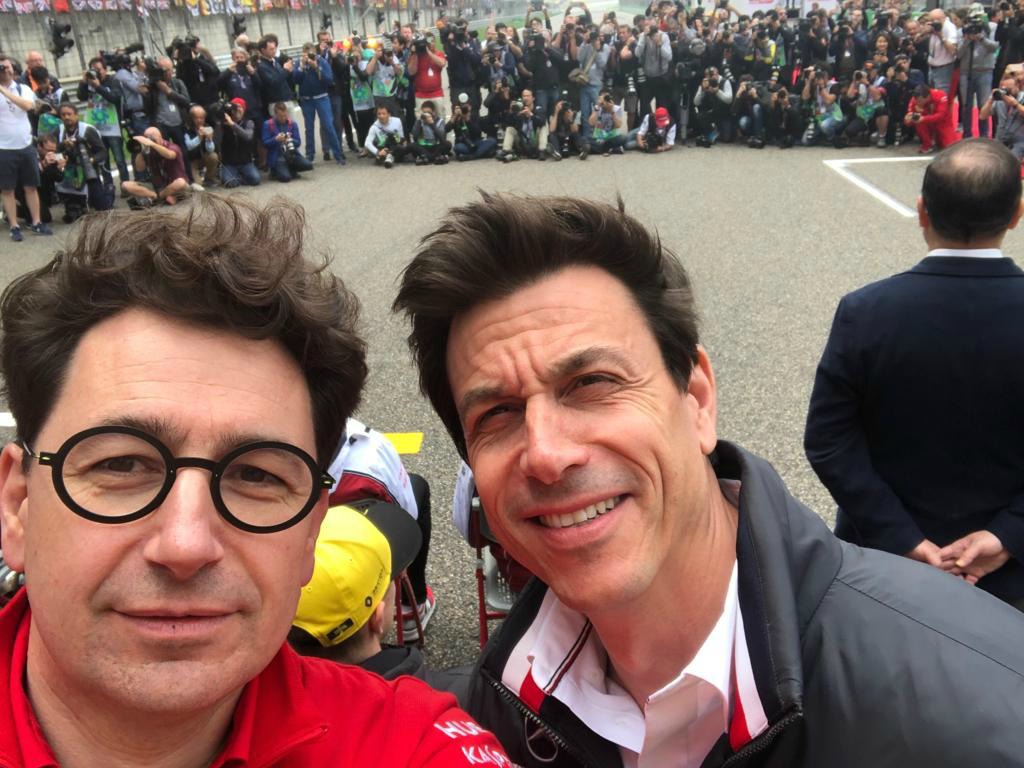 Not everybody was enthusiastic about pictures being taken, though…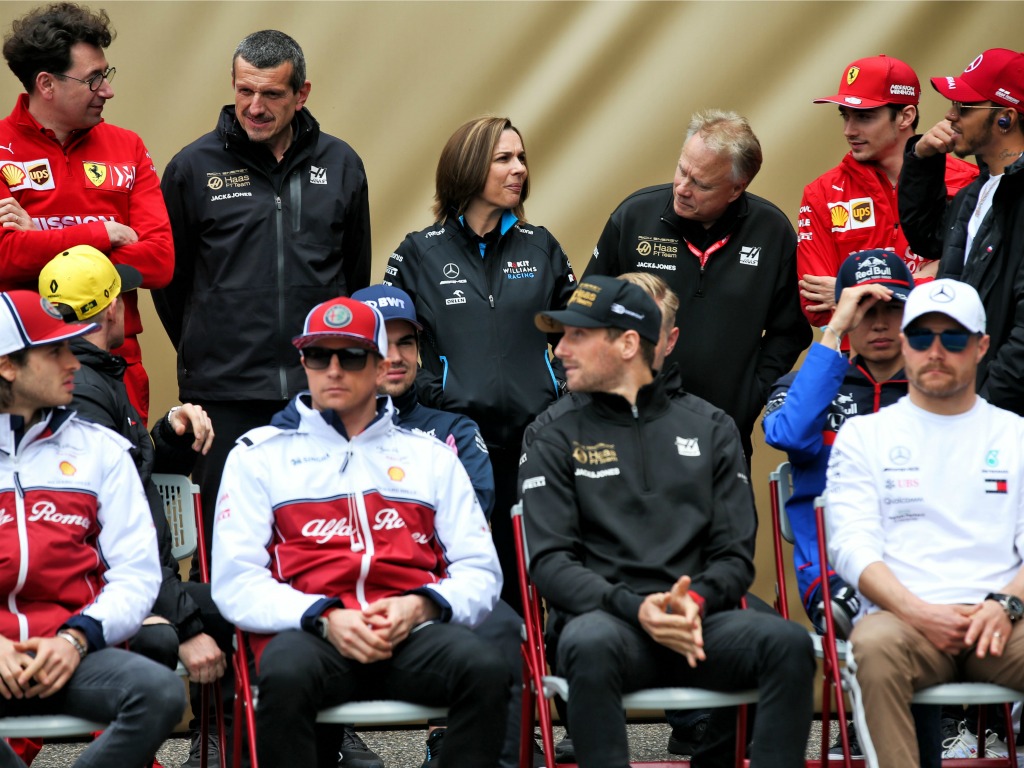 All smiles (just) between Lance Stroll and Esteban Ocon, the latter unfortunately reduced to commentary duties after losing his place on the Formula 1 grid.
Pre-race chat with @MBrundleF1 & @OconEsteban for @lance_stroll 🎙#F1 #ChineseGP 🇨🇳 #Race1000 #MakeItCount pic.twitter.com/QFlwhLvhBa

— SportPesa Racing Point F1 Team (@RacingPointF1) April 14, 2019
Build-up over. Time to race. Lewis Hamilton's race got off to an excellent start after jumping pole-sitter Valtteri Bottas off the line.
⚫️⚫️⚫️⚫️⚫️
⚫️⚫️⚫️⚫️⚫️

RACE 1000 IS GO IN SHANGHAI!#ChineseGP 🇨🇳 #Race1000 pic.twitter.com/jILZ9eXhnj

— Formula 1 (@F1) April 14, 2019
It wasn't a great start, however, for McLaren. Both cars feeling the full force of Daniil 'The Torpedo' Kvyat on the first lap with Lando Norris sent flying.
The Brit would eventually retire after four pit stops no less.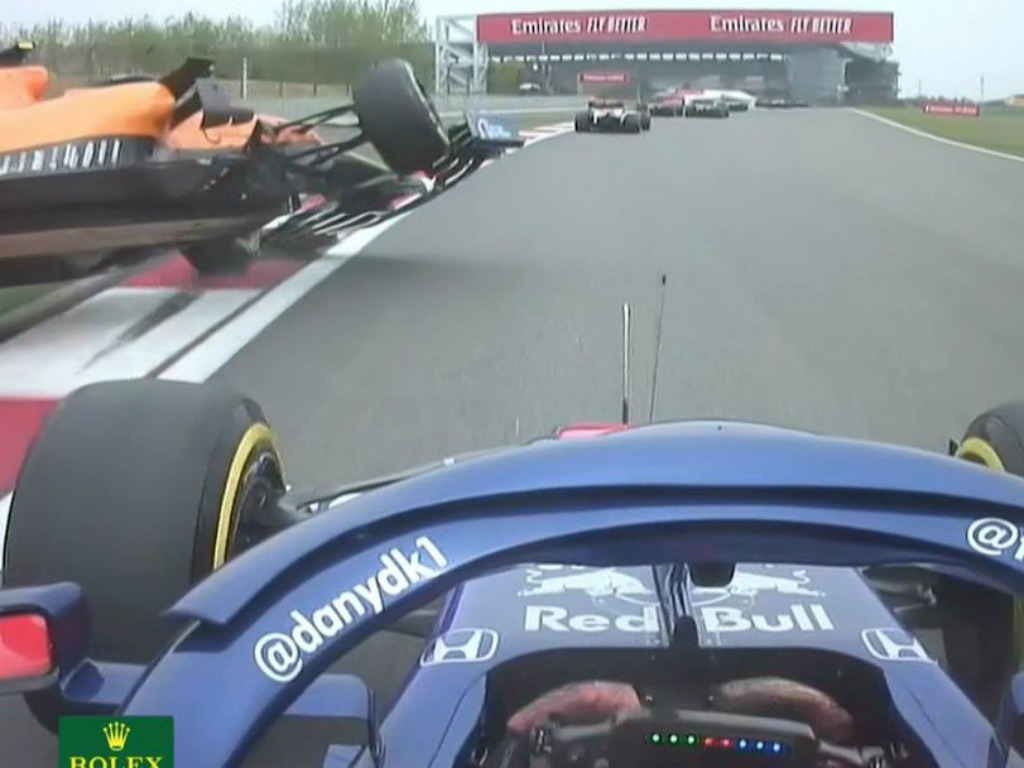 The punishment was a drive-through penalty.
With Hamilton controlling the early stages and Valtteri Bottas tucked in behind. Team orders once again came into play for Ferrari as Charles Leclerc, in P3, was told to move aside for Sebastian Vettel.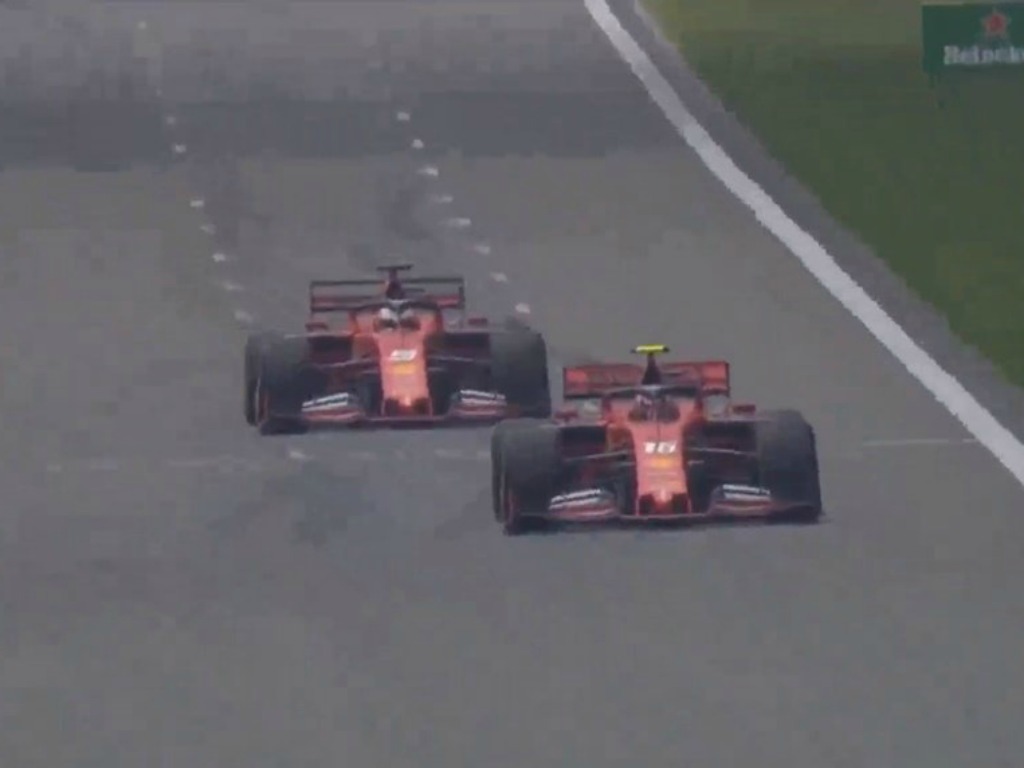 The switch didn't exactly work out. Vettel was unable to sail off into the distance and Max Verstappen started to close in on the two Ferraris.
After an aggressive under-cut from the Dutchman, he made his move on the penultimate corner…just like last year. But, on this occasion, Verstappen locked up and couldn't make the move stick.
Dive! Dive! Dive! #F1 #ChineseGP pic.twitter.com/XTqRlVyNRd

— Peter Hayes (@ThatPeterHayes) April 14, 2019
Leclerc would lose out even more, pitting a few laps later than Vettel who had covered Verstappen's undercut attempt.  The Monaco man would re-emerge behind both…
Ferrari: "If there is any 50-50 situation where we need to take a decision that advantage will be given to Sebastian."

Make that 60-40, 70-30, 80-20… #F1

— Planet F1 (@Planet_F1) April 14, 2019
Elsewhere, Renault's Nico Hulkenberg was the first retirement of the race. More questions to be asked about their reliability…
Unfortunate news: Nico's car has been retired. #RSspirit #ChineseGP #Race1000 pic.twitter.com/ZeEJrecDnw

— Renault F1 Team (@RenaultF1Team) April 14, 2019
Heading into the second half of the race, it was all looking super smooth for the race leader Hamilton.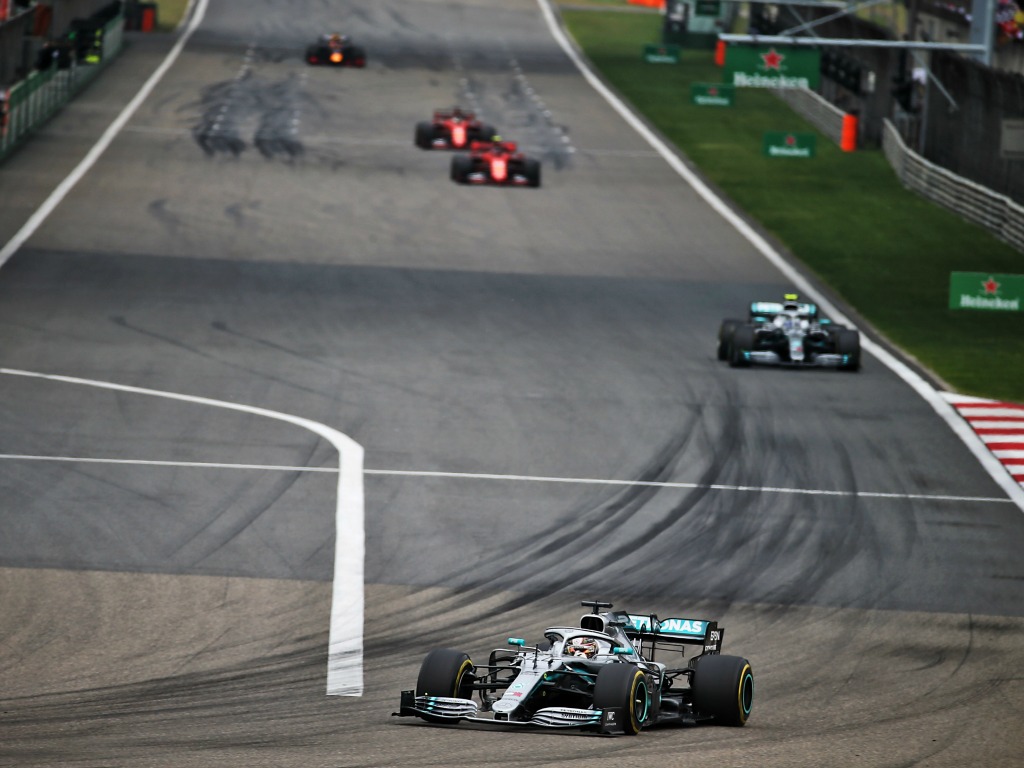 Just to keep things mildly intriguing, Verstappen would once again trigger another round of pit stops, which included a silky double stack by Mercedes.
And that's #Seb5 for medium tyres plus a double stop for @MercedesAMGF1 – also on mediums. What does @Charles_Leclerc do now? pic.twitter.com/tmwbEcgnhf

— Pirelli Motorsport (@pirellisport) April 14, 2019
Well Ferrari kept Leclerc until Lap 43 with 13 more to go. Once again re-emerging behind Vettel and Verstappen in P5.
LAP 43/56

Leclerc finally comes in for fresh medium tyres

He's P5, with a 15-second gap to Verstappen up the road#ChineseGP 🇨🇳 #Race1000 pic.twitter.com/Dl4suownHe

— Formula 1 (@F1) April 14, 2019
Further down the field, Daniil Kvyat's quiet day ended with a DNF.
Daniil pulls into the Garage to retire on lap 43.#Race1000#PoweredByHonda pic.twitter.com/VOQr5e2eWf

— Honda Racing F1 (@HondaRacingF1) April 14, 2019
Back out in front, it was very comfortable victory for Lewis Hamilton.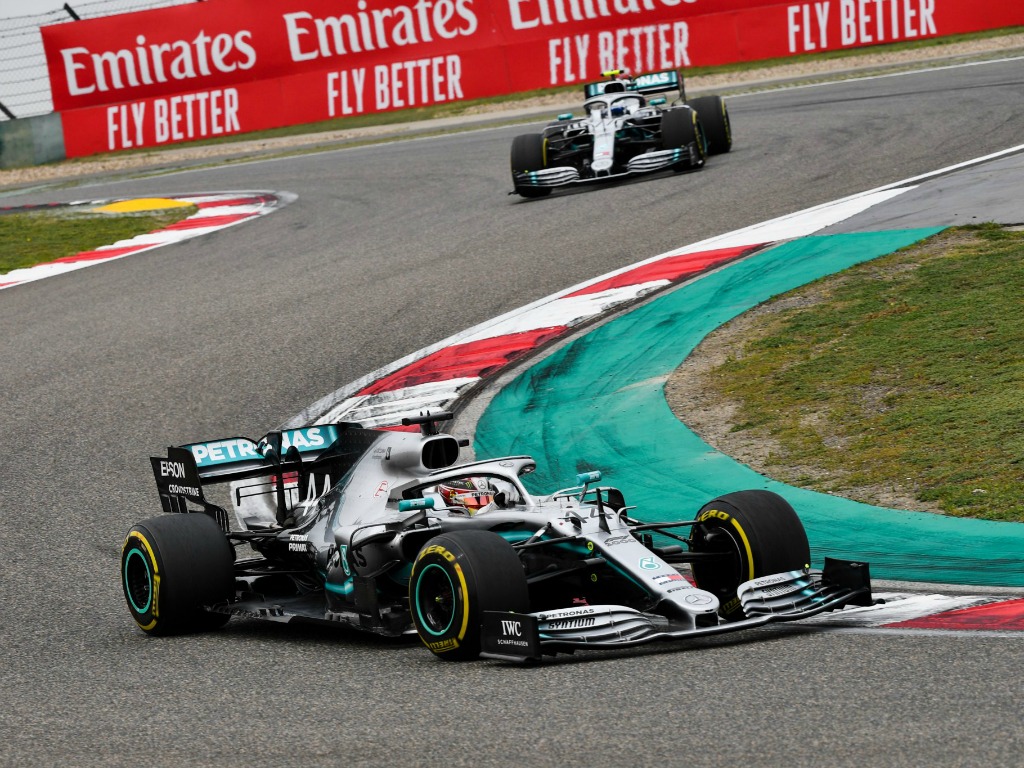 But the biggest talking point will no doubt be Ferrari throwing away a straightforward 3-4 finish for a 3-5 tarnished by team orders.
Looks for all the world as if Ferrari have sacrificed an easy 3-4 for a 3-5 in an effort to keep the peace. Ironically, in doing so, they may have just lit the fuse…

— Will Buxton (@wbuxtonofficial) April 14, 2019
Follow us on Twitter @Planet_F1 and like our Facebook page.