Leclerc has role to play in defining F1's very future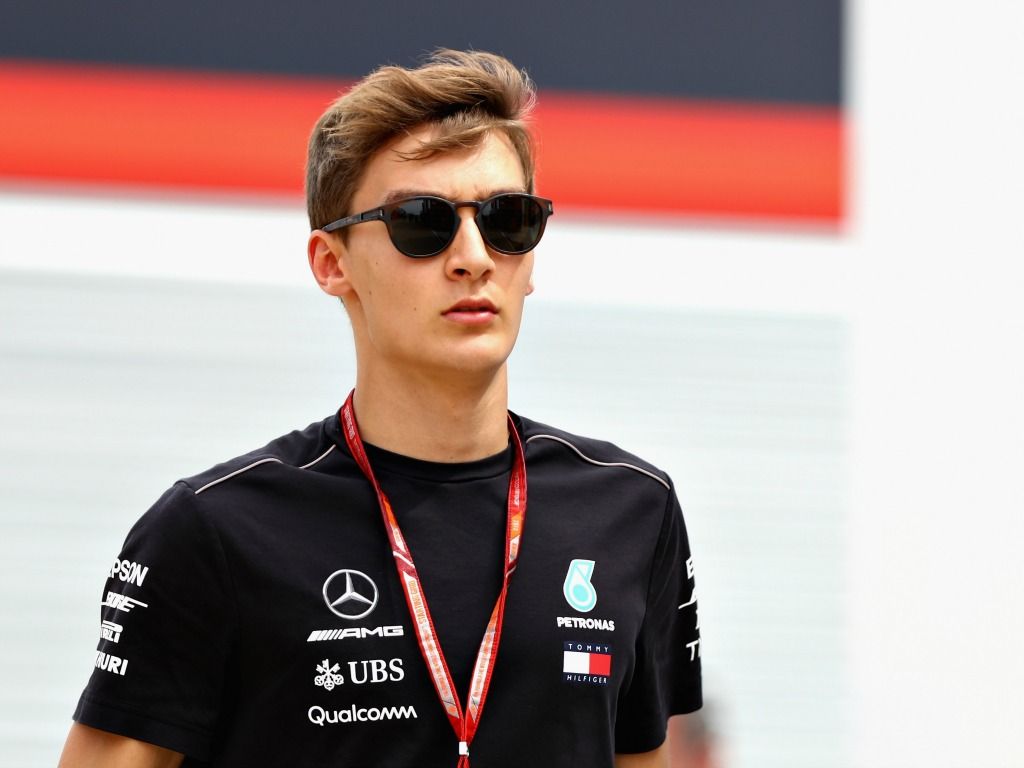 lap record setter earlier in August 2018, George Russell is currently the most prominent name amongst the leading junior drivers, and in light of his comment that winning the F2 title is inconsequential in relation to his long-term future, there will always be debate as to whether or not F2 should retain its current form.
The form of Russell alone, with the Mercedes muse having a twelve-point lead prior to the Hungarian Grand Prix, is excellent fuel for the debate in favour of retaining the current protocol for junior drivers. However, Charles Leclerc's story is much, much more.
The form of George Russell has led to speculation that he will make a resounding step up by the end of the decade.
Leclerc's F2 title win vital for junior motorsport
Ultimately, F2 has a very chequered history of producing memorable talent, and with no champion being crowned between 2013 and 2016, the impetus that young drivers could have had with F2 competition is now lost. F2 has needed a redeeming quality for a long time, and Charles Leclerc is it. With GP3 and F2 titles to his name, and status as a former Ferrari academy driver, he is the textbook example of a driver taking the conventional route into stardom. According to BBC Sport, he could become a Ferrari driver very soon, and the example he sets is one that champions hard work, and attainment, on merit rather than connections to motorsport. The added bonus of his official status as a Monegasque driver also has the potential to be a talking point.
First win inevitable within two years
In the short-term, the big question is where exactly that first win will come for Leclerc, and with which constructor? The obvious dream scenario is a Leclerc win in Monaco within the next two years. Doing so with the Ferrari team, which made him the driver he could well become through the Ferrari Driver Academy, would be another point scored for those who think driver development should be a gradual process. Yet, a good qualifier would be of utmost importance if that is the aspiration, especially given the track's well-known reputation for being unforgiving towards anything but the most perfect manoeuvres. More realistic, perhaps, is the prospect of Leclerc winning at another street circuit – namely Baku. Prior to the summer break of 2018, it was the scene of his best finish yet (sixth), and with two unexpected drivers completing the podium in both editions of the event (Lance Stroll in 2017, Sergio Perez in 2018). Above all, it remains relatively fresh territory to all drivers, making it the prime candidate to be the scene of Leclerc's maiden win. Other tracks may also inspire him, such as Spain for reasons already noted. Additionally, a modern track like Abu Dhabi has the refinements that give new drivers more room for error than usual. Quite often, the traditional season closer is also a formality and will be again if Mercedes and primary driver Hamilton can restore what was once a chasm between themselves and Ferrari.
Ultimately, it is not success at F2 level which defines its own effectiveness at breeding good drivers. It is, rather, how those successful F2 drivers fare in the top division that does so. While Leclerc's first season in F1 has shown much promise, it is that first win which will truly exalt him from boy to man. Of course, some self-proclaimed experts would dismiss that idea as reactionary, especially with Max Verstappen gaining many fans long before he finally topped a podium, at the 2016 Spanish Grand Prix. Yet, racing is about winning as much as it is consistency. While a driver can theoretically win the title without a single win, the current points system is now more geared than ever to reward those who boldly go all-out for a win. In any case, if Leclerc truly does want to be revered as a legend by future generations, that first senior win will need to come sooner rather than later.
After all, no driver in the ilk of Senna, Hunt or Schumacher etched their names in the history books by taking a safe approach.