Charles Leclerc has said Ferrari still have "some margin" for improvement after upping the ante considerably in Barcelona.
Ferrari's difficult start to the second test is fading into background after a series of late morning attacks from Leclerc on Day Three saw the new benchmark set at 1:16.231.
That was set on the softest C5 compound and was within a tenth of the lap record which was last year's pole lap posted by Lewis Hamilton.
But Leclerc revealed that the fastest time of testing so far is by no means the end of the story.
"Obviously I think as [with] everything we are not flat-out," Leclerc told the assembled press during the lunch break on Day Three.
"There's still some margin, a bit obviously in myself I still have to learn and get more comfortable with the car."
Whilst Mercedes have brought big upgrade packages to the second test, Leclerc suggested that Ferrari are a bit more settled with their 2019 challenger.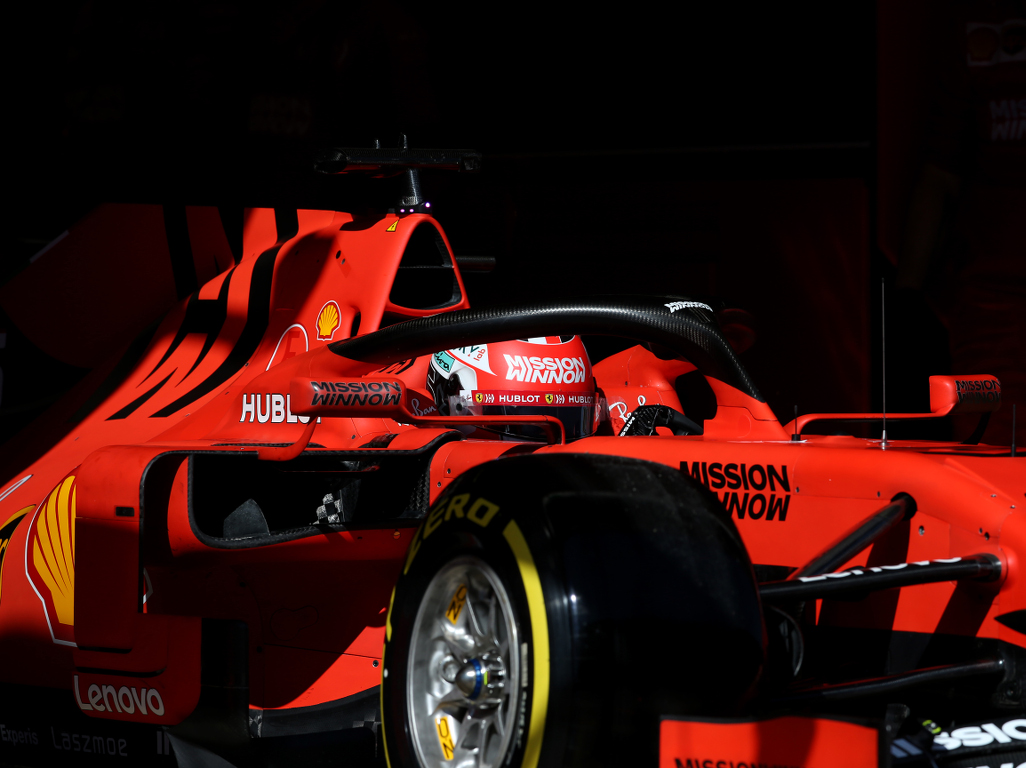 "It hasn't changed since day one to be honest, it feels comfortable," he added.
"The balance has been pretty nice and it hasn't changed today, so it's a positive day, especially after the lack of running yesterday it's a good morning for us. I
"t feels good to be on top, but it doesn't mean anything.
"I think my weakness is the technical knowledge that I have in the car, but that is something that I will learn with the experience I get."
Although the aforementioned time has got many people talking, Leclerc is unsure of its significance when it comes to working out the title picture.
"It's difficult to say, it's testing," he said.
"I think we are looking strong at the moment.
"Whether or not they are sandbagging more or less, we don't know and we'll only know in qualifying but, for now, we are pretty happy with the job that we're doing."
Follow us on Twitter @Planet_F1 and like our Facebook page.