Leclerc on 'frustrating' orders & fighting Max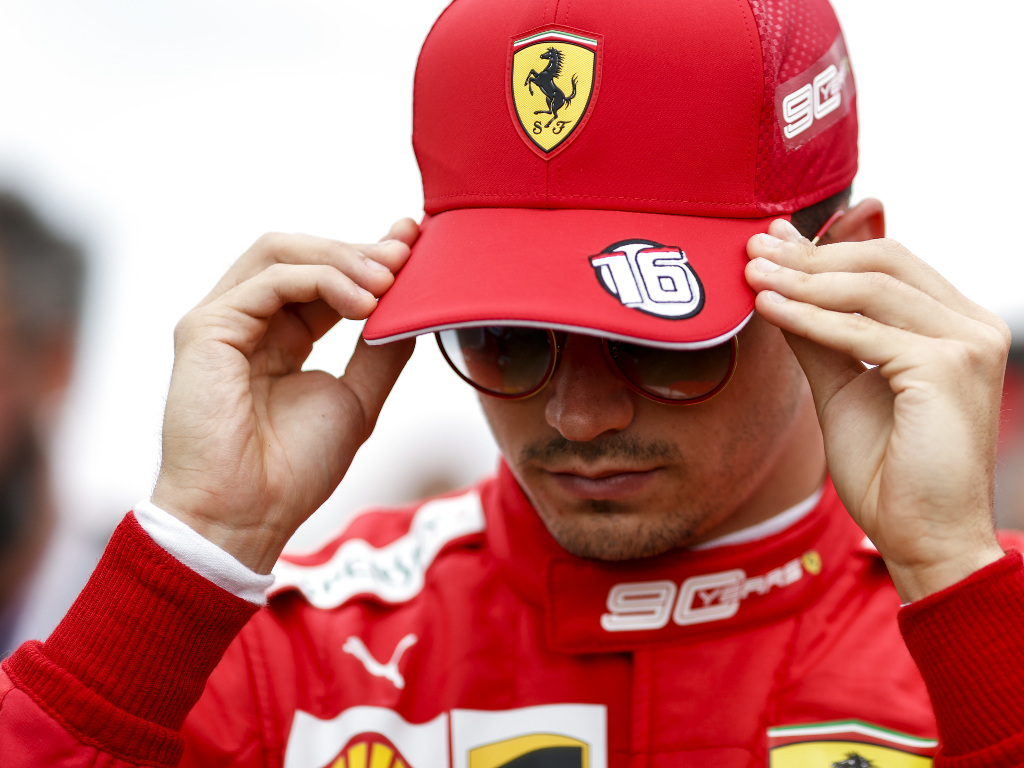 Stepping up to a Ferrari race seat, Charles Leclerc has found himself thrust under the spotlight this season and he has without a doubt risen to the challenge.
Arriving at Ferrari where he was to partner four-time World Champion Sebastian Vettel, the Scuderia made it abundantly clear that Vettel was the priority.
That was evident throughout the opening few races when the Scuderia often turned to team orders, issuing them in Vettel's favour.
Leclerc, though, made it known that he wasn't willing to play second fiddle if he felt he had the advantage over the German.
He disobeyed the team in Bahrain which set him up for the race win only for his SF90 to lose a cylinder, dropping him to third.
Speaking about Ferrari's liberal use of team orders, he explained to BBC Sport: "There were a few races where it was reasonable and then others like in Bahrain when I thought it was better not to respect them because in the car I felt I had more information than they had on the pit wall. That's how I felt it.
"I felt like I had a significant pace advantage, I was coming quite quickly and I felt it reasonable to overtake.
"In the end, I understand they are trying to do the best job for the team and I completely understand.
"It can be very frustrating from the car sometimes but it is all about staying calm and then the mental work I have done since the beginning of my career helps."
Bahrain, though, wasn't the only time this season that Leclerc has come close to winning a grand prix only to watch it all fall apart.
He was leading in Austria before Max Verstappen somewhat controversially overtook him, giving him a hefty whack as he pushed the Monégasque driver off the track.
Verstappen won, Leclerc was a disappointing P2.
However, he put that behind him and two weeks later was again battling his former karting rival, this time getting the better of him in their on track battles only to lose out in the pits.
Leclerc hopes this is just the beginning of a fierce rivalry between F1's young stars.
"I really hope so," he said. "We had some very good fights in karting that didn't always end in a good manner, but it was fun, good times.
"And I can't wait to have more with him. In the end, we have done most of our career together, so it is fun to find ourselves again here in Formula 1."
But when all is said and done it is not Verstappen he wants to beat, he wants to finish ahead of everyone – both on a grand prix Sunday and in the championship standings.
"Well, hopefully the first win to come very soon – and many more after. But at the end the target is the first win now, trying to take the opportunity whenever we have it.
"In the future… my dream as a child was being a World Champion. Now I am finally in a team where I think this can be a reality so we need to keep working and hopefully this will happen one day."
Follow us on Twitter @Planet_F1 and like our Facebook page.