Leclerc retains podium, Ferrari fined for fuel breach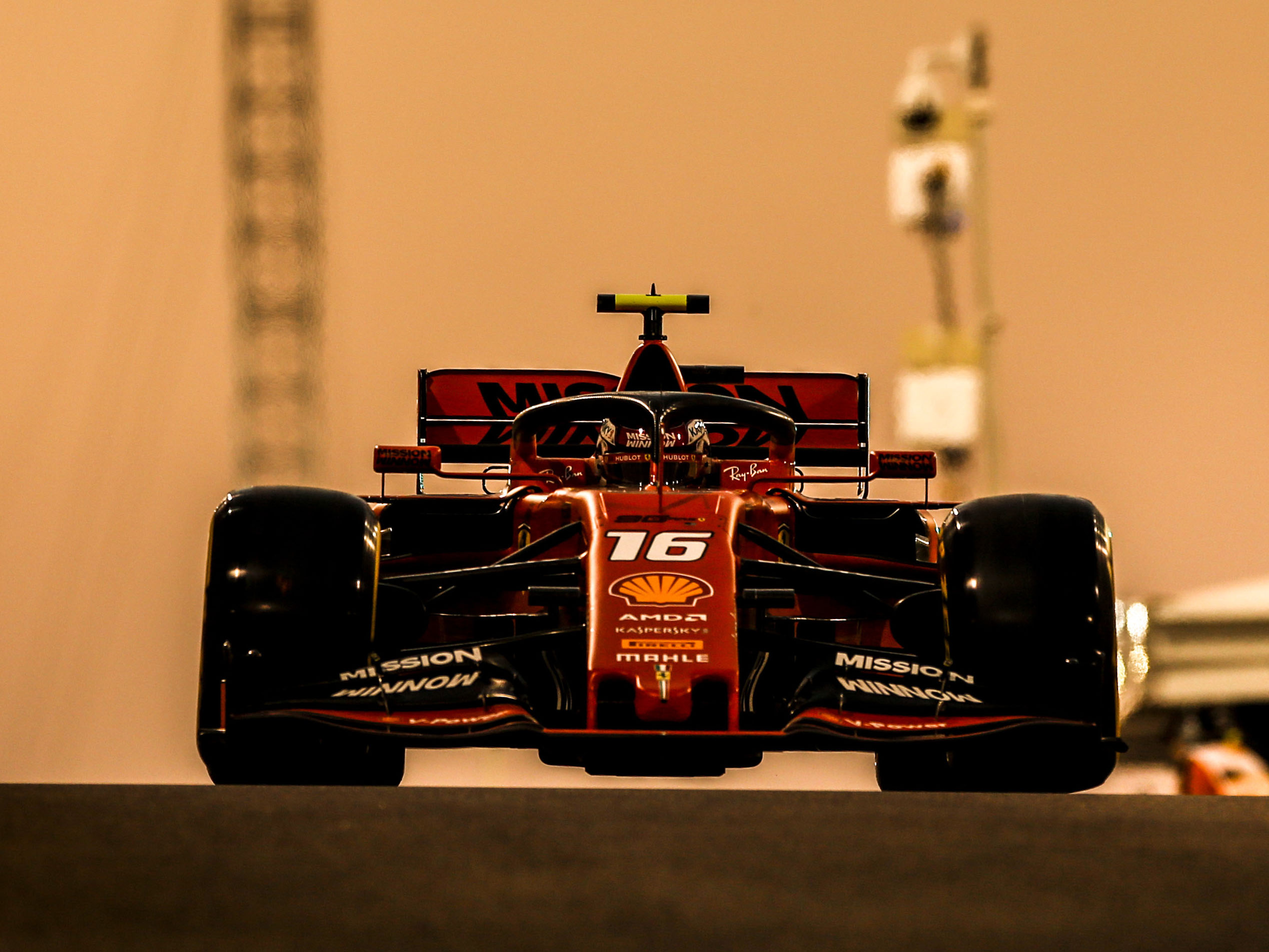 Charles Leclerc has avoided disqualification from the Abu Dhabi Grand Prix but Ferrari has been fined for a fuel breach.
Ferrari were referred to the stewards before the lights even went out at the Yas Marina circuit, with FIA Formula 1 technical delegate Jo Bauer noting there was a "significant difference between the declaration of the team and the amount of fuel inside the car".
Due to the matter arising so close to the race start, Leclerc was permitted to start the race and finished on the final step of the podium behind race winner Lewis Hamilton and second-placed Max Verstappen.
That result now officially stands after the FIA just issued Ferrari with a 50,000 Euro fine.
The FIA statement read:
'[Technical directive] /014-19 required teams to declare the amount of fuel that they intended to put in the car for the laps to the grid, the formation lap, the race, the in-lap and any fire-ups that would be needed.
'The Technical Delegate was able to confirm the fuel mass put in the tank by checking in accordance with the procedure specified in TD/014-19.
'There was a difference of 4.88kgs between the team's declaration for car 16 and the Technical Delegate's measured fuel mass.
'The team's declaration was therefore inaccurate and constituted a breach of the Technical Directive. This in turn constitutes an infringement of Article 12.1.1.i of the International Sporting Code.
'Accordingly, the stewards determined that the team should be fined 50,000 Euros for its inaccurate declaration.'
Follow us on Twitter @Planet_F1 and like our Facebook page.