Leclerc staying clear of 'political games'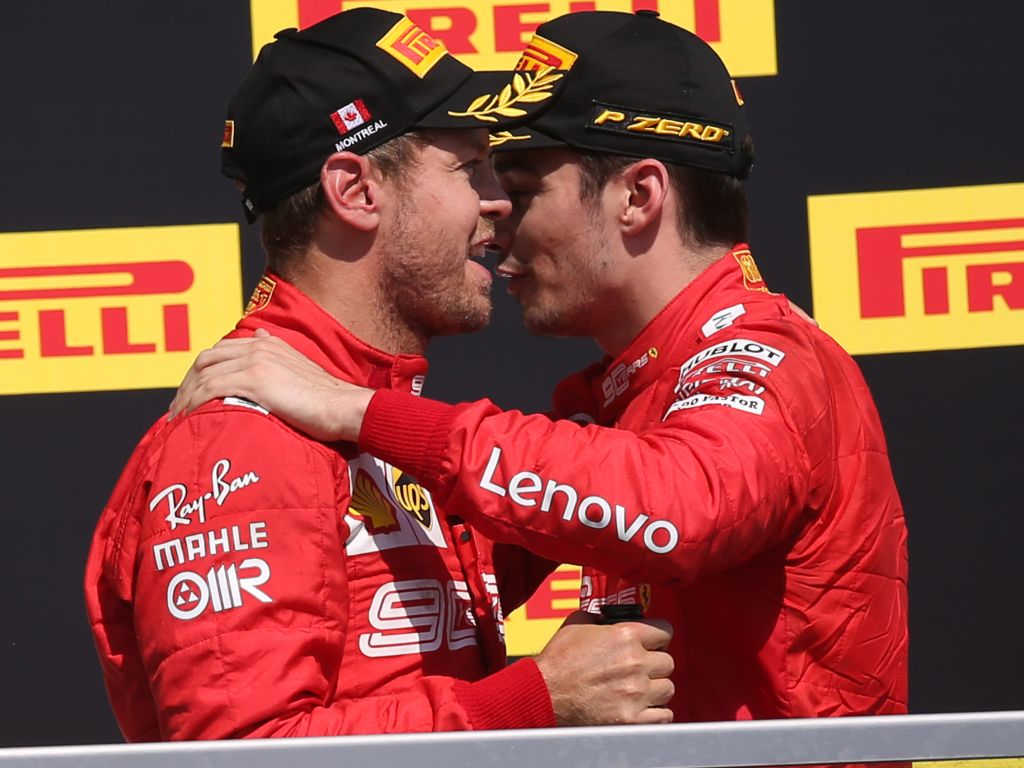 Charles Leclerc refuses to get caught up in the "political games" at Ferrari as he continues to manage his relationship with Sebastian Vettel.
Vettel is the clear number one at Ferrari and that was made perfectly clear with their use of team orders at the start of the season as Leclerc tussled with his team-mate in his first season with the Scuderia.
However, the young Monegasque driver has suffered a dip in form recently, but he insists there will be no "political games" from him against Vettel.
"I just do my job on the circuit and I am satisfied with that myself. I certainly feel at ease with Ferrari," Leclerc told L'Equipe.
"I don't like political games at all. In fact, I hate that political act.
"That is not my style. I am friends with no one purely for the sole purpose of using it. I prefer good and natural friendships."
Leclerc should have taken his first win in Formula 1 in Bahrain before he was struck down by reliability issues, but he insists that performance did at least raise his stock in the Ferrari ranks.
"It is true that the situation after Bahrain has changed, Leclerc admitted.
"The team has more respect for me since I showed that I can win races.
"I understand there must be a certain hierarchy in a team like Ferrari. It is also clear to me that Seb is the favourite within the team because of his incredible experience.
"I must continue to do my job well by making fewer mistakes on the job. Seb simply makes fewer mistakes than I do."
Follow us on Twitter @Planet_F1 and like our Facebook page.