Leclerc: Verstappen didn't leave a car width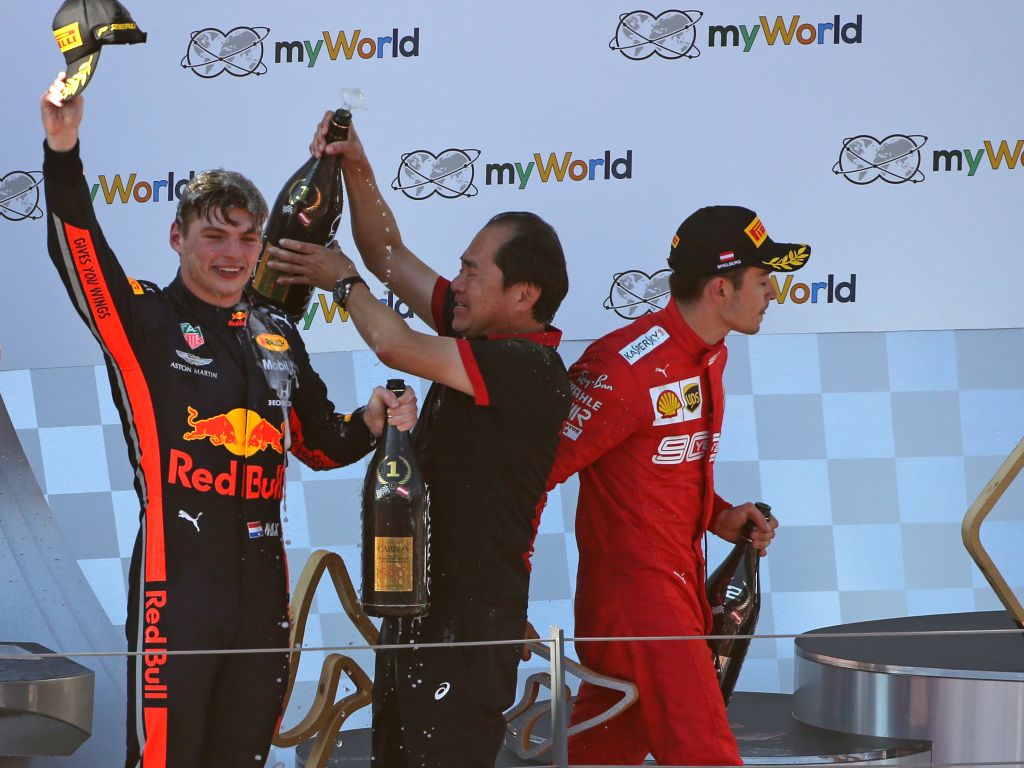 Charles Leclerc claims that Max Verstappen failed to leave him a car width during his overtake to win the Austrian Grand Prix.
The Dutchman went on a rampage through the pack after his anti-stall kicked in at the start, causing him to drop to P8.
After already dispatching of Sebastian Vettel and Valtteri Bottas, Leclerc was the last name ticked off on Verstappen's drive to victory, but the Monegasque driver was left far from pleased as Verstappen launched an aggressive overtake into Turn 3 to take the lead.
The stewards are investigating the incident.
"I'm angry. Obviously, feeling it from the inside, I didn't feel like it was a fair move, but I need to watch an outside video of it to understand the full situation," he told Sky Sports.
"I did the same thing on both laps. The only thing that changed on the second lap was there was contact. And then I had to go wide and I lost quite a bit of time there," he continued when speaking to reporters in Austria.
"I did not expect any contact on the second lap. As Max said I think he broke a little bit deeper, I don't know if he lost or not, but then there was the contact.
"I felt I was quite strong in traction and the first time I managed to have better traction and hold my position, on the second one I couldn't do that because I was off-track.
"To me on the first try he has done he left me a car width, on the second one he didn't. We will see."
Follow us on Twitter @Planet_F1 and like our Facebook page.