Leclerc: 'Very lucky to have Vettel next to me'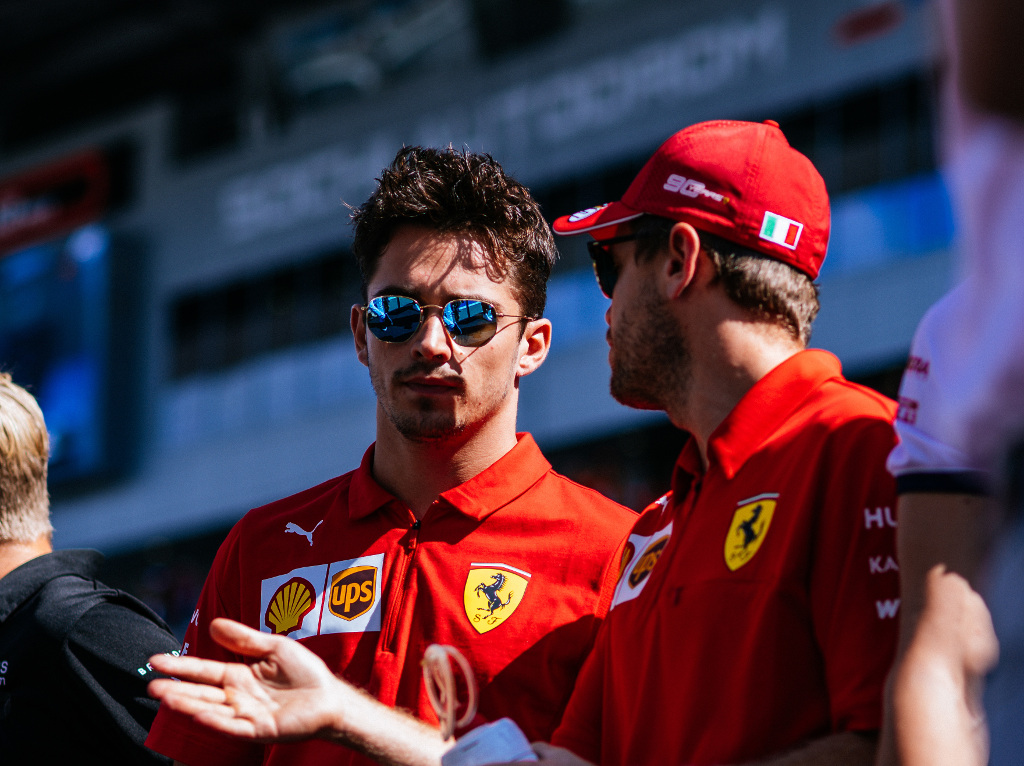 Charles Leclerc feels that he's "very lucky" to have Sebastian Vettel as his team-mate at Ferrari.
Leclerc joined the team for the 2019 season, replacing Kimi Raikkonen after spending his debut year in the series at Sauber.
But there have certainly been no shortage of fireworks between the duo this season, though Leclerc insists that as a young driver, to have someone to watch and learn from like Vettel when it comes to all the behind-the-scenes stuff is vital for him.
"It's a bit new to me to look at next year's car because until now I have been changing teams every year," he told Channel 4.
"But at the moment I'm learning from that and I think it really helps to have Seb next to me who is used to these type of things, to see how he works on the development of the car, what is the key things to say to the engineer.
"There are so many things that you can say to an engineer, but if you say all of those things, you can confuse them a little bit, so you need to choose what you want to say, and at this Seb is helping quite a lot."
Leclerc has more pole positions and race wins than Vettel this season, leading some to call for him to be treated as Ferrari's No.1 driver.
The Monegasque driver though said that it's not his decision to make, and either way, he was keen to point out that Vettel is a four-time World Champion, while he hasn't "won any".
"I've got no idea, but Sebastian has won four World Championships, I haven't won any," he said when asked if he expects number-one status at Ferrari in 2020.
"I believe he has a lot of experience. He's very quick, very strong, I'm learning a lot from him and then at the end [of the season] we will see, it's not me making the decision who is number one or number two.
"At the moment I am happy like this and very lucky to have Seb next to me."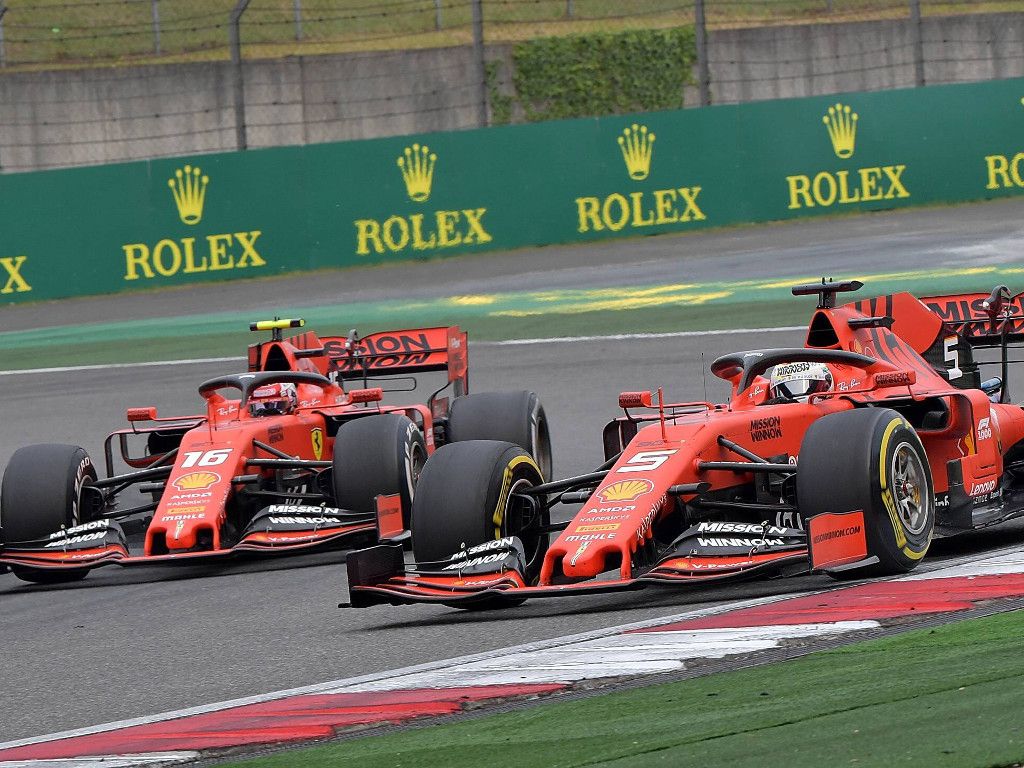 After a rough start to the season Leclerc has really found his feet at the Italian team, and he has credited that to changing his approach, especially in qualifying.
"Since nine races I can clearly remember that before that I was really unhappy with my qualifying performances," he admitted.
"I worked quite hard on it to try and improve a few things on the car so the approach with the setup, and on the approach also on myself from Q1 to Q3.
"It had been quite difficult at the beginning in races, maybe my setup was too aggressive for the races, then I changed the approach and now it seems to be better."
Outside of Ferrari Leclerc has gained an admirer, that being Lewis Hamilton who sees him as a future star of Formula 1.
Leclerc is grateful, saying that the five-time World Champion only ever has "nice things" to say to him, and that it's an "honour" to hear them.
"Lewis has always been really nice to me and every time he came to see me, it was to say nice things, so to hear these type of things from such champions is always an honour," he explained.
"I used to watch Formula 1 and there was always Lewis there, and you are dreaming of one day joining, so to now finally fight with him on-track, and him telling nice things about me, it's always nice."
Follow us on Twitter @Planet_F1 and like our Facebook page.