Leclerc: Vettel has stronger race pace than me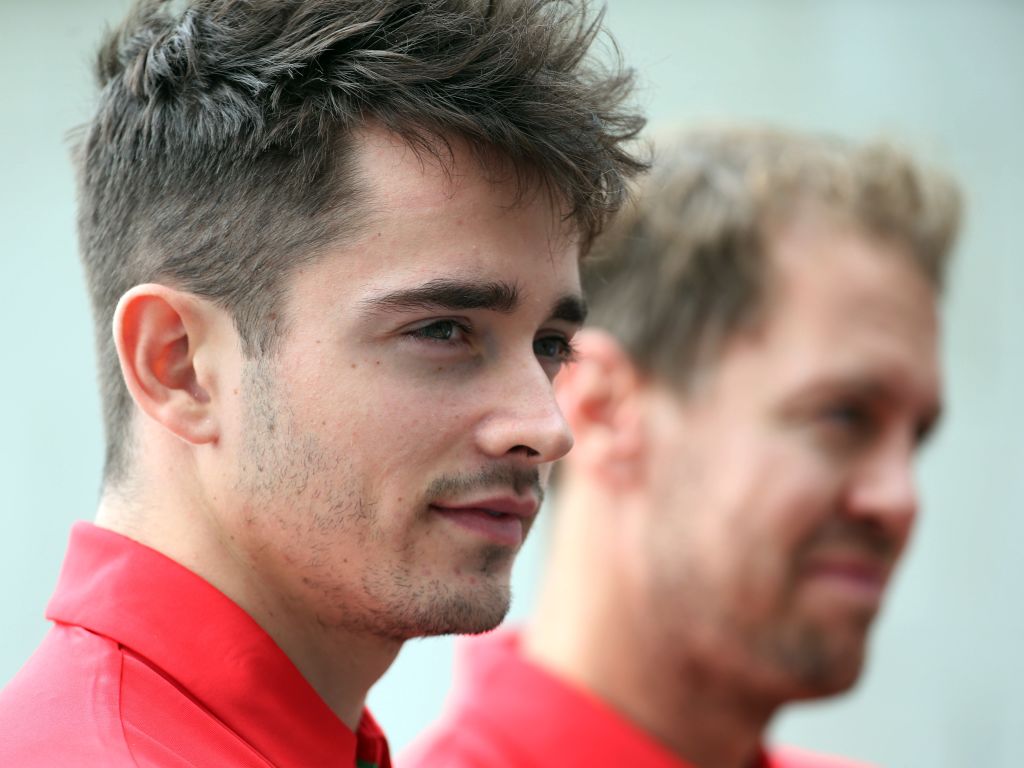 Charles Leclerc feels race pace is an area of improvement for him as he believes Sebastian Vettel is better than him in that department.
Leclerc got the better of the Vettel over the course of his first season at Ferrari, outscoring him 264 points to 240 and collecting two wins in Belgium and Italy respectively compared to Vettel's solo success in Singapore.
However, Leclerc thinks he is still lacking in race pace compared to Vettel and has made it one of his main areas of improvement for the 2020 campaign.
"After the first three, four races, I saw that my weaknesses were more in qualifying than the races," Leclerc told Autosport.
"So I focused quite a lot on the qualifying, and I did quite a big step from France onwards in qualifying, which was good to see.
"And then in the race, I think I've still got quite a bit of work to do.
"Seb has a big experience in the races and he's stronger than me at the moment.
"So my work this winter is mostly on the races, to try and improve that."
Leclerc also said he wants to cut down on the errors made over the course of a race weekend and feels that is an area where the whole team can improve as well.
"I hope, or at least I'm working extremely hard, to do fewer mistakes than I've done in 2019," he added.
"I think as a team, we also need to focus on that.
"In terms of performance, it is always very, very difficult to know before the first race.
"Actually I was going to say winter testing, but actually in 2019 winter testing went a lot better than the first race.
"So we will wait for the first race.
"But we've been working well, and then to see the performance, we'll see a bit later on.
"But I feel definitely more ready than at the beginning of 2019. And I hope I'll be able to prove it on track."
Follow us on Twitter @Planet_F1 and like our Facebook page.