Leclerc/Vettel to use team radio less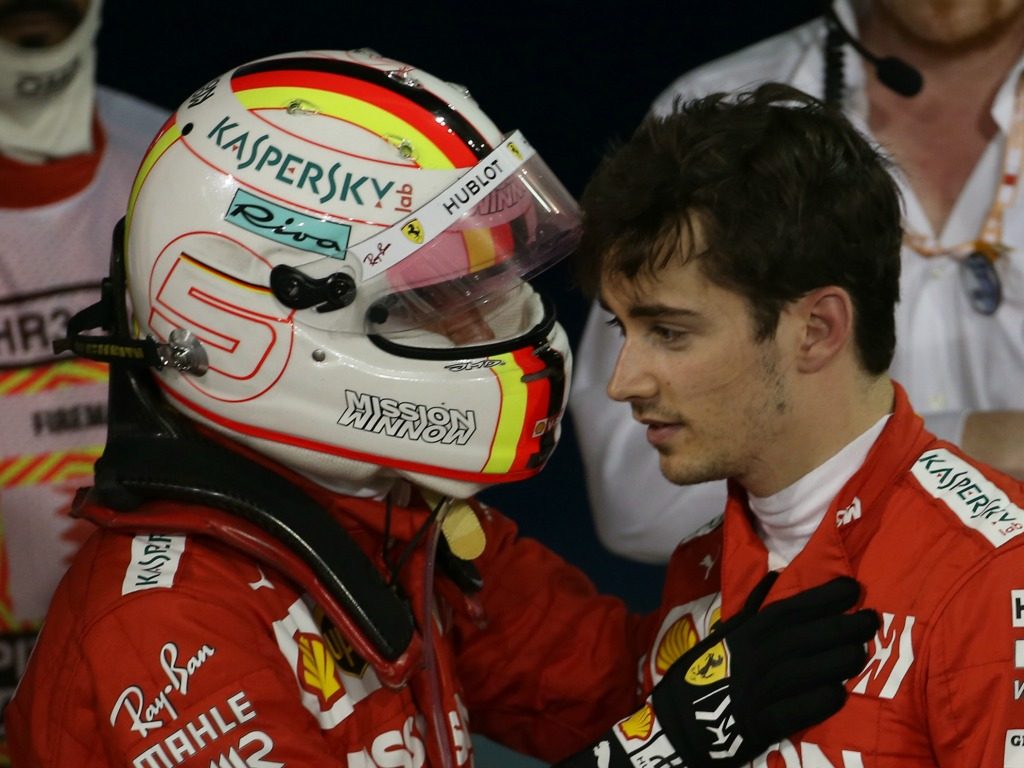 Charles Leclerc says he and Ferrari team-mate Sebastian Vettel will use team radio less in future after their recent tension.
Leclerc vented his frustration at Ferrari over the radio during the Singapore GP when the team used the undercut to put Vettel ahead of him and ultimately send the German to victory, while just a week later in Russia Leclerc complained again after Vettel refused to yield the lead to him.
Leclerc has received some criticism for how he's been conducting himself over the radio, while Vettel also admitted that it was wrong to ignore Ferrari's orders.
But, Leclerc confirmed that from now on, the pair will be less vocal.
"Me and Seb will use the radio less," Leclerc told Sky Sports Italy.
"It was only to understand what Sebastian understood and what I understood, so as not to repeat this situation in the future.
"I believe that on television it gave a worse impression than in reality how things were between me and Sebastian, also because they didn't hear all the radio message we sent.
"But inside the team we are all very calm, there is no problem between me and Vettel, we understand the situation and everything is ok between us."
Leclerc said after Singapore that he would "just shut up" and drive, something he failed to do the following week in Sochi.
But, the 21-year-old said again that talking too much on the radio is not productive.
"I think talking so much on the radio isn't very positive and that's exactly what I've done in the last two races, I have to improve a lot from this point of view," he admitted.
"I think that in Singapore I made a bad mistake talking like that, I think that in Sochi, given the situation, it wasn't a serious mistake, but I have to try to talk less about it during the race."
Follow all the action from the Japanese Grand Prix with the PlanetF1 live centre