Leclerc wants P3 but not to assume No1 status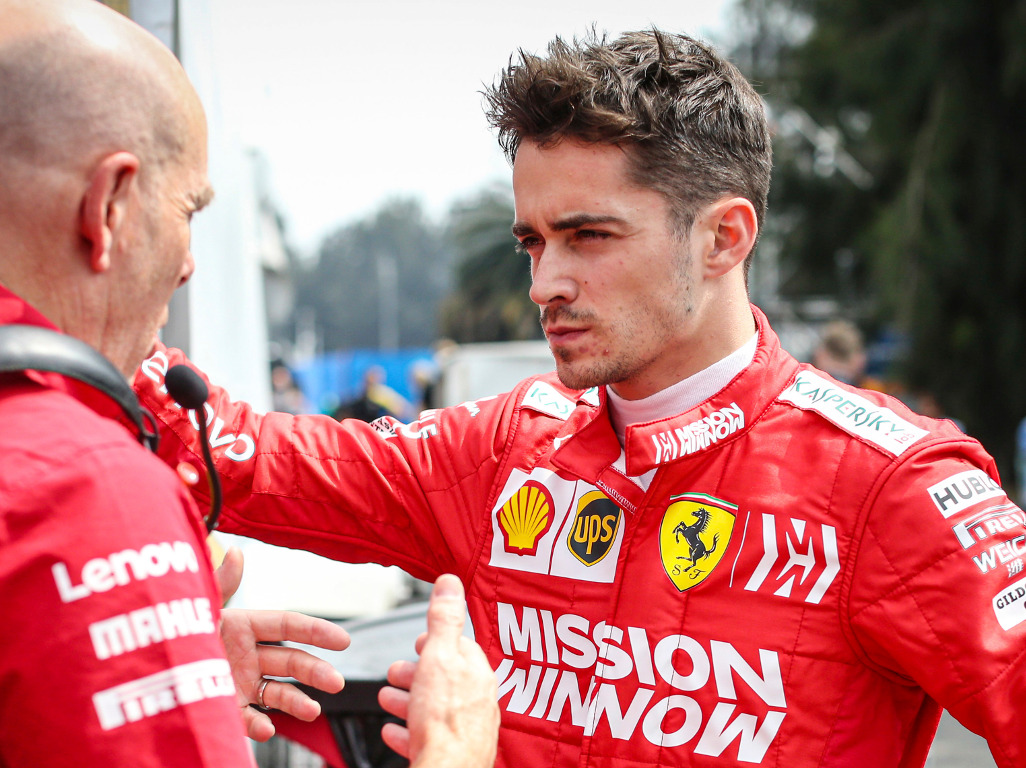 Charles Leclerc wants third place in this year's Drivers' standing but insists it is not because he wants "leadership" at Ferrari or to attend the FIA Gala.
While Mercedes have raced away with the 1-2 in this year's championship, Leclerc, Sebastian Vettel and Max Verstappen are vying for third.
The trio have all won races this season and in doing so have swapped places on the Drivers' log.
Leclerc, though, is the one currently in P3.
The Ferrari driver has 236 points to Vettel's 230 while Verstappen is a further 10 off the pace.
Leclerc is hoping to hold off his team-mate in the final three races of this campaign.
However, he is adamant is not because he wants number '1' status at Ferrari next season, rather it's for personal fulfillment.
"It's definitely not for the Gala!," Leclerc told GPToday. "I love Gala but I don't want to be just third for the Gala.
"It's neither for the leadership but obviously being third in the Formula 1 World Championship will be crazy.
"I mean last year as I said I was fighting for the thirteenth position and I never imagined that I could be fighting for a podium in the world championship this year.
"So for just the personal achievements it would be great and I would be extremely happy of it.
"It's mostly for myself, and I would be very happy."
Follow us on Twitter @Planet_F1 and like our Facebook page.