Ferrari reveal Leclerc's Baku engine 'beyond repair'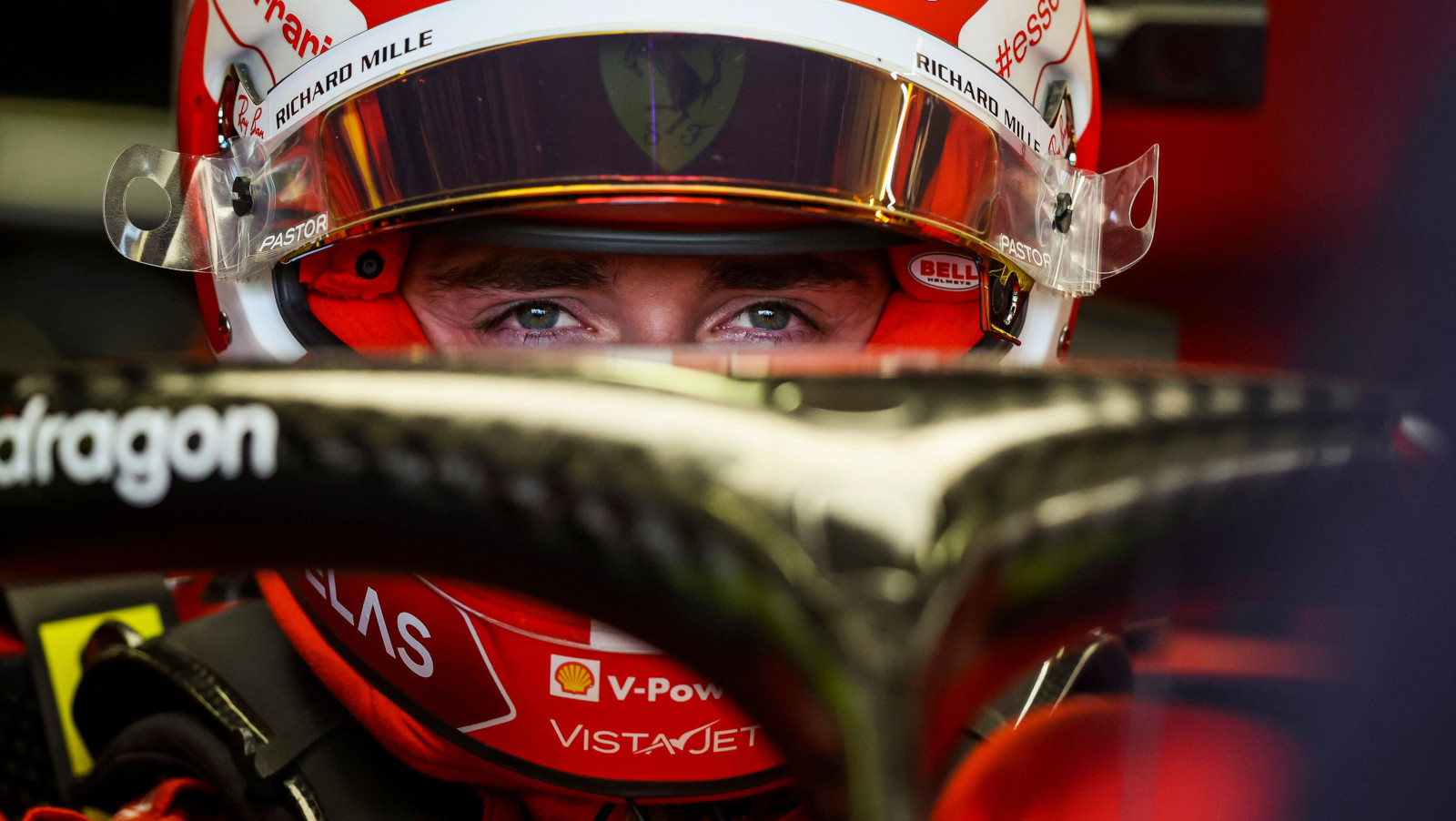 Charles Leclerc arrived in Montreal facing a 10-place grid penalty, a reality which was confirmed following Friday practice.
Having raced out to a 34-point lead in the Drivers' Championship after his second win of this season in Australia, Leclerc's fortunes have since suffered one blow after the other.
From a driver mistake to a team pit strategy blunder, Leclerc's efforts also haven't been helped by two retirements, the first of which occurred in Spain and the second in Baku.
Ferrari have confirmed in a statement to the media that Leclerc's Azerbaijan Grand Prix power unit cannot be used again.
"Investigation confirmed Charles' Baku PU is beyond repair," said the statement. "One possible cause of the failure is it occurred as a consequence of the PU problem in Spain.
"We are now working on counter-measures to strengthen the package and the situation is under control."
The latest engine failure while running P1 means the Monégasque driver is now 34 points behind in the standings having once led by that same margin.
And he is unlikely to make inroads on his deficit to Max Verstappen in Montreal now that he has picked up a 10-place grid penalty, that coming after taking a third Control Electronics, rather than a fourth turbo charger as had been expected.
Ferrari team boss Mattia Binotto admitted he was worried about the reliability of the Ferrari PU, four Ferrari-powered cars out of the Baku race.
Carlos Sainz's retirement, though, was a hydraulic leak with Ferrari having already implemented a short-term fix for that.
"Certainly it's a concern," Binotto told Sky F1 after the race. "I think we said it even before coming here to Baku. Reliability is always a factor which is a key factor in the battle as [well as] the performance.
"I think as a team we pushed certainly a lot through the winter last year to develop the car, [but] we proved that we are not yet fully reliable.
"There is still some work to be done, but as I think we didn't get euphoric at the start to the season, we will not be devastated right now.
"I think the team will stay focused, working hard trying to address those issues to make us simply stronger for the future."
When speaking in a press conference ahead of the Canadian GP, Leclerc explained that Ferrari at that time had not yet taken a decision on when to introduce the new power unit and take the grid penalty.
He did tease though that Canada could be the venue, as it turned out to be, since this is a track which lends itself to overtaking.
"Obviously, we are not in the best situation possible," he said.
"For the power unit change I think there are still ongoing discussions, we'll try to push (back) as much as possible the decision.
"For now, no decisions are taken. But it's not the best situation for me.
"It's up to us to choose the best track where you want to get a penalty – if you get a penalty.
"And this is one of the tracks where it's actually quite easy to overtake.
"But there are also some of the tracks in the next three or four races where it's easier to overtake too.
"We'll discuss and try and take the best decision from there."