'Leclerc will win title with the right car'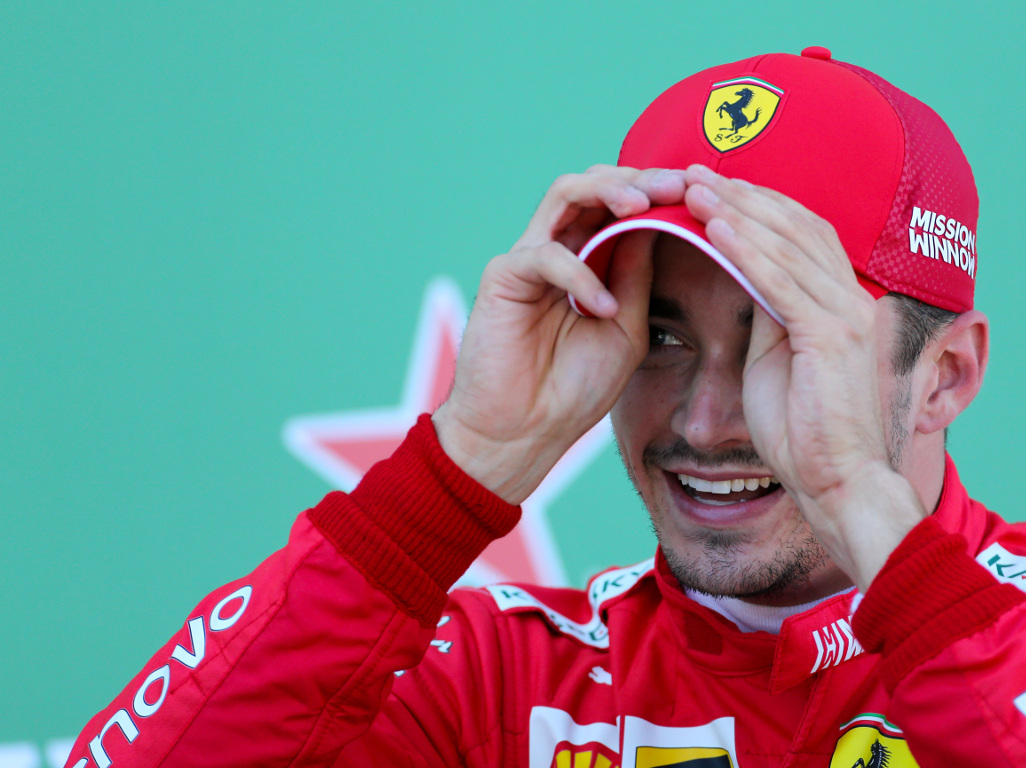 Charles Leclerc will one day be crowned F1 World Champion, that's according to Jean Todt who says all he needs is the "right" car.
Leclerc joined Ferrari this season, taking up from Sauber, now known as Alfa Romeo.
Despite his young age, just 22, the Ferrari protege was quick to prove the Scuderia had made the right call as he was on course to win race two, the Bahrain GP, before his car let him down.
More issues followed as the season progressed, which, together with team orders, hampered Leclerc's efforts.
However, he finally broke his duck at the Belgian GP, taking his first F1 win before adding a second a week later in Italy.
"One does not get four pole positions in a row so, all of a sudden," Todt, a former Ferrari team boss, told the Italian media.
"The result will come with the right car.
"This combination is essential to win: a great driver, a great team, a great car and a bit of luck."
He's not the only one who believes Leclerc has what it takes.
Former Renault team boss Flavio Briatore reckons Leclerc is the real deal and has urged Ferrari to make him their number 1 driver.
He told Italian radio: "Leclerc is faster than Vettel and ready to win the title, predestined.
"If I was the team principal there, I would choose him as my first driver.
"Leclerc is a talent; he is aggressive and is able to make the car better.
"Everyone works together as a team, but that's just talk: you have to choose a driver for the Drivers' World Championship otherwise you will never win it.
"Vettel can stay because he is a good, but only as the second driver."
Briatore believes Vettel has made too many mistakes to lead Ferrari's charge.
"We hope he can win next year, but every year we then have to hope for the next one.
"To win the World Championship you have to be perfect, you can miss a race but in the long run you have to be perfect and when you're not competitive, at least be third or four.
"If I were the Ferrari team principal I would talk to everyone and make everyone take responsibility.
"In F1 if something is not working, you have to change it immediately.
"I believe that Ferrari is a solid team, but you have to do pit stop checks, have more insight into what happens in the race, remembering that there are also opponents, talking to the drivers: they cannot make stupid mistakes, they drive a car for the team team and like this the team will lose points."
Follow us on Twitter @Planet_F1 and like our Facebook page.