'Leclerc's mistake is up there with Vettel's Hockenheim error'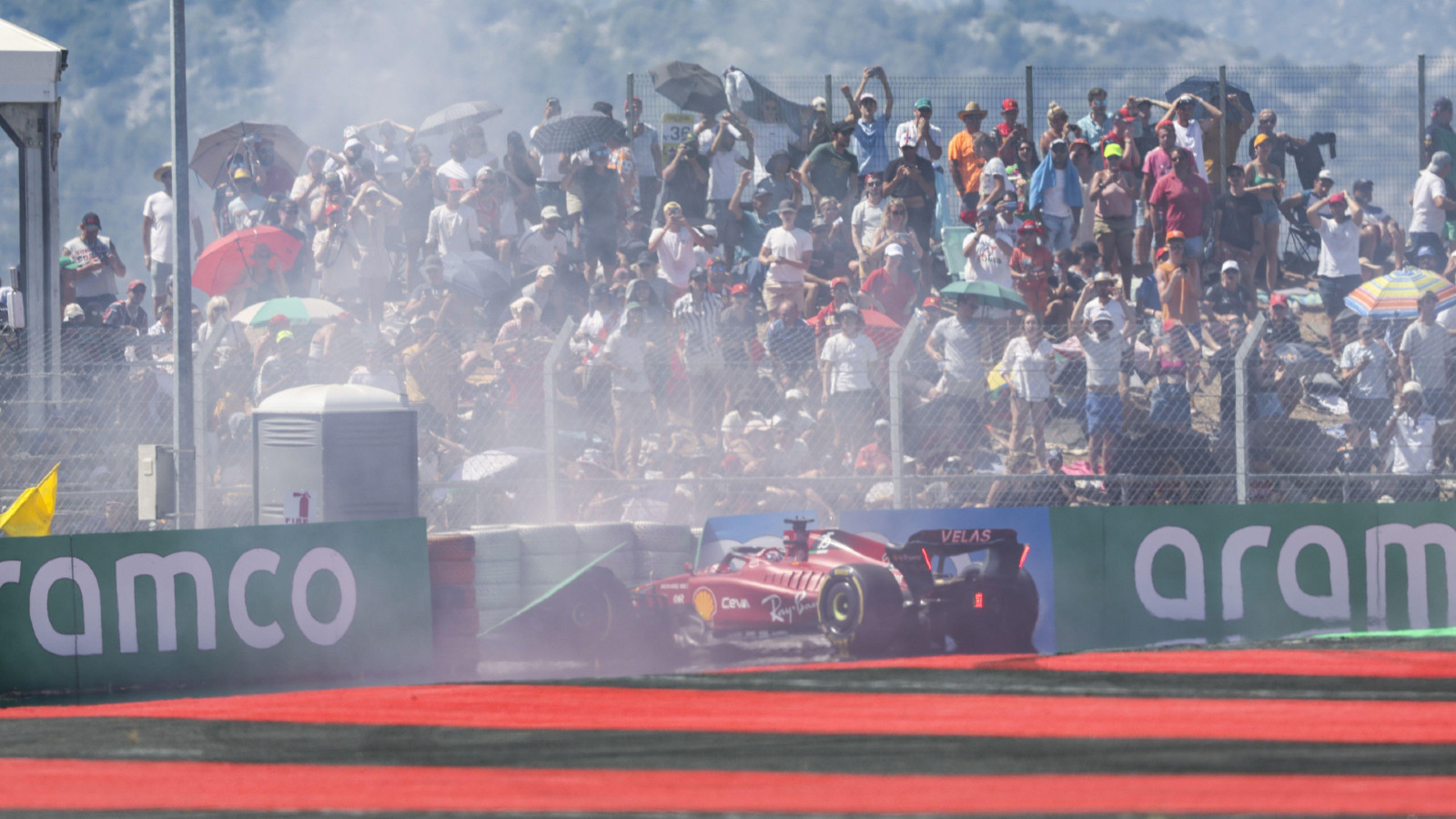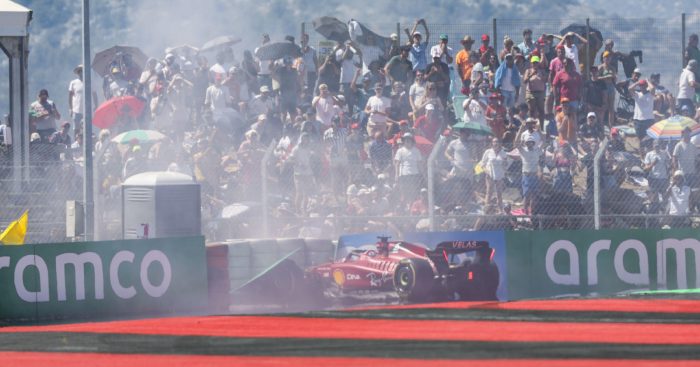 Charles Leclerc's race-ending mistake at Paul Ricard is comparable to Sebastian Vettel's at Hockenheim in 2018, according to Jack Aitken and Jack Nicholls.
Leclerc retired from the French Grand Prix after spinning his Ferrari into the barriers at the high-speed Le Beausset, while trying to maintain his lead over Red Bull's Max Verstappen through the pit stop sequence.
Leclerc held his hands up to the mistake, and is keeping his head low during the week leading into the Hungarian Grand Prix in the wake of the incident, which handed a 26-point swing to Max Verstappen in the Drivers' Championship.
Leclerc's error is his second of the season, following on from a less serious moment at Imola which saw him spin off into the barriers while hunting Red Bull's Sergio Perez.
Speaking on the BBC's Chequered Flag podcast, broadcaster Jack Nicholls was joined by Williams reserve driver Jack Aitken where the pair discussed the implications of Leclerc's mistake.
Nicholls compared the moment to Sebastian Vettel's error while leading at Hockenheim in 2018, when the then-championship leader slid off the road and handed a large points haul to title rival Lewis Hamilton – Vettel never regaining the impetus in the title fight after.
"Yeah, it is," Nicholls said, when asked if the moment is comparable in terms of the impact on the title fight.
"The problem for Ferrari is that there have been quite a lot, but this one's just the huge swing from 30 points, where it could have been, to 63.
"It's up there with Vettel crashing out in Hockenheim all those years ago in the rain and, honestly, spinning from the lead of the race in the bone dry is so, so rare, because I remember we had this conversation when Vettel spun out.
"We were having this conversation of 'when was the last time a driver crashed out from the lead' and, OK, in that scenario, well it was a bit wet.
"But you're thinking back to [Mika] Hakkinen when he crashed out of the lead in Imola in '99. It's so so rare in Formula 1, that a driver just loops it by himself."
Aitken agreed with Nicholls and said that, in the case of Leclerc's Imola error, that could have been race-ending had fortune not been on his side.
"That easily could have been a retirement as well, if you strike the barrier in a slightly different way," Aitken said.
"It's not the first time that we've seen this from Leclerc. These kind of mistakes, they do seem to happen a little bit more often for Charles. He just always seems to be right on the edge of what the car is capable of and that bites him."
Aitken went on to say that Leclerc's unique approach to dealing with personal errors, in which the Monegasque is known for being willing to publicly berate himself, does appear to work well in terms of his ability to move on.
However, the British driver said a long-term view might need to be taken to see just how well Leclerc is able to handle the disappointment of such a glaring error.
"It's hard to say, isn't it?" he mused.
"I think we've seen Leclerc being very hard on himself in the past and he does seem to be able to put that away in a locker and move on to the next weekend, come the next weekend.
"But he's just brutally, brutally honest with himself. I think we all would be disappointed in his situation, and he's saying 'yeah, I don't deserve to win the championship from making these mistakes'.
"It's shocking to hear a driver speaking like that, but it's kind of true as well. If we were being his harsh critics, we would say the same thing.
"They are slowly throwing away their chance to win this championship, so he's right at the end of the day. Time will tell if it really affects him. I don't think it will, I think he's going to come back out as strong as he has been before."
Charles Leclerc: "I'm going to close myself at home and only go out when I have to catch the plane to go to Budapest.

"I just want to stay alone." 😔 #F1 pic.twitter.com/JN8baZQ60f

— PlanetF1 (@Planet_F1) July 26, 2022
Nicholls asked Aitken about how drivers develop and train their ability to process such shocks to the system, and whether there's particular attention paid to the psychology of dealing with disappointment.
"It's such a complex issue, how to deal with the psychology of keeping yourself at the very, very top of your game," Aitken answered.
"I've been told once, and I think it's very useful, it's actually all about the timing. There is a time to be brutally honest with yourself and rip yourself down, look yourself in the eye and say 'I made a mistake, that was completely on me. It could cost me the championship.'
"Then, there is a time, when you get to the next race to put that behind you and forget about it and put yourself on a pedestal again and say, 'I am going to be on pole, I am the best man on this track'.
"Charles is just a little bit different in the sense that he's happy to air that dirty laundry in public, it seems, which a lot of drivers aren't, because it's quite a personal thing.
"He doesn't seem to have an issue and is happy to put that out there. Perhaps he even feels he owes it to Ferrari and his crew to make that point, because there are drivers who are plenty vocal enough when it comes to talking about others' mistakes."
Leclerc and Ferrari not ready to win titles yet?
Ferrari and Charles Leclerc have the right ingredients to win titles, but they're seemingly not quite ready yet.