'Leclerc's wing could have been many times worse'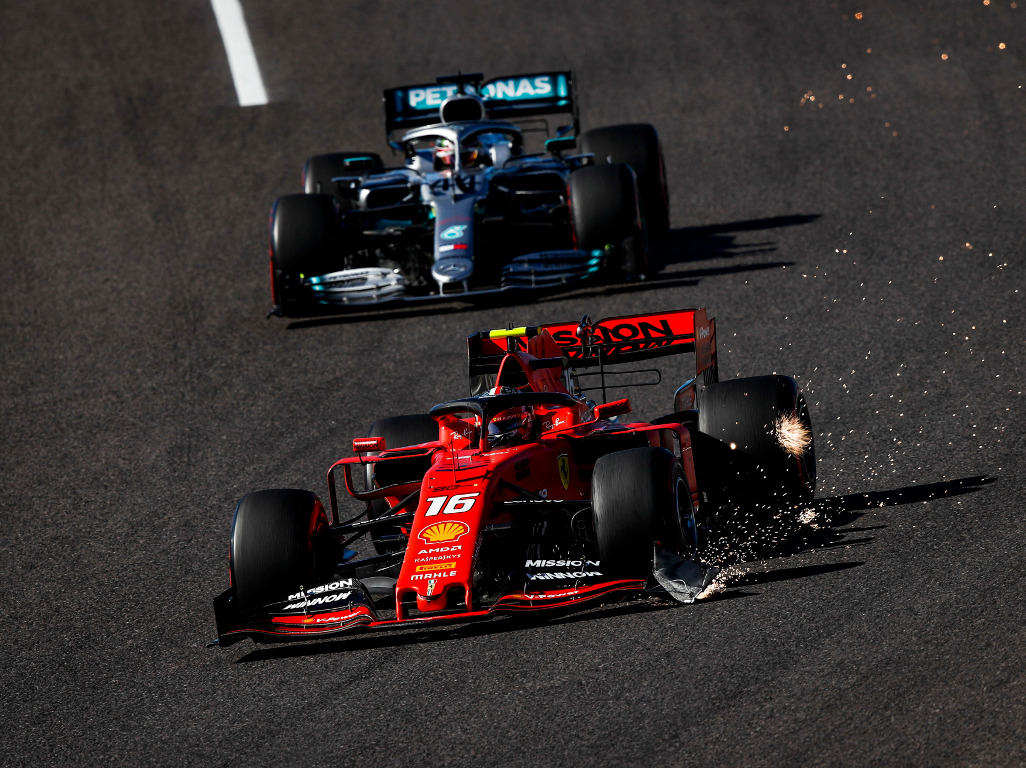 Mika Hakkinen says Charles Leclerc deserved his Japanese GP penalty as it could have been "many times worse" with a damaged wing causing Roland Ratzenberger's fatal crash.
Ratzenberger was killed during qualifying for the San Marino Grand Prix in 1994.
He damaged his front wing but continued lapping only for the wing to break completely, lodging under his car.
His Simtek-Ford was unable to turn into the Villeneuve Corner and crashed into the outside wall. Ratzenberger did not survive.
While Leclerc's broken front wing didn't have such severe consequences for the Ferrari driver nor for Lewis Hamilton, whose mirror was shattered when the end plate finally detached from the SF90, Hakkinen says the Monégasque driver's 10-second penalty for racing an unsafe car was deserved.
"There has been a lot to do around Ferrari and Leclerc with regard to the failure after the crash with Verstappen," Hakkinen wrote in his Unibet column.
"In my view, he should have done that immediately, since it makes little sense to drive on with a broken flail that drags on the ground. You lose performance, you damage the tyres and you become a danger to yourself and others.
"It is so incredibly important to keep the wing whole at high speeds: Let's not forget that a damaged front wing was responsible for the fatal crash of Roland Ratzenberger in San Marino in 1994.
"I think we were lucky that when piece wing was released from Leclerc's car, this part only damaged Lewis Hamilton's car. It could have been many times worse. This once again showed why the Halo has been so incredibly important.
"I don't blame Leclerc for the fact that he wanted to keep on driving. He said his car didn't feel bad and he can hardly see from his cockpit how the front wing is hanging.
"However, the Ferrari management saw that: No surprise, therefore, that the stewards handed out a punishment."
Follow us on Twitter @Planet_F1 and like our Facebook page.