'No reason Hamilton cannot win 10 titles'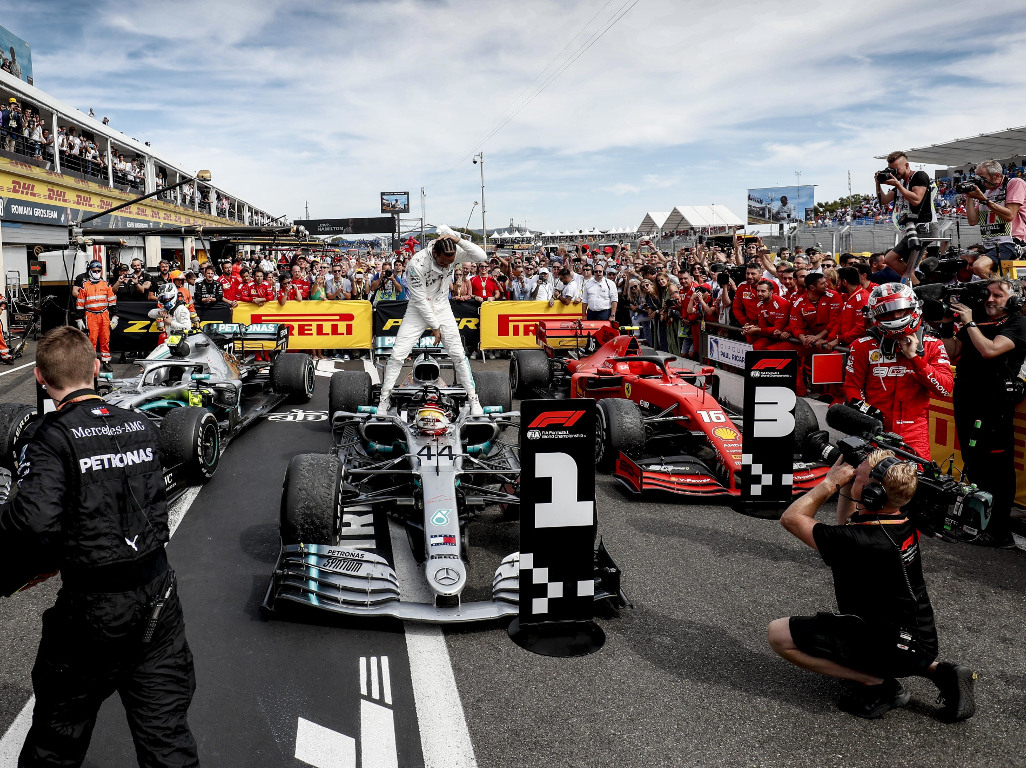 Never mind Michael Schumacher's seven, or even holding the record himself with eight, Bernie Ecclestone reckons Lewis Hamilton could finish up with 10 World titles.
This season, when it finally begins in July, Hamilton will be chasing a fourth successive Drivers' Championship which would be his seventh overall.
Should he achieve the feat, the Mercedes driver will equal Schumacher's record while next season he could try to beat it.
Given that next season's cars will be this year's machines with just a few developments, whoever wins this year's title will be the firm favourite for 2021.
Ecclestone told the Standard: "If things stay as they are, there's no reason for Lewis not to win another 10 championships."
As for where he will be racing in his final season in Formula 1, the former F1 supremo sees no reason why Hamilton would swap Mercedes for any other team.
The Brit has yet to commit his future to Mercedes with his current deal up at the end of this year.
With Ferrari signing Carlos Sainz for the next two seasons as Charles Leclerc's team-mate, the Ferrari door is closed to the 35-year-old until 2023.
Ecclestone doesn't believe he will jump at it.
"There's just no sense for Lewis to go anywhere else," he said.
"When he leaves Mercedes, he'll stop. I don't think he'll look anywhere else.
"Why move to Ferrari? He's with Mercedes and he knows how well it's run better than most."
The 89-year-old also weighed in on Sebastian Vettel's future with German unemployed as of the end of this year.
Ecclestone says a year's sabbitical could be on the cards for the four-time World Champion – unless of course Mercedes offer him a deal.
"I've been talking to him quite a bit and maybe he should take a year off," said Ecclestone.
"So, come back in 2022 with the rule changes.
"It gives him a chance to wait and see how F1 is going to change.
"But I think what he'd like to do is drive for Mercedes against Lewis."
Follow us on Twitter @Planet_F1 and like our Facebook page.