Hamilton 'closing in on £120m Mercedes deal'
Lewis Hamilton is "close" to signing a new three-year Mercedes deal that will be worth a cool £120million to the British driver.
Although it was initially thought that Hamilton's future would be resolved early in the year, the pandemic meant talks between Hamilton and motorsport boss Toto Wolff were put on the back burner.
Wolff said at the time that he would begin negotiating with the Brit when the season finally got underway.
However, starting with three triple-headers there wasn't a lot of time for chats which led to speculation that Hamilton is considering his options as rumours of Daimler's exit from Formula 1 continue.
The wait, though, at least according to the Daily Mail, is almost over.
The British tabloid is reporting that Hamilton has agreed a deal 'in principle' and that it is 'only a matter of time before the deal is announced'.
'Hamilton has made no secret of wanting to stay with the team that have powered him to five titles in six years, though his initial pay demands were baulked at by the Daimler board in Stuttgart.
'A way through the impasse is now believed to have been found.'
Get your hands on the official Lewis Hamilton 2020 collection via the Formula 1 store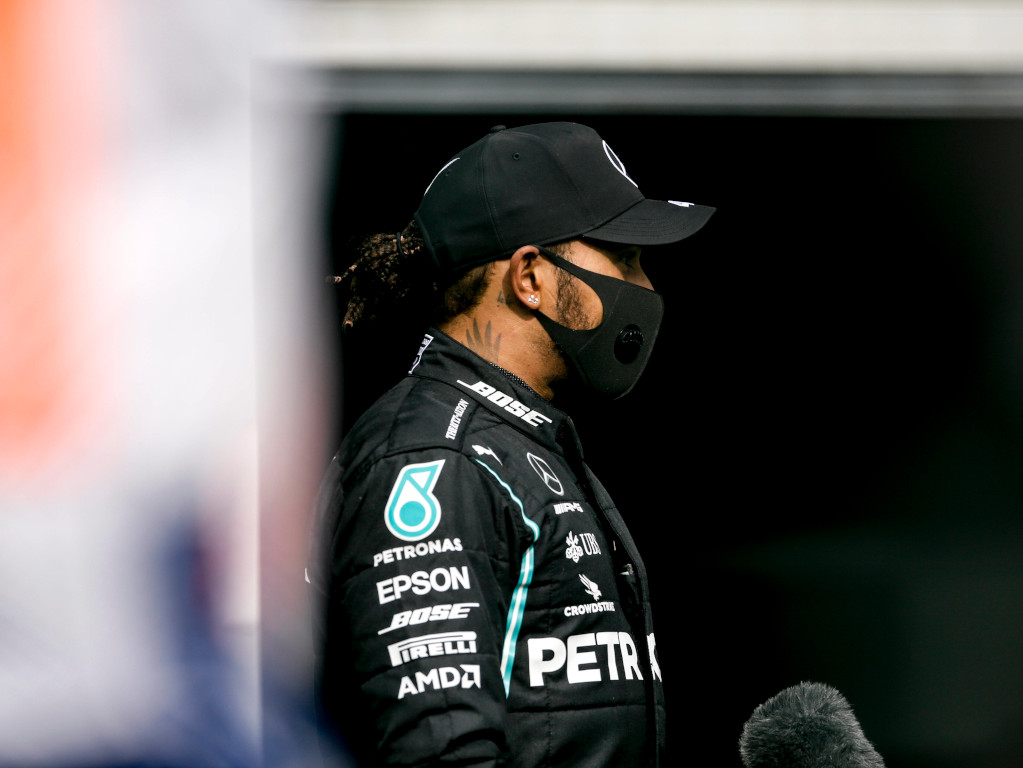 Former Mercedes team boss Ross Brawn reckons "by all accounts Mercedes are looking at another agreement with him for three more years."
Hamilton spoke of his negotiations with Wolff last month, saying once the small details had been ironed out they would move onto the bigger ones.
After that, it's tequila time.
He explained: "I've been really fortunate, I've been negotiating my contract for the last two or three and each time naturally learning a lot through the process.
"I'm not one to always just continue to do the same thing, so of course always looking at every detail, making sure every time I do my due diligence, making sure I understand that as we continue to grow together as a team that our values, goals and ambitions continue to stay aligned.
"So that's what you generally go through, to see how things could work better, how you can both get more out of it – whether it's performance with sponsors, performance on track and how we work with engineers, whether it's more time in the sim, lots and lots of different things.
"Then once you get all those small details out of the way then it comes to the big questions.
"It's not Toto and I's first rodeo together. I think it's an enjoyable experience but we are definitely happy when it's done and we can have a drink together.
"What I do know is I'll have some tequila aside to give him a shot afterwards… maybe I should give him the tequila before to relax him up!"
Follow all the action from the Russian Grand Prix with the PlanetF1 live centre