'Hamilton could bow out with 150 race wins'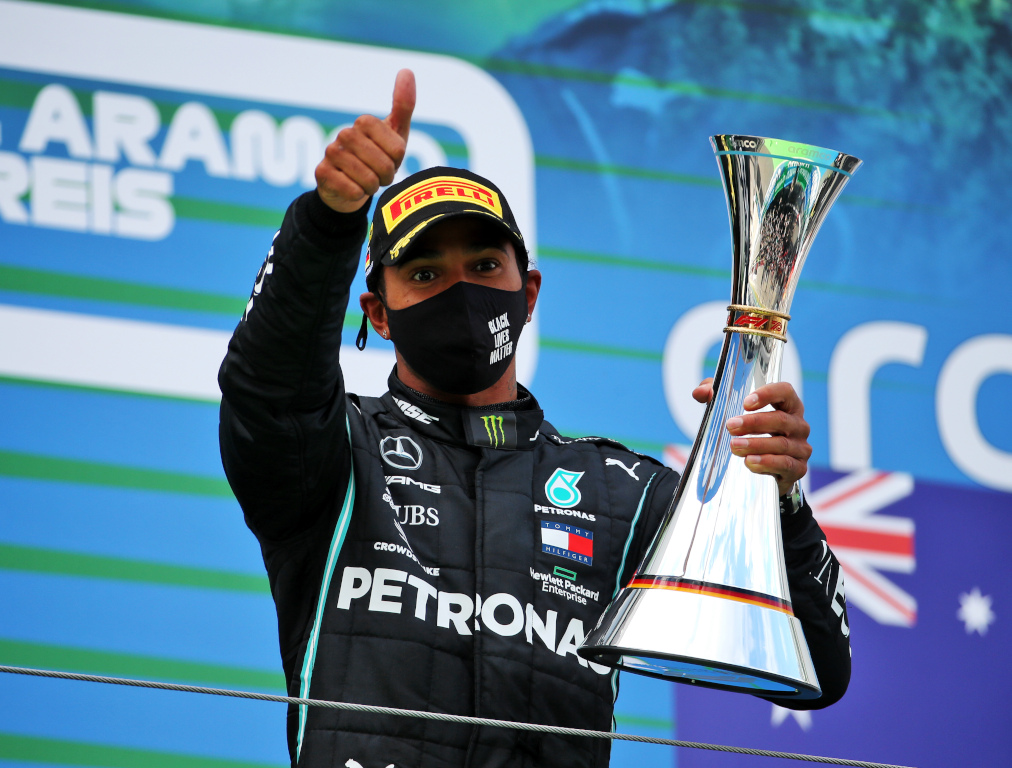 Martin Brundle has predicted Sir Lewis Hamilton could leave Formula 1 with 10 World Championship titles – and an astonishing 150 grand prix wins.
Hamilton received a knighthood in the 2021 New Year's Honours list after a completely dominant season in which he won 11 of the 16 Formula 1 races he contested, taking his career total to 95, and coasting to a record-equalling seventh world crown.
The 35-year-old Briton also played a huge role in helping his Mercedes team to a seventh consecutive constructors' World Championship.
Although Hamilton has yet to officially commit his future to Mercedes, even for this year, via the public announcement of a new contract, the expectation is that he will continue racing for at least another season or two.
Sky Sports co-commentator and pundit Brundle thinks he could go on for even longer – and set Formula 1 records that would almost certainly not be broken for decades, if ever.
"Who do you think will have the most resource and the best package in 2022?," said Brundle on Sky F1. "Or indeed in 2026?
"I think 10 Championships and maybe 150 race victories is entirely doable.
"I think what has stood out about Lewis over the years is how few mistakes he makes, how complete he is and clean. He's a clean racing driver, which I think is a very important point.
"His work-rate is also incredible and that's something you hear up and down the paddock. And his motivation. When you've got all of that success, money, and a trophy cabinet like that, to keep the motivation is super-impressive.
"And he just never makes a mistake. In wheel-to-wheel combat, in qualifying… he's 35 going on 25. He just doesn't fade, mentally or physically."
Although Brundle thinks Hamilton will not allow himself to continue past his prime, he does not believe that point is approaching just yet.
"My gut feeling is he'll stop a year early rather than a year late," added the nine-time F1 podium finisher. "He's not going to hang on until the bitter end for a few more dollars, or just to be a Formula 1 driver, and nor will he need to.
"He's obviously got other ambitions in his life, but I can't imagine why he would stop in the next five years or certainly three. Why would he? His eyesight, his reactions, nothing has fallen away.
"If you're going to start fading, you're on a gentle slope and he doesn't appear to have started that slope yet.
"Michael Schumacher was in his 40s when he retired and he started making a lot of mistakes, and most of us did – you start having crashes at the end and you don't know why that happened. That's what it looks like Sebastian Vettel is to me, right now.
"Lewis hasn't got to that point and nothing has been his match."
Follow us on Twitter @Planet_F1, like our Facebook page and join us on Instagram!