Hamilton's 2010 McLaren sold for record price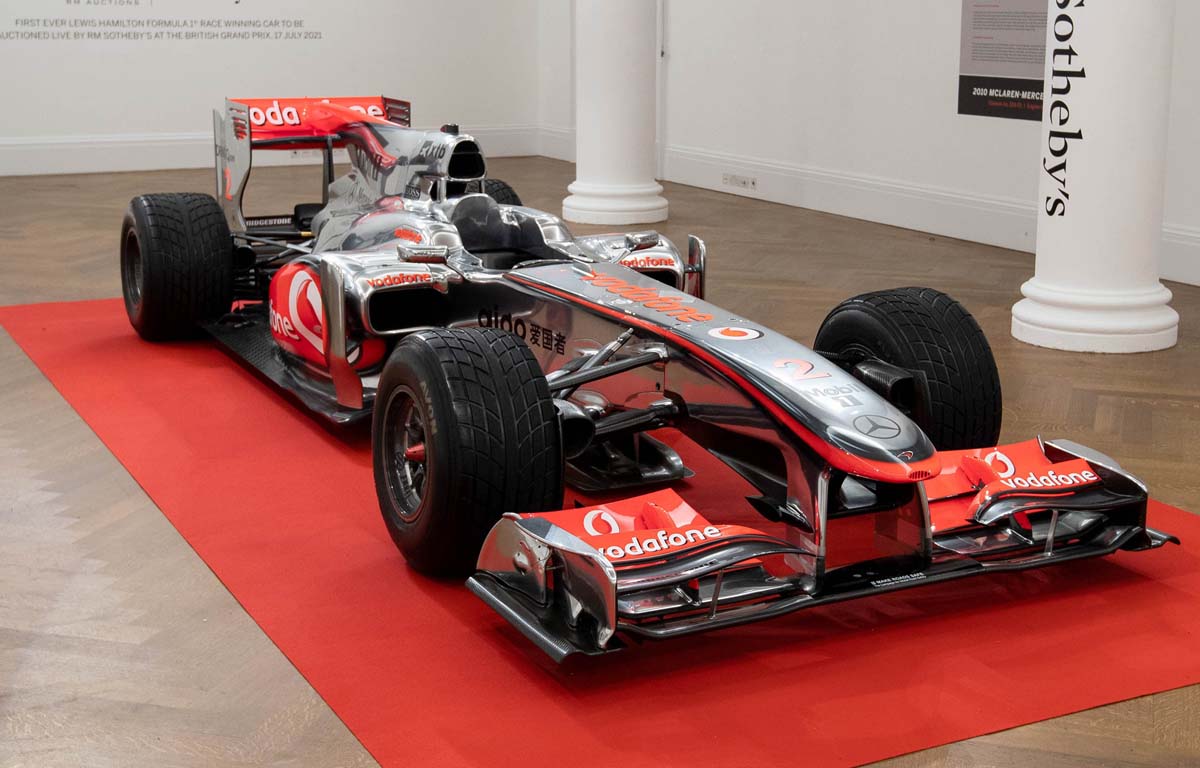 Lewis Hamilton's McLaren MP4-25A attracted a £4,836,000 sale at an open auction held at Silverstone – a record for a McLaren F1 car.
Hamilton won three races in 2010 driving the MP4-25A, and prospective buyers – and fans – at Silverstone were able to take a closer look at the car after McLaren put on a demonstration run after Saturday's sprint qualifying session ahead of the British Grand Prix.
This particular auction was the first of its kind, as a race-winning car driven by Hamilton had never been under the hammer before.
The specific chassis sold, the MP4-25A/01, took Hamilton to victory in the 2010 Turkish Grand Prix – a race infamous for the Red Bulls of Sebastian Vettel and Mark Webber colliding. in a seminal moment in the two's acrimonious relations.
Hamilton was able to eventually lead home a McLaren one-two with Jenson Button around Istanbul Park that day, after the two also duelled at the front of the pack during the race.
That chassis also took Hamilton from P20 up to P6 in a remarkable drive at Malaysia, as well as giving fans a glimpse of the first head-to-head racing between the Brit and Michael Schumacher in China in the same season.
The originally-predicted price range for the car proved to be accurate, with the car having been sold through classic car auctioneers, RM Sotheby's.
Check out all the latest Lewis Hamilton merchandise on the official Formula 1 store
A statement on Sotheby's website said: "This remarkable car attracted significant interest from collectors around the world wishing to acquire an important piece of motorsport and F1 history, driven to victory by the sport's most successful ever driver.
"The car is fully race prepared by McLaren Racing's Heritage team, and ran its demonstration laps fully supported by McLaren and Mercedes technicians.
"Powering its way around the Silverstone circuit in the hands of McLaren test driver, Rob Garofall, the excited crowd were witnessing auction history and reveled in the sound the mighty Mercedes Benz 2.4 litre V8 engine.
"Bids for the car were received online, on the telephones and in person at Silverstone."