Hamilton: Racing through pandemic a 'lonely journey'
All the precautions and safety procedures in place makes the 2020 Formula 1 season a "lonely journey" says Lewis Hamilton.
Six races in to the campaign and Formula 1's safety measures are doing the job intended – every race weekend has passed smoothly and only Sergio Perez has been forced to miss the British and 70th Anniversary GPs after testing positive for COVID-19.
But those restrictions involve teams all staying in their own 'bubble', avoiding interaction with others whilst anybody who leaves the bubble must adhere to strict protocols.
And Hamilton, who did say recently that staying in his custom motorhome at the tracks has him remembering "some of the best days" of his life, admits that the season is a "lonely journey" since he must stay isolated from family and friends.
When asked by Autosport about the balance of chasing a seventh World Championship and avoiding contact with others, Hamilton said: "I think it's definitely a challenge.
"Obviously everyone's in the same boat. Probably the journey of an F1 driver fighting for a championship, it can often feel like a lonely journey.
"That's magnified this year, obviously with having to limit people who are in your bubble, and of course moving around.
"What I used to do in the past was the travelling, was other things that I was finding positive. But getting to be around friends, getting to find the perfect balance this year, it's much, much harder to implement those other things that help keep a balance.
"I don't know, it's hard to put the words together. But everyone's doing it, I think. It's a real challenge, and a real test mentally for me personally. I don't know how it is for you guys, maybe you're seeing your families and stuff, but I'm not.
"But as you can see, I'm focused and as driven as ever, and it's a marathon, not a sprint.
"So I just keep my head down. I know that I'll get to enjoy myself a little bit more at the end of the year when nothing's particularly at risk, and I can hopefully be with family then."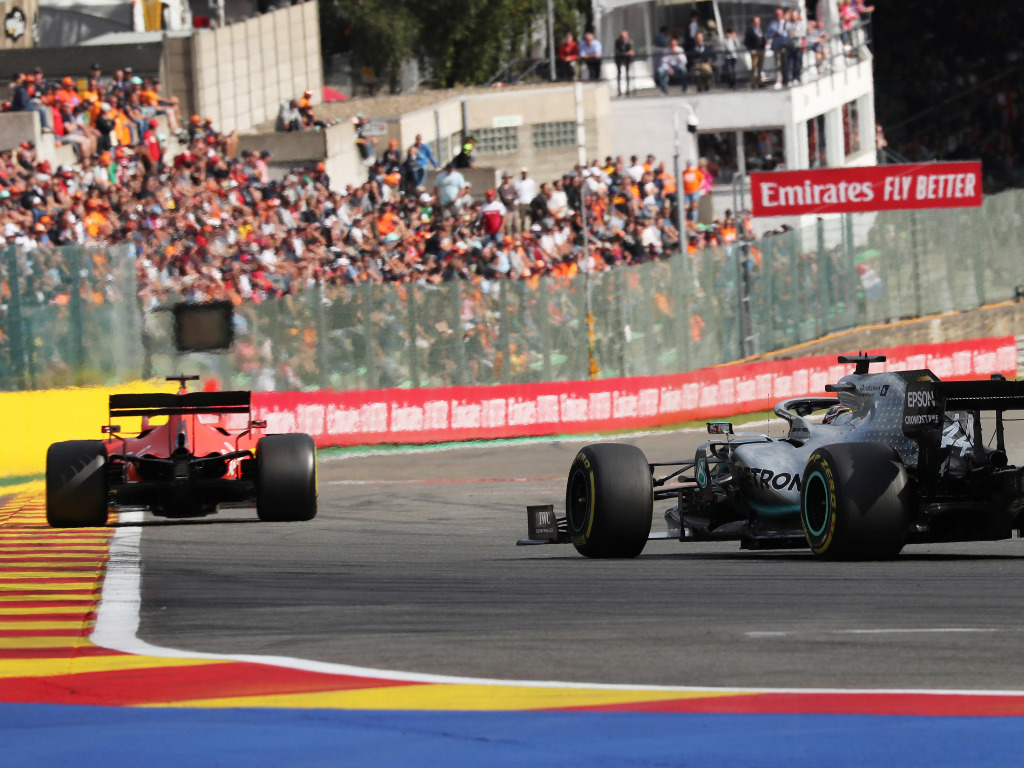 Head on over to the Formula 1 store for all your official Lewis Hamilton merchandise
Next up for Hamilton is the Belgian Grand Prix at Spa-Francorchamps.
The Briton is a three-time winner of the race, but hasn't taken to the top step of the podium since 2017 with Ferrari claiming victory courtesy of Sebastian Vettel in 2018 and Charles Leclerc in 2019.
Follow us on Twitter @Planet_F1 and like our Facebook page.