After Max Verstappen took the lead of the World Championship at the weekend, Damon Hill says Sir Lewis Hamilton is not immune from making the odd dig at his title rival.
It has been clear to see the pair's relationship has been one of respect in the opening races of the season, and Hamilton has said he will not enter a "childish war of words" against the young pretender.
Having recently said Verstappen may feel like he has something to prove in his first real fight for the World Championship, the Red Bull driver said after his win in Monaco that "actions speak louder than words". 
Hill reserved praise for Verstappen's single-mindedness in the title battle so far, with the young Dutchman taking the lead in the World Championship for not only the first time in his Formula 1 career but also the first time he has led any championship in car racing.
"Max has definitely kept himself in his little bubble and he's not letting anything distract him," said the 1996 World Champion on the post-Monaco edition of the F1 Nation podcast.
"I think his focus is quite good and it's very easy to get derailed by journalists' questions about whether or not you're upset by some of the insinuations from someone else's comments.
"He's just not going there and I think he's been playing it quite well. It's a little bit dull sometimes, because you think 'oh, come on, just a bit of banter', but of course those things escalate and they get out of control.
"I think [the drivers] are probably more mature than we give them credit for sometimes. But Lewis, he says he doesn't, but he does play the odd comment every now and then.
"Remember with Nico [Rosberg] and he was talking about how he was from a poor background, not like a rich kid who lived in Monaco. Who was that directed at, exactly?"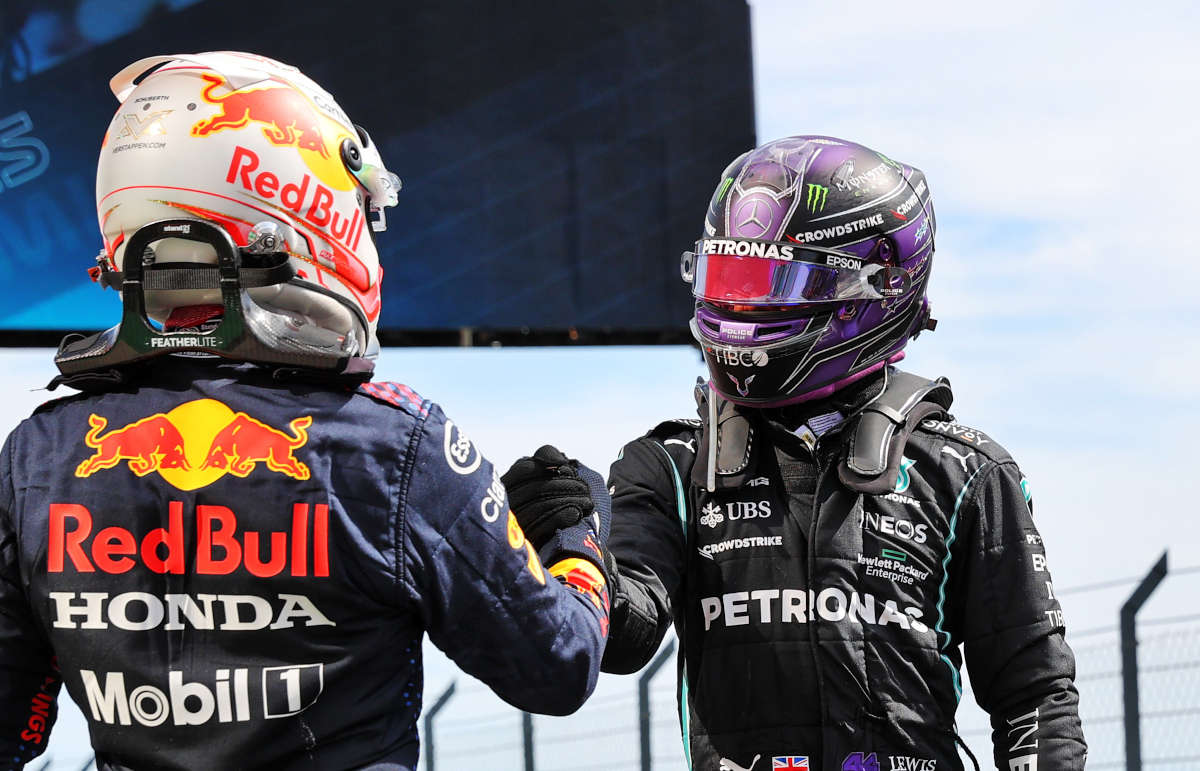 Check out all the latest Max Verstappen merchandise via the official Formula 1 store
Fellow podcast hosts Tom Clarkson and Natalie Pinkham also weighed in on how the pair's championship tussle is beginning to heat up, with Hamilton and Verstappen a full 45 points ahead of third-placed Lando Norris – almost two race victories in value – after just five races.
The battle is likely to become increasingly intense as the season goes on and the F1 Nation hosts said Hamilton may have to dig deep to get the better of his rival on and off track.
"[Hamilton] did up the ante massively before the weekend, there were a few barbed comments in the direction of Max," Clarkson said.
"I felt after the Thursday press briefings and press conference that Lewis had intentionally just turned up the wick a bit because this is now getting serious."
Pinkham added: "Maybe he is slightly rattled and so he should be – [Max] is ahead in the World Championship after this weekend, so he's having to resort to different tactics he hasn't had to tap into for some time."
Follow us on Twitter @Planet_F1, like our Facebook page and join us on Instagram!