Ex-F1 driver Gerhard Berger says it's "actually unbelievable" that Lewis Hamilton has matched Michael Schumacher's race win record after such a short time.
Few thought that Schumacher's 91 victories in Formula 1 would be equalled, but Hamilton did exactly that by taking victory at the 2020 Eifel Grand Prix.
But Schumacher's final win came as recently as the 2006 Chinese Grand Prix, so for Berger it's unbelievable that such a record has been matched only 14 years later.
"It's actually unbelievable," Berger is quoted by Motorsport-Total.com.
"Lewis Hamilton is a very special racing driver. He has simply proven countless times that he deserves these World Championships. I think this is a battle between two giants that we will all discuss on the same level for many years to come."
For Berger though the matching of Schumacher's record perhaps came too soon "simply because of his fate, which is so dramatic that tears almost come to you every time you think about it or talk about it."
Sadly the seven-time World Champion wasn't there to see Hamilton match his race wins record and little is known about Schumacher's condition since he suffered severe head injuries in a skiing accident back in 2013.
"I think these are two such giants that you just have to accept that they are the people in our sport who have shaped the sport the most," Berger added.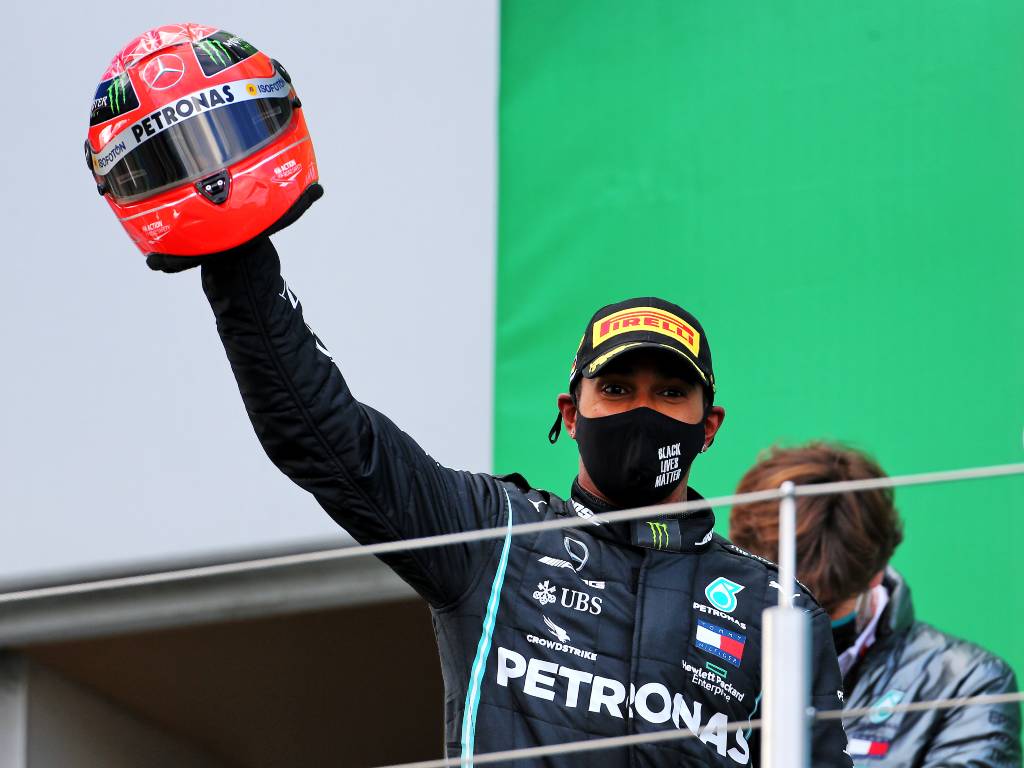 Despite Schumacher and Hamilton now being tied on 91 race wins each, Berger has another driver in mind when thinking of the single greatest individual to grace Formula 1 with their presence.
That individual being Ayrton Senna.
Berger believes that had it not been for Senna's fatal crash at Imola in 1994, then the three-time World Champion would have gone on to reach similar heights to Schumacher and Hamilton.
"Ayrton died early, but until then still had all the records in hand," Berger explained.
"I just think that Ayrton would have become World Champion very often in the years that followed. Then the count would have looked different again.
"I've seen them all very closely. For me, Ayrton was still the best racing driver I've seen."
Hamilton now has the chance to set his own record for race wins as he heads to Portimao for the Portuguese Grand Prix.
He is also well on course to equal Schumacher's record of seven World Championships this season.
Follow us on Twitter @Planet_F1, like our Facebook page and join us on Instagram!