Hamilton expecting things to be 'super close'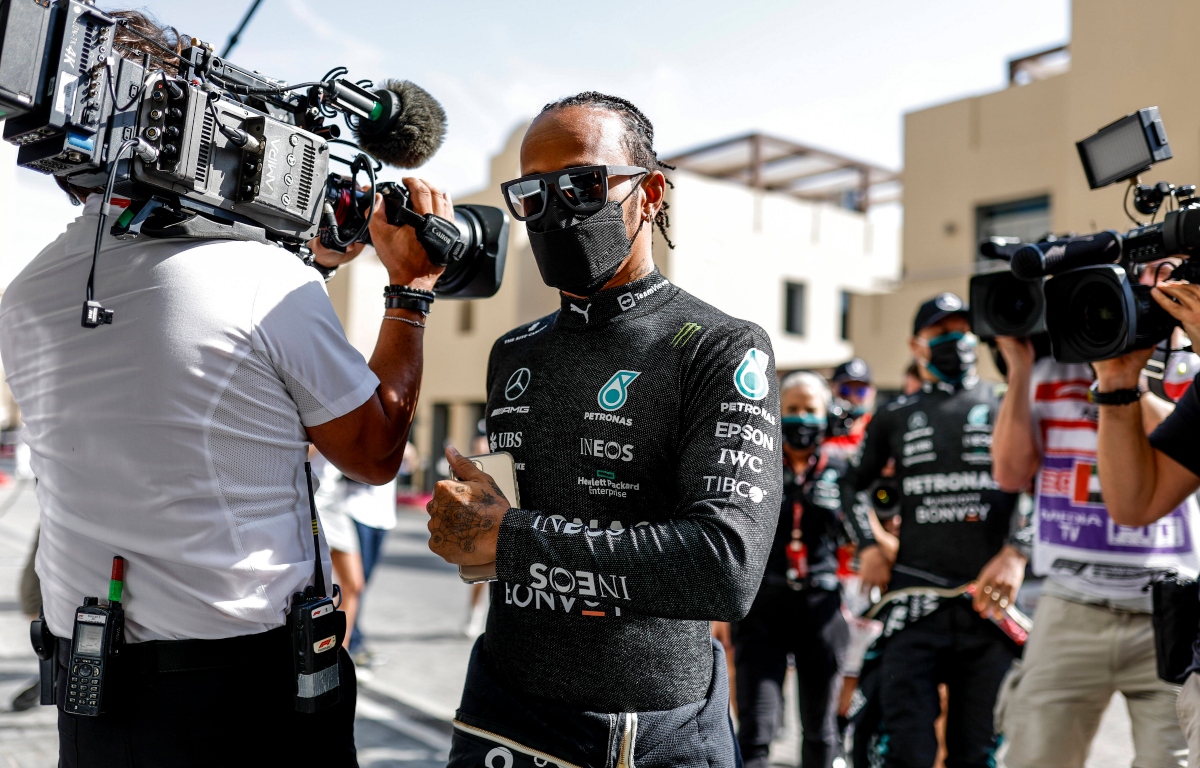 Lewis Hamilton is expecting it to be "super close" between the frontrunners in the business end of the weekend in Abu Dhabi.
With the seven-time World Champion and Max Verstappen entering the final round of the season level on points, who has the faster car could well decide who wins the title.
Whether the Mercedes or Red Bull is faster was somewhat unclear after the first day of running though, with Hamilton comfortably setting the fastest time in FP2 but Verstappen and Sergio Perez being quicker than him on longer runs.
All in all, he was fairly happy with how his Friday went, but isn't expecting an easy weekend at all.
"It was okay, it's been a relatively decent day," the seven-time World Champion said in the paddock afterwards.
"I like the changes they've made to the track; I think it's made the track much more enjoyable, much more flowing.
"It's obviously close between us all, but we got through our sessions. We're still a bit unknown in terms of paces, but I'm sure it's going to be super close, like it has been in the previous races."
Valtteri Bottas kisses the wall at Turn 14

He's not the first to be caught out there, keep your 👀 on that one throughout the weekend#AbuDhabiGP 🇦🇪 #F1 pic.twitter.com/usdHEteZUi

— Formula 1 (@F1) December 10, 2021
Hamilton's team-mate, Valtteri Bottas, looked to be struggling somewhat to control his car in FP2, going off track a number of times.
The 36-year-old has no such troubles himself though and says that he's feeling good inside the car, although wants to stay up with his team to try and find improvements.
"It doesn't feel too bad," he added.
"It started off good and then got a bit worse in P1, and then started off better in the second session with some changes we made. Now we're just going to crack through the data and try and figure out how we can improve, where we home in.
"The target is always moving, but otherwise, I feel good."
The changes to the Abu Dhabi track have been made to increase the speed of a lap and to improve the chances of overtakes being made on race day, with the lack of them causing the circuit to be criticised in the past.
While he expects things to be better in that regard though, Hamilton says following cars is still difficult.
"I actually tried following on my long run," he said.
"I think it was Perez I was behind. It still really wasn't easy to follow, but I think it will be better than what we've seen in the past.
"If the two cars are very much alike, it might be a little bit different."