Lewis Hamilton opens up about his moment of Abu Dhabi heartbreak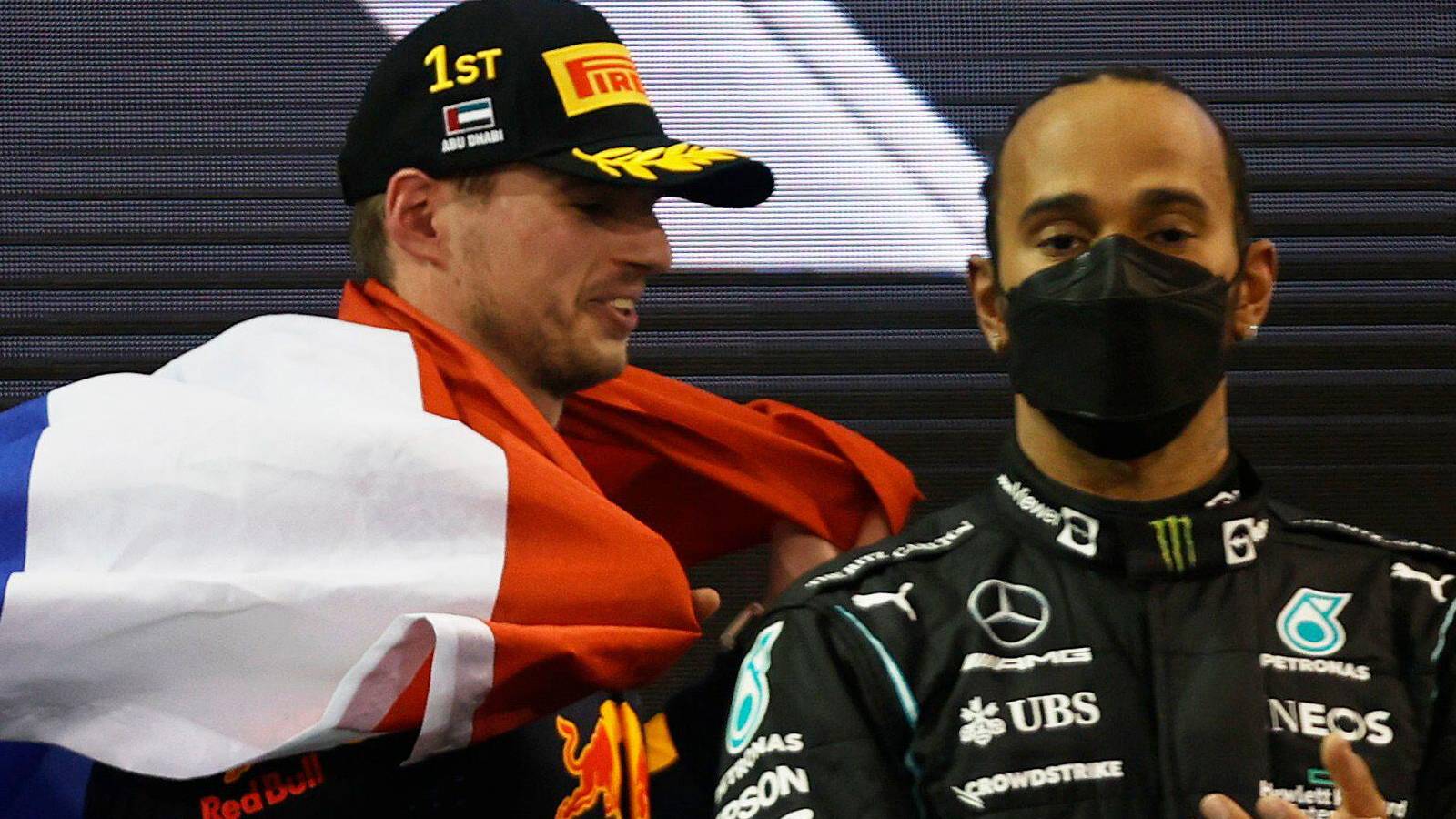 Lewis Hamilton said he sat in disbelief following the 2021 Abu Dhabi Grand Prix in which he lost out on the World Championship.
The finale of the 2021 campaign became one of the most infamous moments in the sport's history when, after a season-long tussle for the title, it all came down to the final lap of the final race.
Hamilton, cruising to a record-breaking eighth World Championship, found himself on the receiving end of a questionable decision which allowed Max Verstappen, on new tyres, to overtake him and win his maiden title.
The Mercedes driver went silent after the race, disappearing from the public eye including a detox from social media while rumours swirled about a potential exit from the sport.
He did return, not in the manner in which he would have hoped with Mercedes off the pace in 2022, but has been looking back on the immediate aftermath of the Abu Dhabi Grand Prix.
"You see things start to unfold," he told Vanity Fair, for whom he modelled as the September cover star. "And my worst fears came alive. I was like, there's no way they're going to cheat me out of this. There's no way. That won't happen. Surely not.
Lewis Hamilton is the cover star of the September issue of Vanity Fair 👀 https://t.co/rMpV4WKuQy

— PlanetF1 (@Planet_F1) August 8, 2022
"I don't know if I can really put into words the feeling I had. I remember just sitting there in disbelief.
"And realising I've got to undo my belts, I've got to get out of there, I've got to climb out of this thing, I've got to find the strength. I had no strength. And it was one of the toughest moments, I would say, I've had in a long, long time."
While Mercedes immediately protested the decisions made by then-race director Michael Masi, later dropping their complaints, Hamilton himself has kept quiet on his feelings about the Safety Car call.
"During the race, he said over the team radio the result had been "manipulated" and now he says he knew "something wasn't right".
"I knew what had happened," the seven-time World Champion said. "I knew what decisions had been made and why. Yes, I knew something wasn't right.
"I, for sure, considered whether I wanted to continue."
Read more: Conclusions from the F1 2022 season so far
To Hamilton's credit, he gracefully shook Verstappen's hand after the race before being consoled by his father, Anthony.
"He embraced me, and I think he was like 'I want you to know how proud I am of you'. Having your father embrace you in that way is one of the most profound things I've ever…" Hamilton trails off. "Especially as you've grown up not many times having that."
Are Mercedes really here to stay?
Mercedes have had two double podium finishes in a row. Are they fully in the fight at the front now?