Lewis Hamilton praised for Abu Dhabi reaction when others would have 'kicked off' over controversy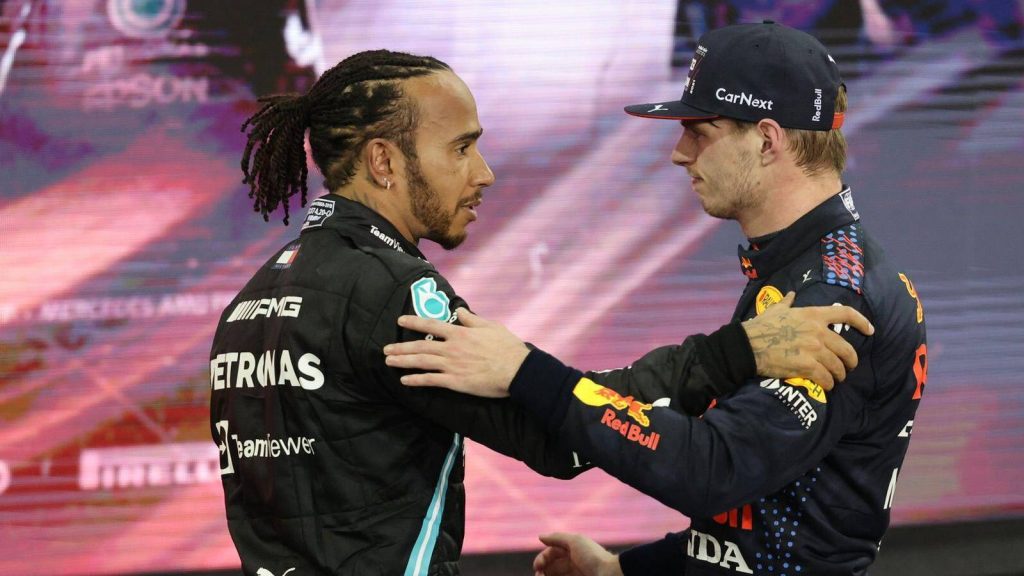 David Coulthard has praised Lewis Hamilton's reaction to the controversial ending of the 2021 Formula 1 season in Abu Dhabi.
Hamilton missed out on a record-breaking eighth world title when race director Michael Masi allowed only a few lapped cars to unlap themselves past the Safety Car, giving Max Verstappen the chance to attack Hamilton on fresh tyres during the last lap of the race.
After the dramatic scenes unfolded, there were question marks as to whether Hamilton would return to F1 but he did only to endure his worst season to date.
But with Mercedes hoping their car troubles behind them, Hamilton is again among the contenders for the title and has been praised by Coulthard for the way he handled the Abu Dhabi disappointment.
Speaking during a Red Bull event in Dublin, Coulthard was asked how other former World Champions would have handled the situation.
"It's a great question," Coulthard told media including PlanetF1.com. "Because all of these different drivers, all of these greats that have been multiple World Champions, have had very different personalities.
"I would like to believe, though, in my romantic motorsports heart that there was enough competitive respect. Because even when you had [Alain] Prost and [Ayrton] Senna at their worst or [Nelson] Piquet and [Nigel] Mansell, there was always a handshake.
PlanetF1 recommends
Max Verstappen accused of throwing 'hissy fit' over virtual Le Mans disconnection
Is Netflix's Drive to Survive nearing the end of the road?
Mercedes junior team: The drivers looking to emulate George Russell's road to F1 glory
"It's like a boxer. They beat the hell out of each other and then they shake hands and cuddle at the end, because there's an underlying understanding of what it's taken to get to that point.
"So I'd like to imagine [every World Champion would have accepted it]."
Coulthard did single Hamilton out for praise though and suspected a less experienced Hamilton may have had a different reaction.
"The way Lewis handled it was fantastic," the 51-year-old said. "Maybe when he was younger, it would have been more difficult to do that.
"But he's in his late 30s, he's done a few laps, and I think with age comes maturity.
"The benefit of youth is you don't know, so you're not scared of anything. As you get older, you obviously start to understand consequences and things like that. But that maturity I think enables you to deal with different situations."
Coulthard may not be a World Champion but he also gave his opinion as to how he would have reacted where he in Hamilton's shoes.
"I would have kicked off. I would still be complaining to the European Court of Appeal!"
Additional reporting by Aron Day