Hamilton reflects on 'most difficult of seasons' in F1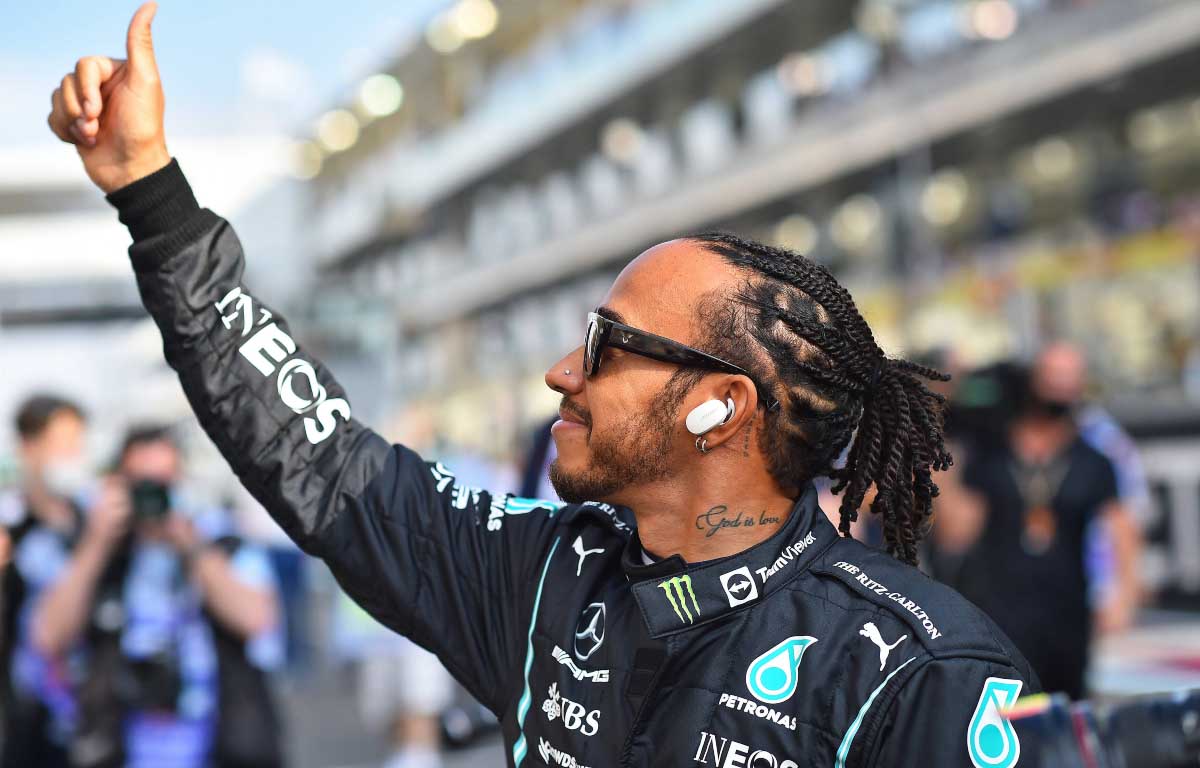 Lewis Hamilton said his Mercedes team did an "amazing job" this year after he was agonisingly passed on the last lap of the season by Max Verstappen.
A topsy-turvy race in Abu Dhabi saw Hamilton lead for the majority, before a late Safety Car following a crash by Nicholas Latifi brought the field closer together.
A selection of lapped cars were allowed past the Safety Car, which enabled Verstappen to pull up to the back of the Mercedes driver for one final racing lap.
The Red Bull man dived down the inside of Hamilton at Turn 5 to take the lead of the race, crossing the line to win – but Mercedes promptly protested the result of the race, alleging the FIA did not follow their own rules regarding lapped cars being allowed to pass the Safety Car.
A touching moment as Max and Jos Verstappen are congratulated by Lewis Hamilton's father, Anthony 👊#AbuDhabiGP 🇦🇪 #F1 pic.twitter.com/5n2uaLrfr2

— Formula 1 (@F1) December 12, 2021
But after the flag dropped, Hamilton and father Anthony were seen congratulating both Max and Jos Verstappen, and the Mercedes driver spoke magnanimously in defeat.
"Firstly, a big congratulations to Max and to his team," Hamilton said immediately after the race.
"I think we did an amazing job this year, with my team. Everyone back at the factory, all the men and women we have – and here – worked so hard this whole year.
"It's been the most difficult of seasons and I'm so proud of them, so grateful to be a part of the journey with them.
"We gave it everything this last part of the season, we gave it absolutely everything and never gave up. And that's the most important thing."
Hamilton and Verstappen were comfortably the class of the field all season long in their cars, with the momentum having swung between Mercedes and Red Bull as to who has had the faster car at times.
The Briton said he has been enjoying his time behind the wheel – increasingly so as the season has progressed – and finished by wishing fans of the sport well in the run-up to the Christmas period.
"Yeah, of course. I've been feeling good…great in the car this past couple of months, particularly at the end," he said.
"If I'm honest, you know, we are still in the pandemic and I just really wish everyone to stay safe and have a good Christmas with all their families and then we'll see about next year."