Hamilton braced for a swarm of 'busy bees' in Abu Dhabi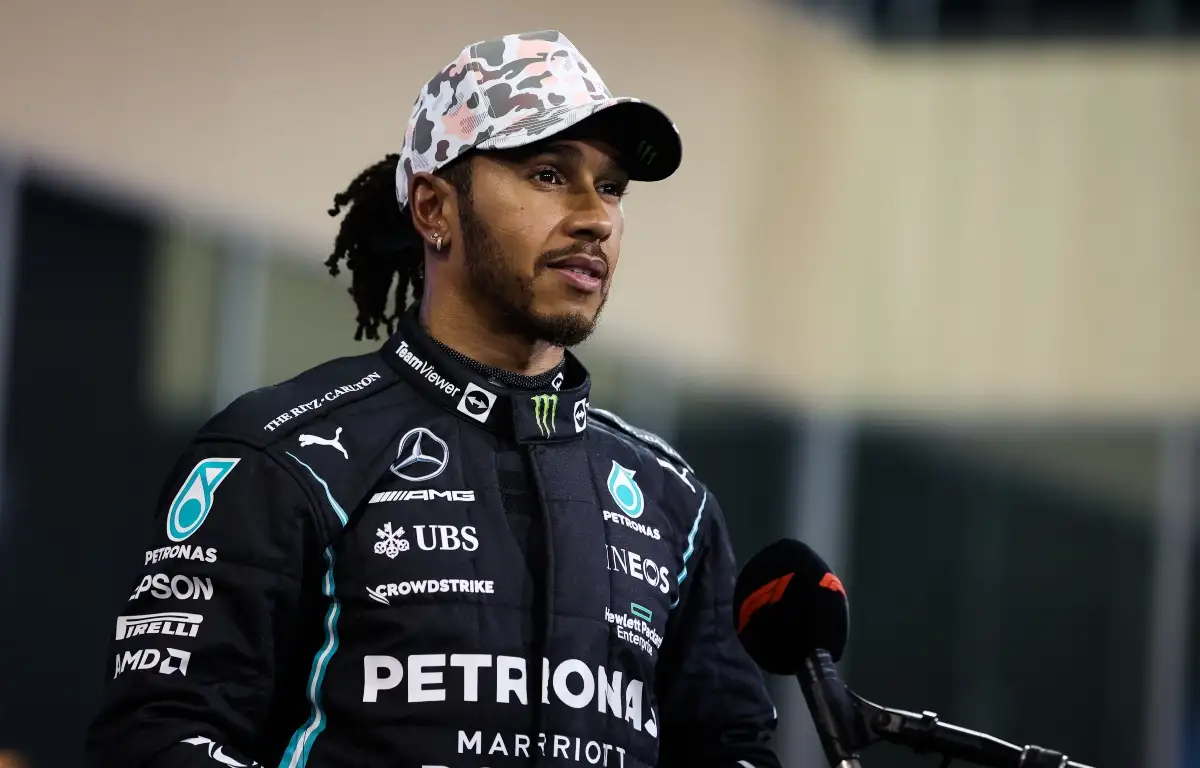 Lewis Hamilton is worried about being swarmed by those starting on the soft tyres at the start of the Abu Dhabi Grand Prix.
The Mercedes driver headed into qualifying as the big favourite to take pole position after looking good in practice, but was ultimately no match for Max Verstappen in Q3 with the Dutchman going just under four tenths of a second faster.
He will therefore start in P2 behind his title rival in the race, and is the only man in the top five to be starting on the medium tyres with the rest setting their fastest Q2 time on the soft compound.
While the mediums will last longer and may prove the better tyre in the long run, those on softs are likely to have more pace off the line and in the opening stages.
Hamilton admits that is a concern and could make life difficult for him.
"The soft runners are going to be busy bees, of course. They will be around me a lot," he told Sky F1 after qualifying.
"It's not as easy starting on the mediums, but we'll see. I hope it's the better tyre for the long run. We'll wait and see."
P2 on the front row tomorrow, not bad since I prefer the battle. We're looking strong and feeling focused — we've got to dig deeper than ever before. LET'S GO ‼️‼️ pic.twitter.com/3Pd3tjHQsp

— Lewis Hamilton (@LewisHamilton) December 11, 2021
Given the tyres they are on and the short run down to Turn 1, Hamilton does not fancy his chances of taking the lead from the man level on points with him at the start of the race.
"Well, it will be very hard to beat him," he stated.
"It's not very far down to Turn 1 and he's on the soft tyres, which usually give you an extra four metres or something like that.
"In an ideal world, we were meant to be on pole and we thought we had the pace, but they were rapid right at the end."
As to whether the mediums will indeed be the better tyres beyond the first few laps, the 36-year-old says he and his Mercedes team really are not sure.
"Who knows?" he said. "I really can't tell you, I really don't know. I'll give it everything with what I have.
"I think they are on the softs deliberately and that's probably to make sure they get the start, which is key. They obviously went for that.
"But I hope what we've done is right and I hope we can make it work tomorrow."