Lewis Hamilton lauds Adrian Newey's 'amazing job' in new regulations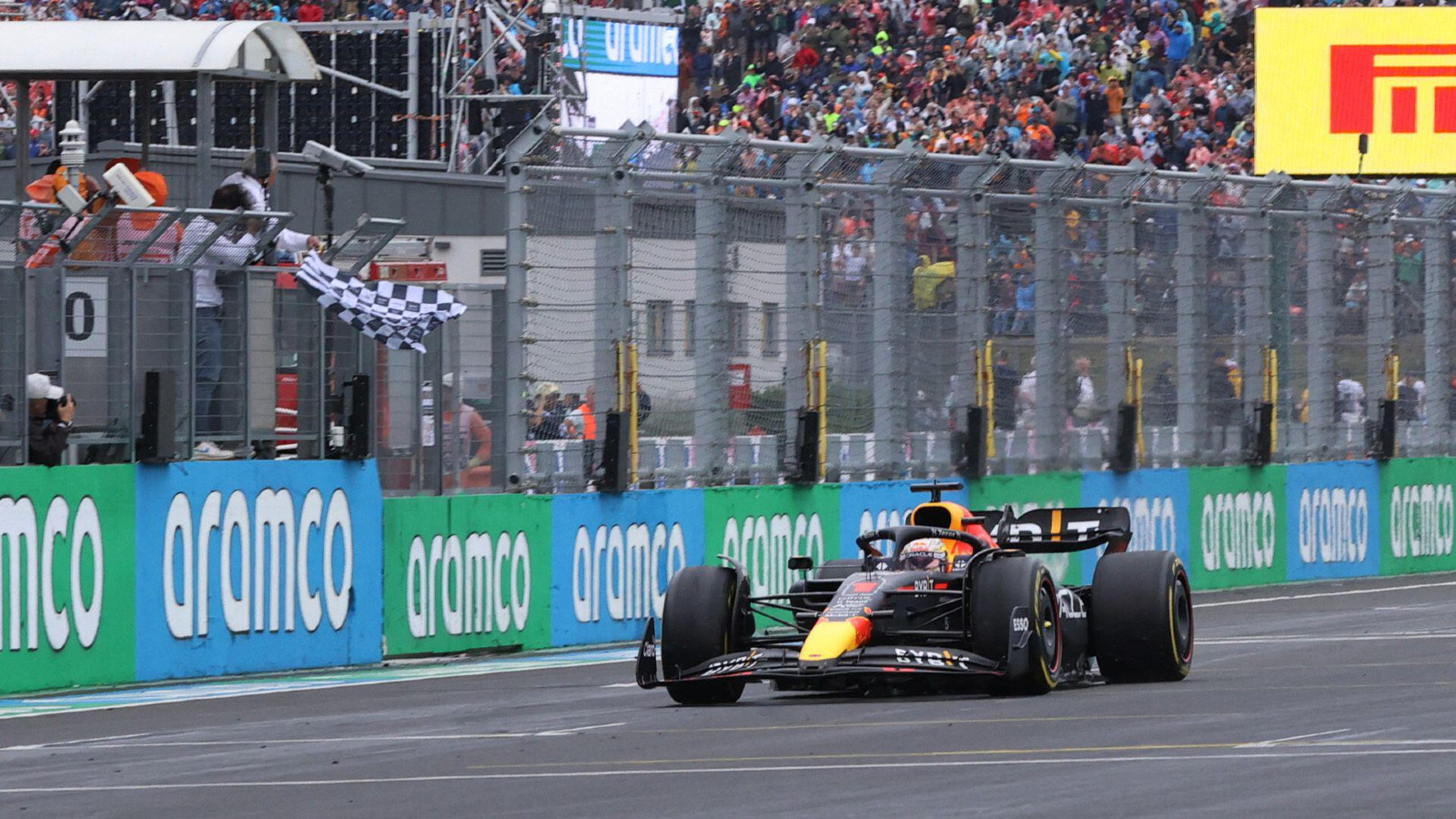 Lewis Hamilton has singled out Adrian Newey as the key influence behind Red Bull's romp towards a World Championship double this season.
Red Bull have established an increasingly commanding position in both the Drivers' and Constructors' title races heading into the final third of the campaign.
Individually, Max Verstappen holds a huge 93-point lead over his second-placed team-mate Sergio Perez, who followed home the Dutchman for a one-two Red Bull finish at the Belgian Grand Prix last time out.
That result also meant a 118-point Constructors' advantage over Ferrari with eight races remaining, and it looks simply a matter of time before Red Bull add that title to Verstappen retaining his Drivers' crown.
In addition, it would mean Mercedes relinquishing a championship they have held since 2014, when they took it away from Red Bull.
The game-changer, in that respect, has been the new technical regulations and the introduction of ground-effect aerodynamics, with Red Bull mastering that concept much better than winless Mercedes have in 2022.
Hamilton, during an interview with Sky F1 on the eve of the Dutch Grand Prix, picked out Red Bull's chief technical officer and design chief Adrian Newey as the catalyst.
Newey is on course for a fourth separate era in which he has drawn a Constructors' title-winning car, following his time with Williams and McLaren in the 1990s and Red Bull at the start of the 2010s.
Asked what he thinks has made Red Bull excel this year, Hamilton replied: "They have clearly got the aero balancing great, they have great ride quality, he (Verstappen) doesn't ever have any problems with bumps.
"So when you've got a stable platform like that…and they are a great team. They have done an amazing job, you've got to take your hat off to Red Bull, they have done a phenomenal job.
"They had a great car last year as well. I mean, Adrian Newey doesn't generally build bad cars. He's built amazing cars over the years. My first championship car (2008 McLaren) was an evolution of his car.
"I know he did his thesis on ground-effect floors. It's no surprise, to be honest. He's one of the only ones that draw by hand, the design of cars.
"So his understanding there has definitely been an advantage to them and they have done a great job."
Hamilton will be hoping to bounce back in Verstappen's home race at Zandvoort from his first retirement of the season in Belgium, the seven-time former World Champion having retired on the opening lap following a collision with Fernando Alonso's Alpine.