Andrew Shovlin highlights what Lewis Hamilton does 'better than most' of his rivals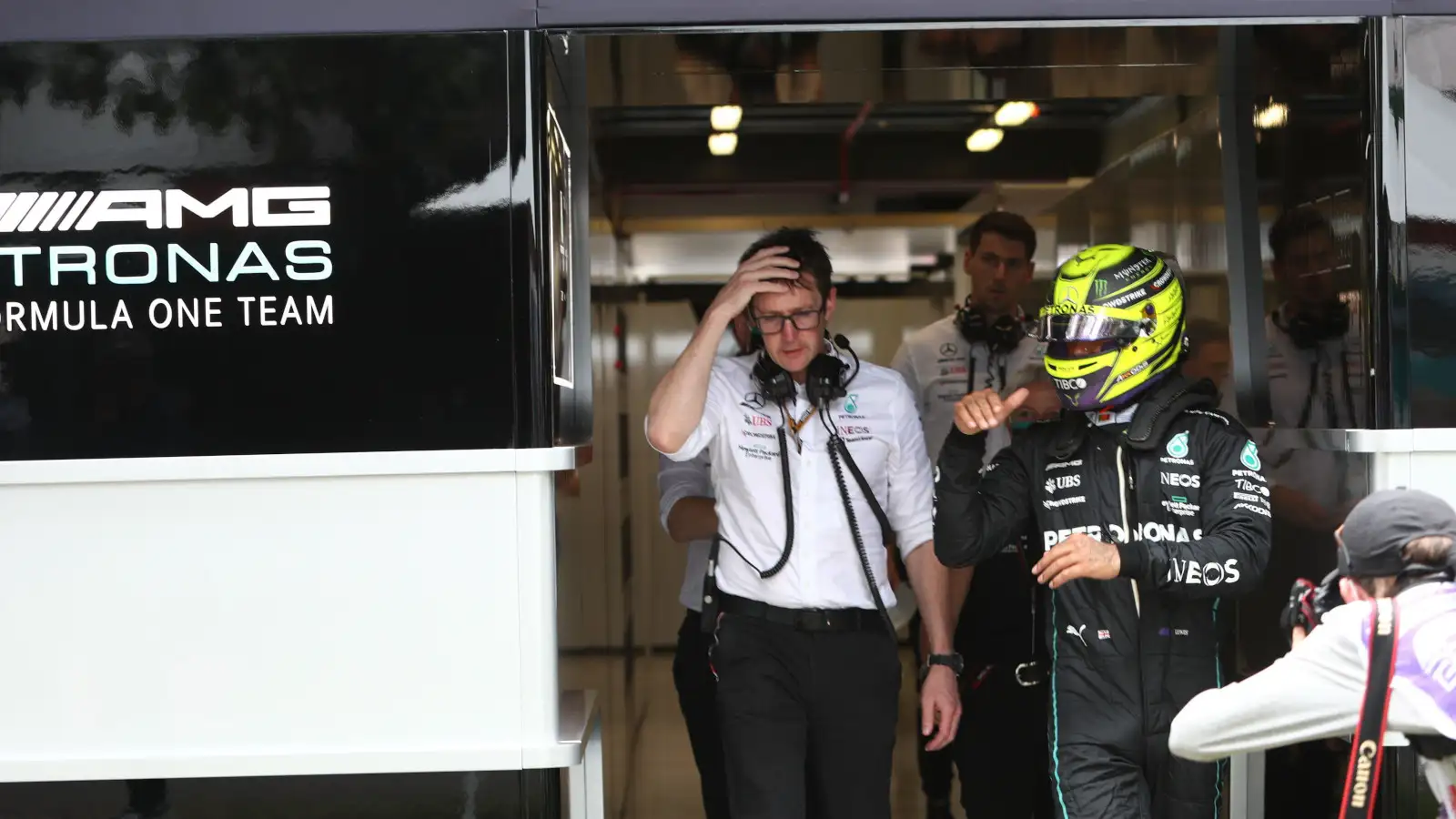 Andrew Shovlin believes Lewis Hamilton's response to losing is what he does "better than most", the Briton dissecting all the details as to why he wasn't first.
Hamilton is a Formula 1 record-setter, the Mercedes driver having won 103 grands prix on his way to seven World titles.
Speak to anyone who's worked with him and they'll lay out the reasons why he's been so prolific over the years, but now Shovlin has put forward a new reason.
According to the Mercedes' trackside engineering director, it's because Hamilton is "better at losing than most".
Explaining his thoughts, the Daily Mail reports him as having told the BBC: "You can't ask Lewis to be happy when he's lost a race; that's not how he works, but he loses really well if you want someone to come back and win the next one.
"He's actually better at losing than most I've seen because of how diligently he goes through the block of work of understanding what he needs to be better, where did he miss the opportunities.
"He doesn't enjoy it, but it's about the result at the next race, not whether he's smiling or giving a nice interview."
PlanetF1 recommends
Alex Wurz exclusive interview: State of F1, Vettel's GPDA future, Japan 2022 lessons and more
Ferrari, Mercedes and Audi stop Red Bull from receiving new engine supplier benefits
Does Fernando Alonso think he is the best driver on the F1 grid?
But that's just one aspect behind Hamilton's 15 years of P1s, the Mercedes driver recording a race win in every season he's been on the grid barring 2022 with its porpoising W13.
"Lewis has natural talent in abundance," Shovlin continued, "but his work ethic and ability to continually develop and improve means that, for drivers trying to beat him, he's a bit of a moving target.
"The thing with Lewis now is his bad days are so few and far between and even on his bad days he's as good as the others.
"That's what's brought him to the level he is. It's the consistency. And when he's at his best, the level is just phenomenal."
A pity Mercedes' 2022 car didn't give fans the fightback they deserved
With the 2021 season decided in controversial circumstances, Lewis Hamilton losing to Max Verstappen on the final lap of the campaign, Formula 1 was primed for a fightback of note. Some would have called it revenge.
But alas Mercedes' porpoising W13 meant it wasn't possible, Hamilton bouncing to the extremes which resulted in bumps and bruises.
When it did look as if Mercedes had fixed their bouncing problems, they were then behind the eight ball when it came to car development so once again we didn't see the battle we'd all been dreaming of.
This year, a year late but rather late than never, pundits are predicting it could happen.
An improved Mercedes up against a budget cap penalty-hampered Red Bull and it could be Hamilton versus Verstappen for the World title part two.
It promises to be a block-buster as neither the former World Champion nor the reigning one will give an inch, there may be respect but there is no love lost.
That's of course if it happens…