Hamilton against booing, but thinks fans 'still feeling 2021 pain'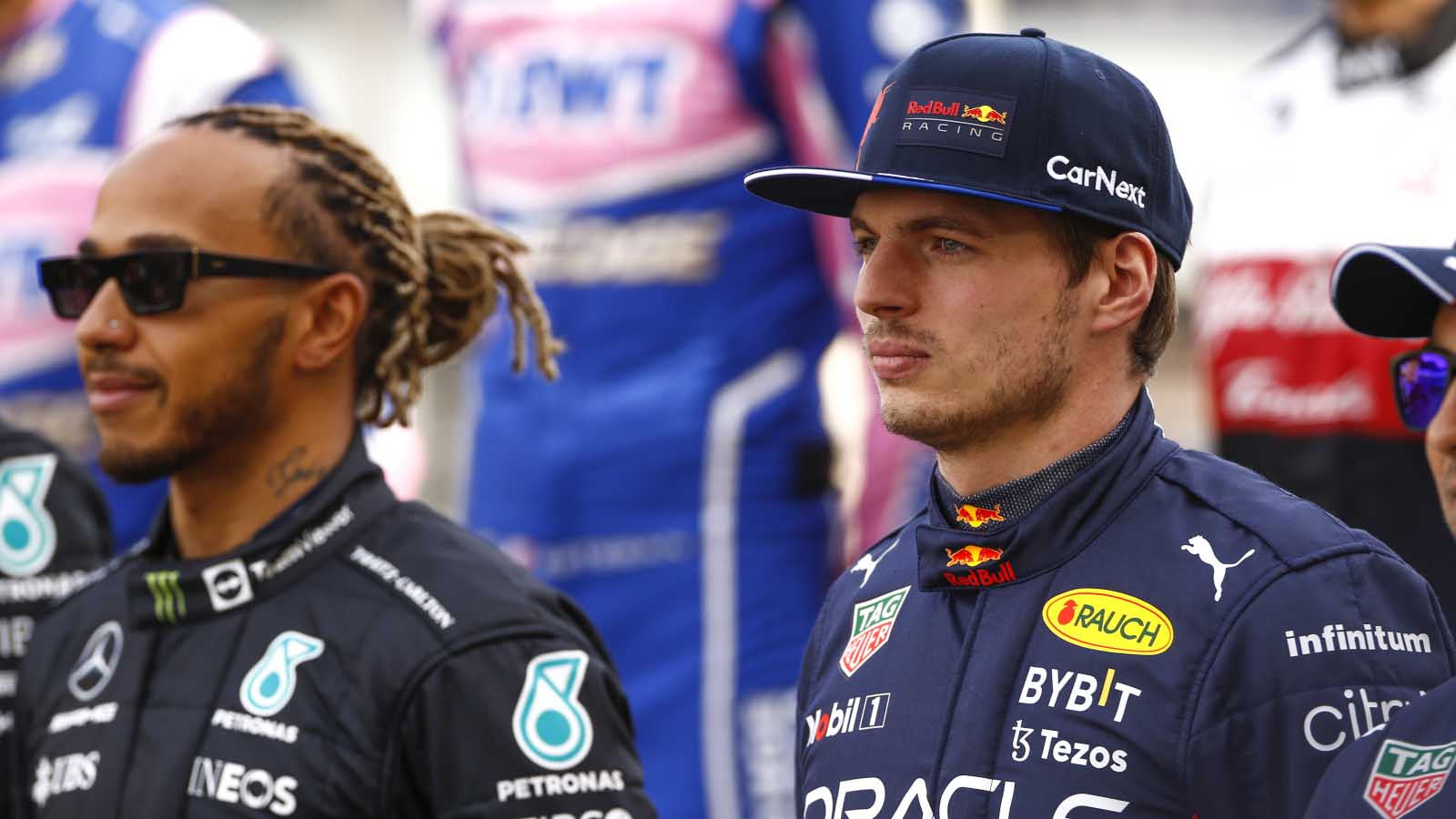 Lewis Hamilton has said the British crowd is "better than that" after they booed Max Verstappen following Saturday's qualifying session.
As Verstappen gave his interview, loud booing was heard from the grandstand with the animosity coming as a result of the home support for Hamilton and his rivalry of last year with the Dutchman.
The relationship between the two became increasingly tense as the season went on, culminating in the controversial season finale in Abu Dhabi, resulting in a bitter taste in the mouth for British and Hamilton fans.
Silverstone was also the scene of the year's biggest clash between the two with Hamilton's collision with Verstappen, sending the Red Bull driver hurtling towards a 51G impact with the wall at Copse corner.
When asked about the booing at this year's event, Verstappen, in his typical fashion, was not overly moved by the affair, simply saying it was "disappointing" as he could not hear interviewer Billy Monger's questions but that it would not "change anything" for him.
Hamilton also came out and defended Verstappen, having experienced similar at last year's Dutch Grand Prix, and said he believed "we're better than that."
"I would say we don't need to do the booing," Hamilton told the media.
Verstappen throwing a 360° into the mix! #BritishGP #F1 pic.twitter.com/KM8WEOKM1o

— Formula 1 (@F1) July 2, 2022
"We have such great fans, our sporting fans feel emotions up and down, but I definitely don't agree with booing. I don't think we need to do that.
"I think we should be here pushing everybody. It doesn't make any difference when you boo someone, they've already made the mistake, or whatever it is.
"But I really do appreciate the support I have here. Maybe some of them are still feeling the pain from last year, still."
His boss Toto Wolff agreed that it was not needed and said that if you did not like a driver then it was "best to remain silent."
"I think we shouldn't be seeing any booing in any sports. I think that's unsportsmanlike.
"It's clear we love the support the drivers have here and the enthusiasm, that's fantastic. But if you are not into the other guys I think it's best to remain silent. I think that's the best way.
"The booing, I think none of the drivers deserve booing, no matter what happened last year."
Verstappen will start P2 in Sunday's race while Hamilton is behind him in fifth position.