Hamilton 'not scared' age will be disadvantage in 2022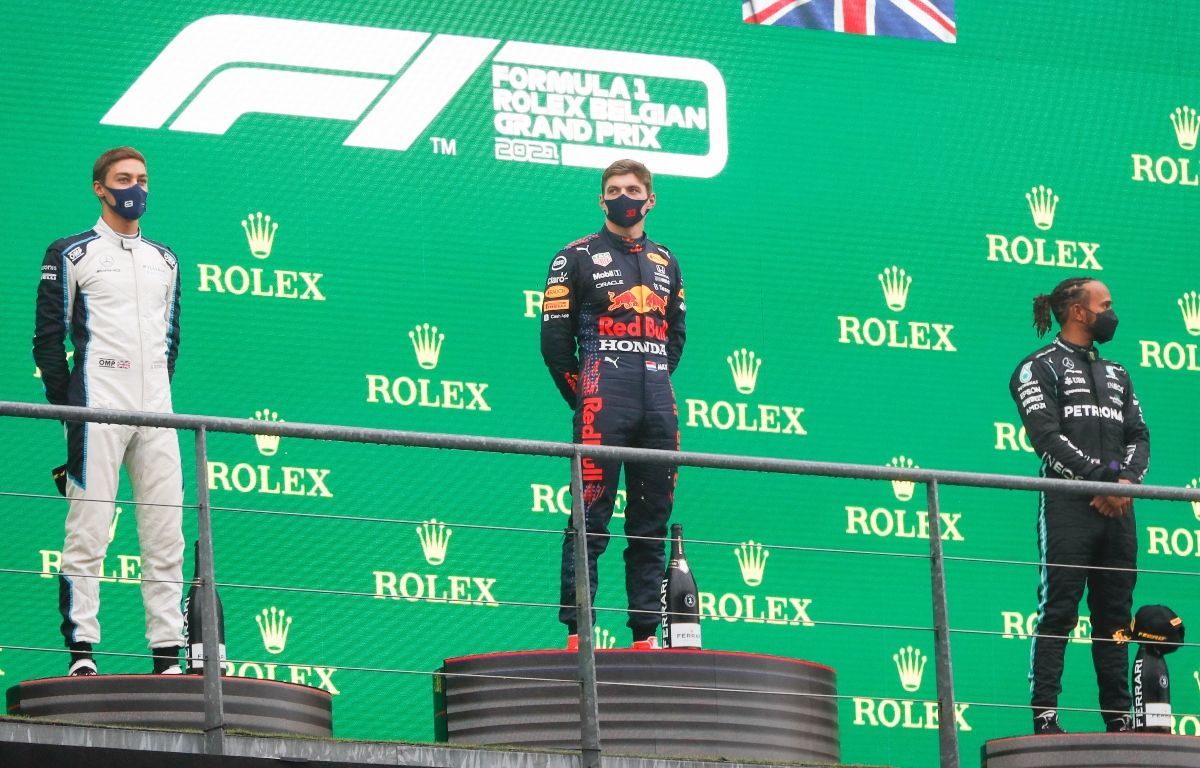 Lewis Hamilton says he's not afraid of the fact that he's older than most of his rivals becoming a disadvantage in 2022.
Often this season, Hamilton has found himself battling drivers considerably younger than him such as Max Verstappen and Lando Norris.
That will be the case even more so next season with George Russell replacing Valtteri Bottas as his team-mate at Mercedes.
That doesn't worry him though, as he believes that in a presumably tighter field, it will be skill rather than youth that will key.
"Honestly, I'm not scared of that," he told Sky Italia.
"Looking ahead to next year, the performance of the cars is likely to be closer together. The races will be more intense, so driving skills can carry a lot of weight. And that's why I want to stay in F1, because it will really be an opportunity to show my skills.
"In our sport it is not that simple, sometimes there is an opportunity to overtake, but not so many. This is why I am thrilled.
"And I believe my spirit can help the team make progress, because I know what I need from the car and where performance needs to go."
I'm immensely proud to have worked alongside @ValtteriBottas for the last 5 yrs. We've been part of a team that has delivered 4 Constructors' Championships and we've motivated one another to keep pushing through the ups & downs. Thank you VB🙏🏾 let's finish strong. pic.twitter.com/4YRJAhCzSN

— Lewis Hamilton (@LewisHamilton) September 6, 2021
Check out all the latest Lewis Hamilton merchandise on the official Formula 1 store
In his time at Mercedes, Hamilton has had two relatively experienced team-mates in the form of Bottas and Nico Rosberg, so partnering with one as young as Russell will be a new experience for the seven-time World Champion.
As well as moving the team forward, he's hoping to help the 23-year-old develop and is confident he'll be able to do so.
He's also open to learning a few things from him too.
"I hope to be important in this sense and to be part of the growth of Russell, who will be next to me," he added.
"He is already very fast but he will surely learn from me because I have been in F1 for the longest time. And I will also be able to learn from him. I have no qualms about learning from someone younger.
"I have no fear, I just want to win. I believe that as we get older we have to work more on the body, we have to train more. When you are young you need less."
PlanetF1 verdict
Lewis Hamilton doesn't see age as an issue.
Lewis Hamilton doesn't see his age as an issue and claims next year is all about driver skill.