Hamilton's 'anger' with 'too aggressive' Verstappen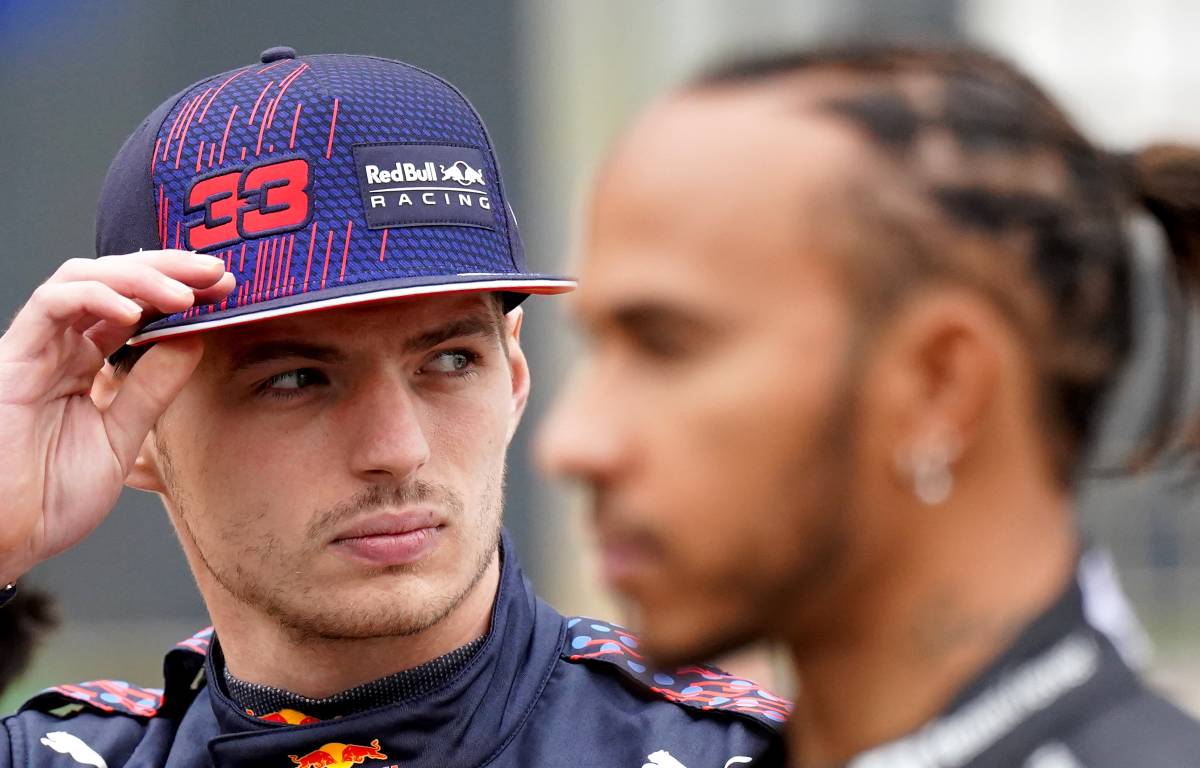 A defiant Lewis Hamilton called Max Verstappen "too aggressive" after a British Grand Prix collision between the duo ended with the Dutchman taken to hospital.
Verstappen had to undergo precautionary medical checks away from the Silverstone circuit after groggily climbing from the wreckage of his Red Bull car following a 51G crash into the barrier at Copse.
With both of the World Championship protagonists starting from the front row, they duelled through the opening corners until Hamilton went for a move up the inside at the end of the old pits straight and they clipped wheels, Verstappen coming off much worse.
The race was red-flagged, Hamilton issued with a 10-second time penalty and after running second to Charles Leclerc for the opening stint after the restart, the World Champion chased down the Ferrari and got past in the closing stages for an emotional eighth British Grand Prix triumph in front of a packed, sun-baked crowd.
Although Red Bull team principal Christian Horner hit out at Hamilton afterwards for what he termed a "desperate" move and a "hollow victory", the Mercedes man insisted it was Verstappen who had been overly "aggressive".
"What a roller-coaster ride of emotions," said Hamilton to Sky F1. "A lot of anger after the shunt with Max and I just had to bury it and progress forward.
"I just don't feel he needs to be as aggressive as he is. We're going down to Turn 6 and he's bumping wheels with me. I tried to give him space but I was quite a long way up the inside into Turn 9, none of us backed out and that was the end result.
"I took the penalty of course and it's never one person's fault, it's always a balance of the two."
🚨 Lewis Hamilton is given a 10-second penalty by the race stewards for the earlier incident with Verstappen#BritishGP 🇬🇧 #F1 pic.twitter.com/5zif0xKE27

— Formula 1 (@F1) July 18, 2021
Check out all the latest Lewis Hamilton merchandise on the official Formula 1 store
Asked if the incident took the shine off his win, Hamilton replied: "Honestly, no, it doesn't. This is racing and of course I would love to be able to race and leave one another space, and there is plenty of space on the track for us to get around.
"I managed for a long time to get around without colliding with someone, but when someone is just too aggressive these things are bound to happen.
"There's not a single driver here who doesn't know how aggressive a driver he can be.
"There's not really much more for me to say – I hope he's okay because I would love to have a wheel-to-wheel battle for a whole race.
"I enjoy racing with him and I'm looking forward. I would never back down from anyone and naturally not be bullied into being less aggressive.
"I think this weekend we needed the points, there was a gap, he left a gap and I went for it."