Lewis Hamilton cleared by FIA over alleged breach of jewellery code
The FIA have cleared Lewis Hamilton after they summoned him in regards to wearing jewellery while driving during FP3 for the Singapore Grand Prix.
The seven-time former World Champion and a Mercedes team representative were called to the stewards' room shortly after the conclusion of the final practice session after Hamilton was spotted to be wearing a nose stud.
The FIA alleged it was a breach of Appendix L, Chapter III of their International Sporting Code and Mercedes were also later summoned for an allegedly inaccurate self-scrutineering form.
Hamilton had previous issues with the FIA over this matter earlier in the season, but the issue seemed to have been resolved after he removed the nose stud. However, Hamilton was caught wearing it by the TV cameras after FP3 during a moment when he lifted his helmet's visor.
The Briton explained he had reinserted the jewellery on the advice of his doctor after the area had repeatedly become infected. In the meeting with the stewards, Hamilton produced reports from a medical practitioner confirming his explanation.
The stewards consulted with FIA deputy medical delegate Dr Ian Roberts, who agreed with the assessment of the reports and as a result, the charge was dropped.
Mercedes themselves were not so fortunate after they were found to have been guilty of an inaccurate self-scrutineering form. The team had declared Hamilton was not wearing the jewellery but later stated they believed that to be the case as he had not informed them otherwise.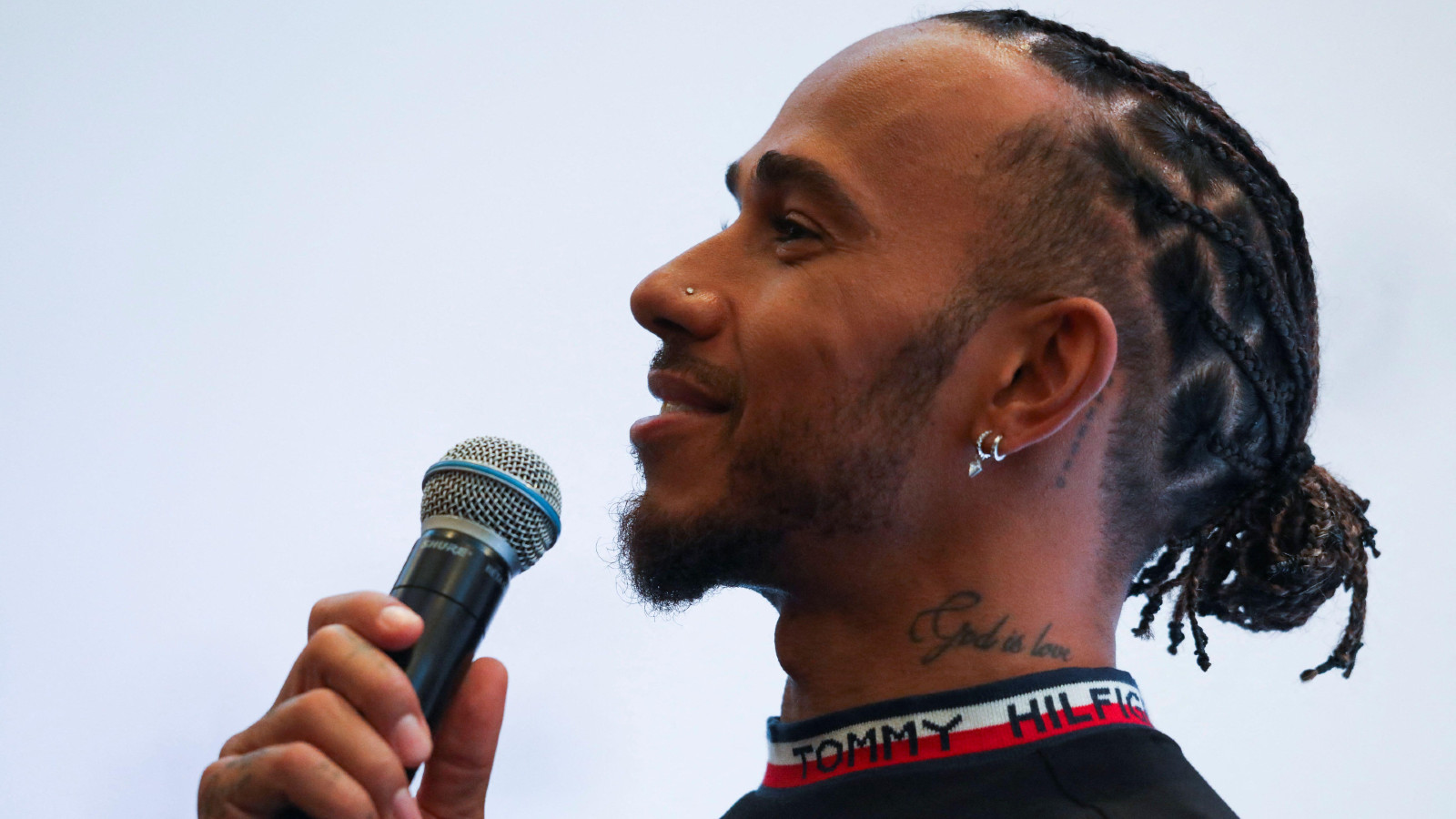 The team said in the past, Hamilton had removed the jewellery for the session and that they, incorrectly, assumed that was the case in Singapore.
The stewards accepted the error was not intentional and as a result, they were fined €25,000.
Chapter III of the code is in relation to a driver's equipment and is separated into five sub-sections – the helmet, flame-resistant clothing, the Frontal Head Restraint, Safety Belts and wearing of jewellery.
In May, the FIA gave Hamilton two races to remove jewellery which they found to be against their regulations but they later decided to delay imposing the strict measures noted within the regulations.
On the track, Hamilton was annoyed to have missed out on a potential first pole position of the season when a slow sector three meant he was unable to beat Charles Leclerc. The seven-time former World Champion will start P3 in Sunday's race.