Hamilton will race for 'at least another three years'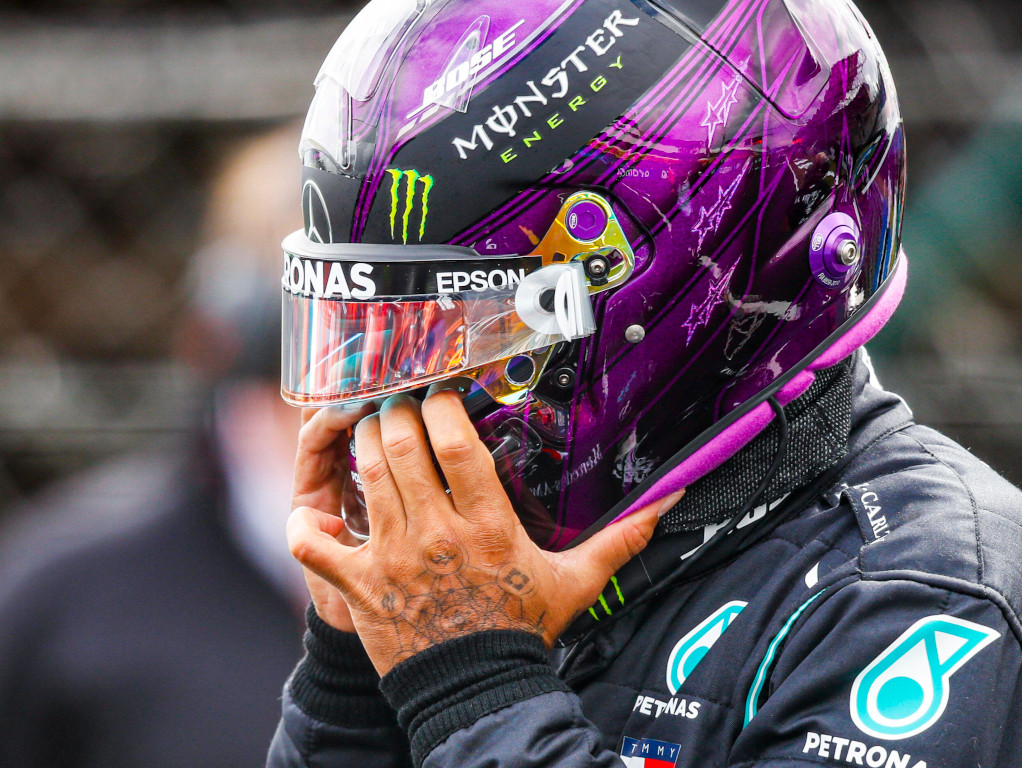 Great news for Lewis Hamilton fans, not so good for his rivals, with the Brit saying he wants to continue racing for "at least another three years".
Hamilton, who made his Formula 1 debut back in 2007, is out of contract with Mercedes at the end of this season.
There have been several rumours about a possible hold up linked to finances as well as the duration of the deal, all of which have been denied by the driver and his boss, Toto Wolff.
With the 2020 championship getting off to a delayed start, so too have their negotiations.
Wolff, though, reckons they'll have a deal sorted soon.
---
Get Sky TV, Sky Sports & Sky Cinema for £46 p/m for 18 months
---
"We've been together for a long time and never in this time did we have to take the contract out and actually read what was written because it comes so naturally," said the Austrian.
"We will spend some time together, take the contract out of the cupboard, look at the timings, the numbers, the rights, and hopefully have something pretty soon."
The big question is not whether Hamilton will continue with Mercedes but rather it is for how long.
'What does Mercedes-Benz mean to you…'

'Family.' ❤ pic.twitter.com/P1sLk5EadX

— Mercedes-AMG F1 (@MercedesAMGF1) July 29, 2020
At 35, the Brit is chasing a record-equalling seventh World title with pundits tipping him to make it eight next year given that Formula 1 will continue with this year's cars in next year's championship.
Will eight be enough or will Hamilton push for maybe nine or ten, sticking around in 2022 when the sport introduces a new era of cars.
Hamilton says this year's extended hiatus has given him the "energy" to prolong his career.
"It has kind of given me a renewed bit of energy to perhaps go longer," he told reporters in the FIA press conference at Silverstone.
"Ultimately I want to be able to perform at the level that I'm performing at now, forever, but obviously there is a point at which physicality and the mental side can tail off.
"And I don't know when that's going to be, but I don't see that happening in the particularly short term in the next two or three years.
"So I'm definitely going to be here, hopefully, for the foreseeable future."
He added: "I want to earn my position here, and I feel like every year I come back it's not a given just because of championships under my belt.
"I think you still have to earn the right to be here in terms of how you perform and continue to deliver so my goal is to continue to deliver as long as I can.
"So I do see myself going for at least another three years."
Hamilton will be 38 years old by the time of the 2023 season and would have competed in F1 for 16 years.
Follow us on Twitter @Planet_F1 and like our Facebook page.