Lewis Hamilton sorry for hitting emotional 'breaking point' on team radio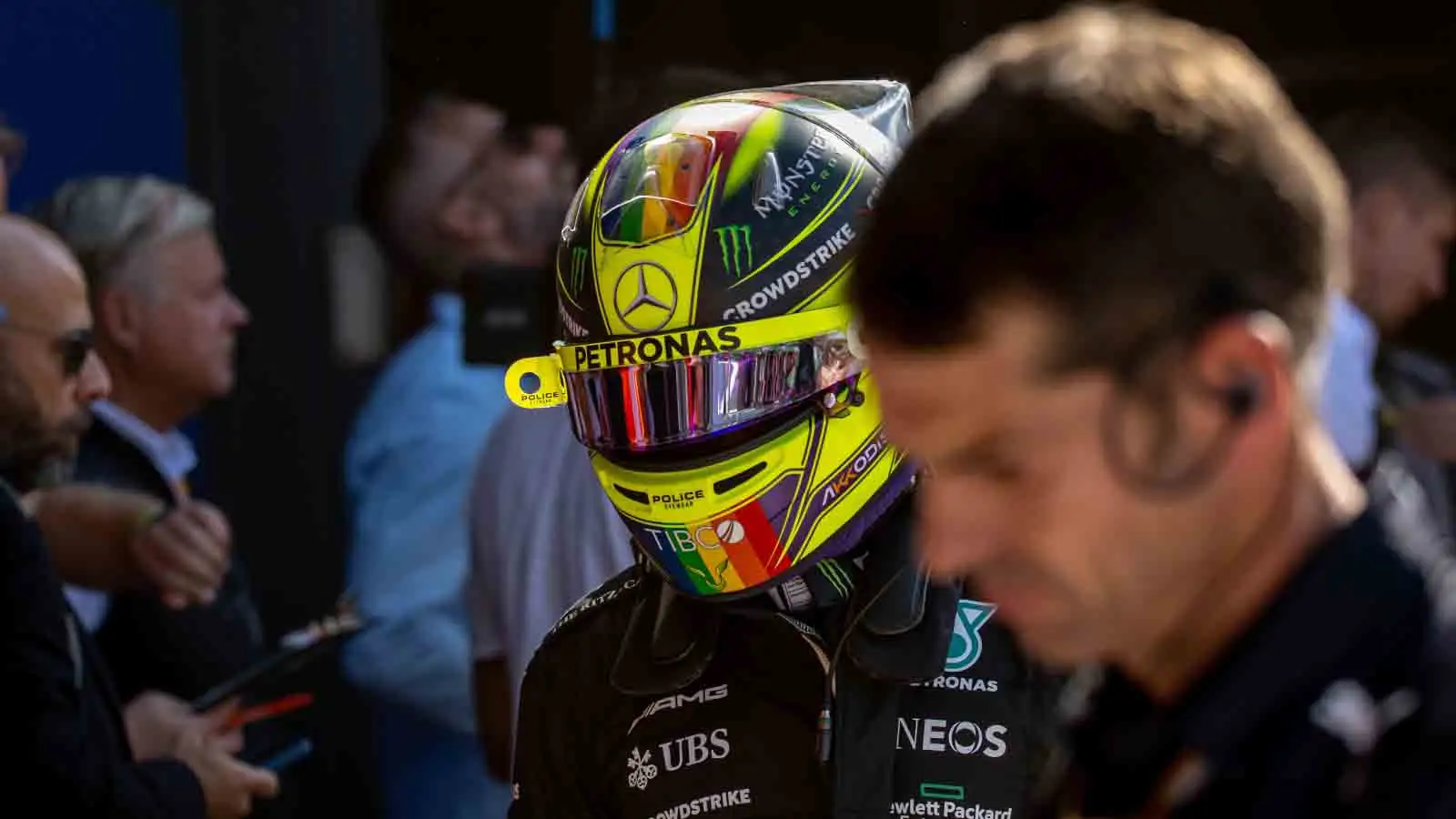 Lewis Hamilton has offered an apology to his Mercedes team after voicing his anger about being left vulnerable at the Safety Car restart in the Dutch Grand Prix.
The Mercedes driver heaped praise on his mechanics for the speed of their pit-stops during a race in which Hamilton had his best chance so far this season of securing a race victory.
But Hamilton lost track position to Max Verstappen when the World Championship leader stopped under Virtual Safety Car conditions after AlphaTauri's Yuki Tsunoda had pulled off track.
That enabled the Red Bull driver to make a 'cheap' stop that cost him less time, but a full Safety Car period caused by Valtteri Bottas' retirement put Hamilton in front once more.
Verstappen and Hamilton's Mercedes team-mate George Russell opted to stop again for soft tyres while Hamilton remained out on mediums, a move that left him on older, harder tyres than those behind – which caused him to fume over team radio as he was swiftly passed by both drivers.
Charles Leclerc also made his way past the seven-time former World Champion to knock Hamilton off the podium, on a weekend when he felt standing on the top step had been on the cards.
Hamilton admitted he "lost it for a second" as he dropped down the field, but felt his team at large had been on form throughout the weekend.
"I think we did, yeah," Hamilton told Sky F1 after the race when asked if he felt the pace was there for him to take victory at Zandvoort.
"But given the circumstances, we were just challenged with lots of things, with the VSC and the Safety Car.
"I think the strategy and the car had been so good until that point. The pit-stops were fantastic, like the best I think we've had all year – it was geeing me up.
"I think the guys were really, really on it today. We were all on it. And I really was hopeful we would get a one-two together as a team.
"Especially after such a not great, up and down year – we've not had a win since Brazil [Editor's note – Hamilton actually won the next two races after Brazil in 2021 as well], so it's finally there within our grasp.
"But then of course there's the Safety Car, [it] really didn't help, and I was just on the edge of breaking point with emotions, and my apologies to the team because I don't remember what I said.
Lewis Hamilton goes full Gordon Ramsay on team radio as George Russell flies past, and you can't really blame him.#DutchGP 🇳🇱 #F1

— PlanetF1 (@Planet_F1) September 4, 2022
"I just lost it for a second, but I think they know it's just so much passion and I want to look at it as a glass half full.
"We came here struggling from the last race, we were fighting against the Red Bulls today. We were quicker than most at many points.
"Without the Safety Car, I think we would have been challenging for the win at the end on the one stop, which I don't think the others could do.
"So many great, great things to take from when the car was finally working. If this can be the same in the future races, we will be continuing to breathe down their necks and we will get that win."