Hamilton taking Mercedes form with 'pinch of salt'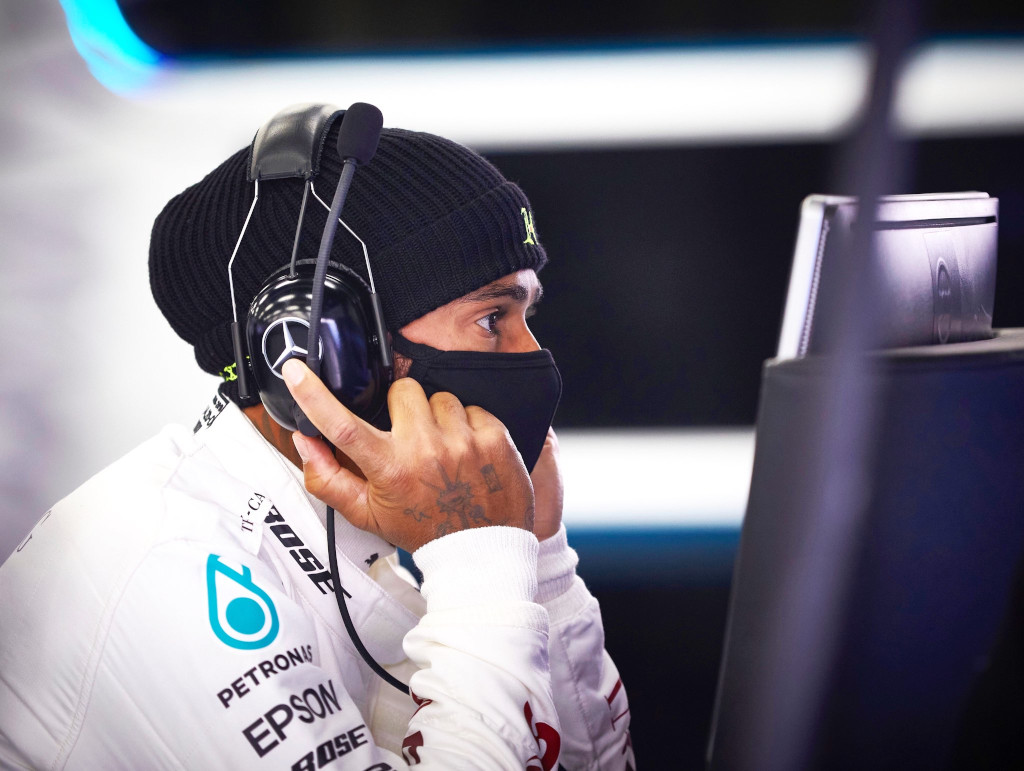 Although Lewis Hamilton admits Mercedes "looked good" during FP2 ahead of the Austrian Grand Prix, he isn't ready to announce victory.
The six-time World Champion finished fastest in both practice sessions, over 0.6s clear of any non-Mercedes driver.
But even though the Silver Arrows were in dominant fashion, he is still taking the Friday pace with "a pinch of salt".
"It was definitely looking good out there, but I think you can never take too much from practice," he told the F1 website.
"I think if you look at the other teams they're maybe down or up on power modes or fuel.
"We will take it with a pinch of salt and try to improve the car tonight."
Hamilton said that the return to action had been a "long time coming", and that the W11 definitely feels like an improvement on last year's Mercedes.
"It has been a long time coming, so it felt great to feel the new car, since I haven't driven it since February," he said.
"It was quite a big difference to the car that we tested at Silverstone.
"The car was feeling good today and it definitely feels like we have improved from last year, so that's a massive positive.
"It was a little greasy [this morning], we went out and it started to rain, we came back in and went out again and it wasn't particularly damp.
"From there we slowly started to pick up [lap time], but it's a very small amount around here.
"But of course as you come down the softness in tyre it gets better, and I think the track temperature went up by 10c."
Meanwhile, in Austria… 👀

A protest has been lodged against our DAS – Dual Axis Steering – system👇 pic.twitter.com/75BN7U4V9M

— Mercedes-AMG F1 (@MercedesAMGF1) July 3, 2020
Celebrate the return of F1 with 25% off annual F1 TV subscriptions! Click here to subscribe
Bottas was also delighted to be back at the Austrian Grand Prix, saying he had been "dreaming" of the moment.
But, he isn't happy yet with how his W11 is handling.
"I've been dreaming of this for a long time, I enjoyed every single lap and making the step-by-step progress as is expected after a long break," he said.
"We had some small issues at the end with my car, but other than that it was getting better and better.
"Overall, the main thing for me is getting the balance correct in high and low speed.
"To me it feels like sometimes we get it right in high-speed corners, sometimes right in the slow-speed corners but never on the same lap."
And like his team-mate Bottas wasn't prepared to say that Mercedes were clear of all rivals for performance.
"I don't think any team yet has put all of their performance [out there] or all the items they have," he admitted.
"I'm sure the lap times will come down tomorrow from the track, but also the team's and driver's sides."
Follow us on Twitter @Planet_F1 and like our Facebook page.