Hamilton's back 'a real mess' due to Mercedes bouncing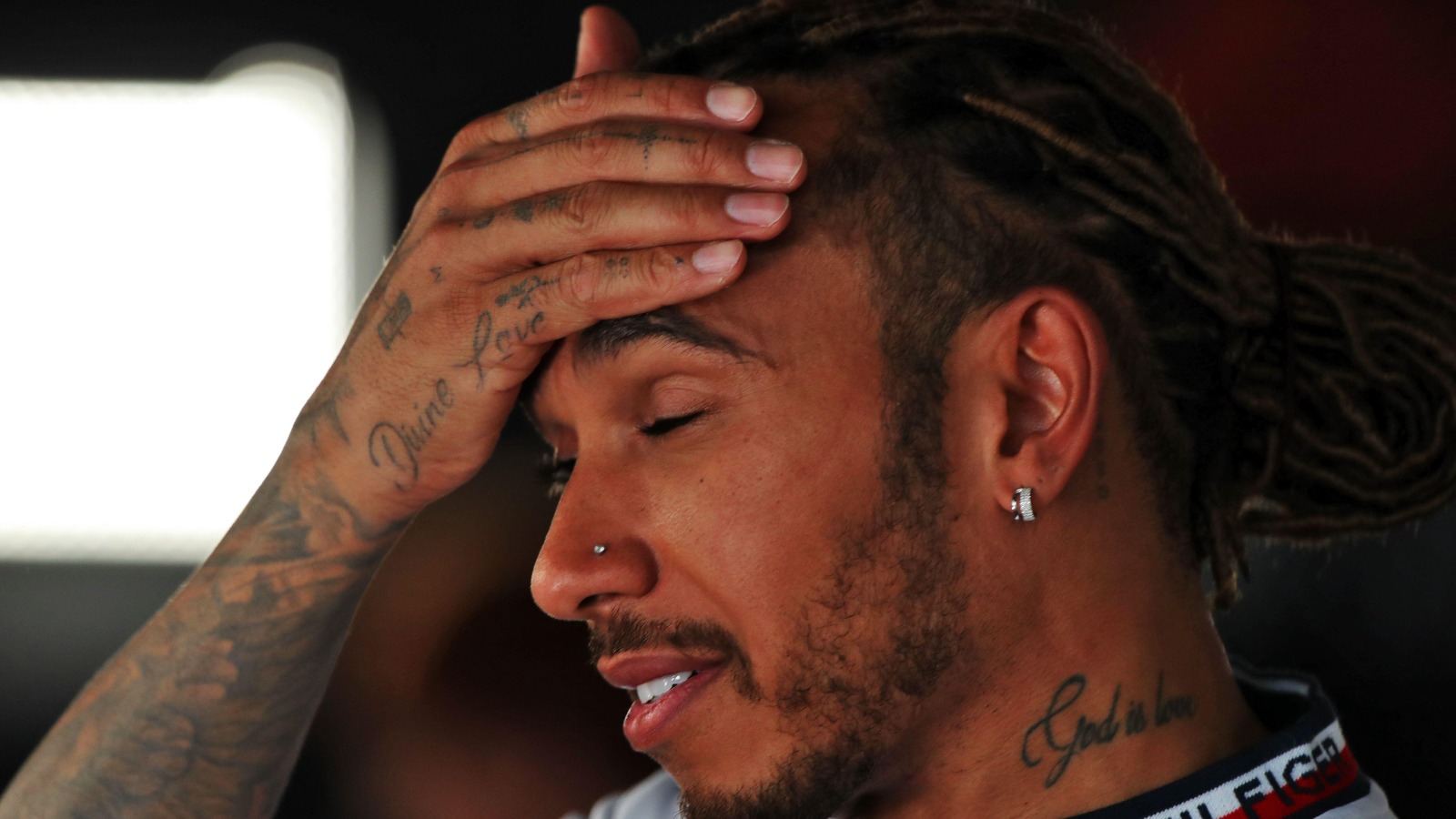 Lewis Hamilton said his back is "a real mess" as a result of Mercedes' porpoising which looked worse than ever in Baku.
A trouble with bouncing has been Mercedes' story of the season so far with both drivers complaining of the impact it was having to their bodies.
George Russell described it as "brutal" while Hamilton admitted he was looking for a week away from racing as he was "done shaking my jaw and teeth moving all the time" following the Monaco Grand Prix.
While Monaco largely takes place in slower corners, the long 2.2km straight in Baku has seen drivers hit speeds of over 300kph which has only made the bouncing worse.
Hamilton said on Friday he felt "a bit sore" and now he has described his back as "a real mess."
"Nothing we seem to do, like we have changed so many things but we just can't seem to… it is crazy because in Barcelona we didn't have any and then everywhere else we've had it," Hamilton said as per PA.
"It is a phenomenon we just cannot get our heads around. It is the same thing underneath the car that keeps on coming back.
💬 "There's lots to look forward to! It's usually a tricky and chaotic race here. We're in the top 10 and there's a lot that can happen. So, we're going to give it everything and hopefully we'll have better race pace." pic.twitter.com/bt9XeQyxTR

— Mercedes-AMG PETRONAS F1 Team (@MercedesAMGF1) June 11, 2022
"Honestly, on Friday we had so much bottoming I could not finish my long runs because my back was in a real mess.
"Thank god for [physio] Angela [Cullen], who gave me physio and acupuncture and I was still in quite a bit of pain on Saturday morning.
"Now we don't have it as bad at the end of the straight but it is the corners where you are trying to keep it out of the wall but I am hoping on heavy fuel it will be better."
His team-mate Russell even raised questions over the long-term future of the cars, saying he "can't see us running like this for the next four years."
"Now with the cars are running so close to the ground," he said as per GPFans, "in the high-speed corners the cars are fully bottoming out and it's the same for everybody.
"It's really not comfortable to drive.
"I don't know what the future holds for this era of cars but I can't see us running like this for the next four years so, for all of us, conversations will be needed as we're all in the same boat."
Mercedes were once again well off the pace in qualifying with Russell finishing P5 and Hamilton P7.