Lewis Hamilton concedes he has 'not been perfect in the background'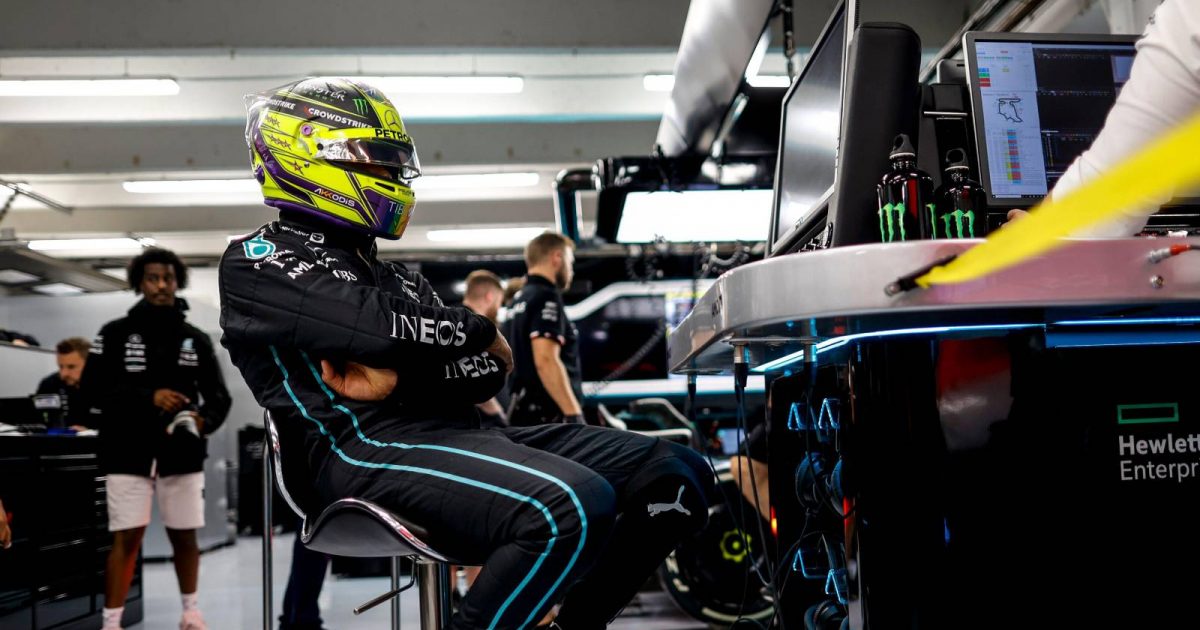 Lewis Hamilton says he has not always been the best version of himself behind the scenes during Mercedes' struggles this season.
Mercedes, eight-time consecutive Constructors' champions, have reached the summer break without having won a race as the W13 car, designed for the sport's new rules era, has been off Ferrari and Red Bull's pace.
Things have improved of late, with Hamilton having finished on the podium at the last five grands prix and taken second place in the latest two.
But there were some real low points earlier in the campaign, particularly at Jeddah and Imola. The seven-time former World Champion was eliminated in Q1 for the Saudi Arabian Grand Prix and finished 13th in the Emilia Romagna GP, finding himself stuck behind Pierre Gasly's AlphaTauri.
During the Imola weekend, Hamilton was caught on camera involved in what appeared to be a tense exchange with Mercedes team boss Toto Wolff – a rare flashpoint between the duo, who usually enjoy a harmonious relationship.
Speaking to Viaplay in an interview with his former McLaren team-mate Heikki Kovalainen, Hamilton discussed the challenges of trying to get Mercedes back into the fight at the front.
"It's definitely not been perfect – I've definitely not been perfect in the background," said the 37-year-old Briton.
"I definitely would say there's been a struggle, particularly off the end of last year. It's been a real kind of odd growth process.
"I've tried a lot of things with the car and experimented, it's often caught us out, and I've struggled with feeling comfortable in the car this year."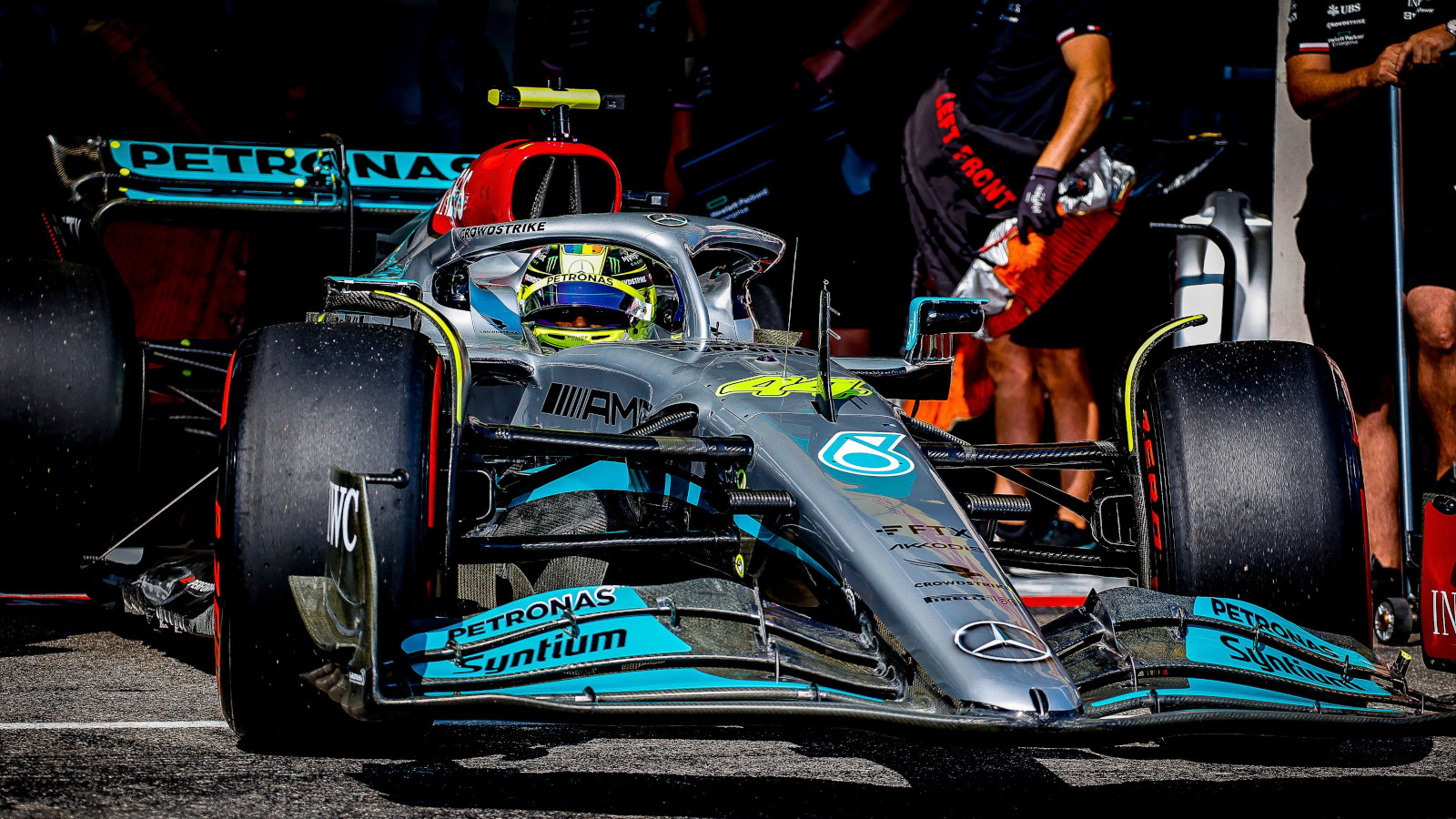 Will Lewis Hamilton add to his 103 F1 wins this year?
He continues to believe that is possible, even though for the most part Mercedes remain the distinct No 3 team behind Ferrari and Red Bull.
But that could require a degree of going back to basics with the car.
Hamilton added in his interview with Kovalainen: "I honestly think there is potential to win races. I'm hoping every weekend they find something that just brings us that little bit of extra downforce without [the car] bouncing. But it's been tough for the team to achieve.
"Nobody has given up on it. I think fundamentally we have to acknowledge the others have done a better job and whichever philosophy they have taken has worked well for them, and we have to be conscious of that moving forward – we can't be stubborn and say 'no, our way is definitely the way and will eventually work', because we could wait for years for that.
"I truly believe we will get a win this year, but one win is not enough in terms of what we work for."
Hamilton went on to chat with Kovalainen about how he had sniffed a chance of victory in the British Grand Prix at Silverstone until a late Safety Car period played right into eventual winner Carlos Sainz's hands.
That day, the W13 had the pace and if Mercedes can keep making the incremental improvements they have produced over the summer programme of races, his belief that further success lies ahead in the foreseeable future may well be proven right.