Lewis Hamilton quizzed on Bahrain GP criticism and Mercedes exit talk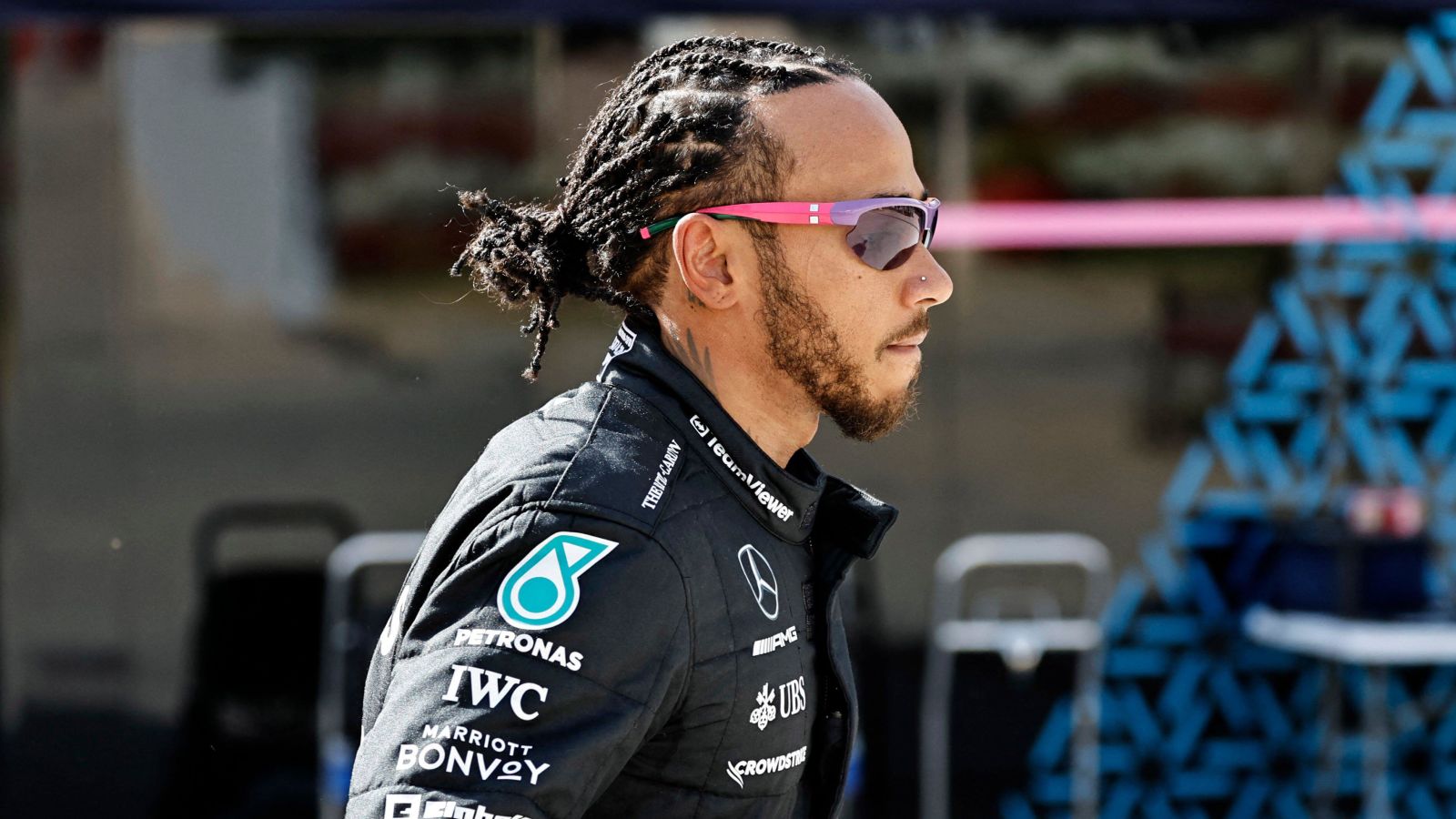 Lewis Hamilton has admitted his comments about Mercedes in the aftermath of the Bahrain Grand Prix perhaps were not "the best choice of words", but acknowledged "we all need a kick" to get moving in the right direction.
The seven-time World Champion had criticised his team after the season opener in Sakhir, with a distant P5 finish being a long way behind race winner Max Verstappen – and being overtaken on track by the Aston Martin of Fernando Alonso in the process.
Mercedes had also shown a pace deficit to Ferrari for much of the weekend, making the W14 the fourth-fastest car on the grid by some estimates, which led Hamilton to believe that his concerns over Mercedes' troublesome 2022 car had not been heeded when designing their new challenger.
"Last year, I told them the issues that are with the car," Hamilton said after the race on the BBC's Chequered Flag podcast. "Like, I've driven so many cars in my life, so I know what a car needs, I know what a car doesn't need.
"And I think it's really about accountability, it's about owning up and saying 'yeah, you know what, we didn't listen to you, it's not where it needs to be and we've got to work'.
"We're still multi World Champions you know, it's just they haven't got it right this time, they didn't get it right last year, but that doesn't mean we can't get it right moving forwards."
With his Mercedes contract set to expire at the end of this season, doubts surrounding Hamilton's future with the team had even begun to swirl, with a challenge for a record-breaking eighth World title looking unlikely this time around on early evidence.
PlanetF1.com recommends
Watch the Saudi Arabian Grand Prix weekend ad-free with F1 TV Pro!
Lewis Hamilton urged to make clear ultimatum to Mercedes 'if things don't change'
Christian Horner: I am probably 'some sort of antichrist for your average Lewis fan'
But while the 38-year-old insisted he has no plans on heading to any other team in Formula 1, and his words were maybe not the right ones to use at the last race, they will hopefully give the team a "kick" to start making "bold decisions" in bringing updates to the W14 soon.
"I mean, in hindsight, I think looking back [it] wasn't necessarily the best choice of words," Hamilton said of his Bahrain comments in the pre-Saudi Arabian Grand Prix press conference.
"Of course, there are times where you're not in agreement with certain team members, but what's important is that we continue to communicate, we continue to pull together.
"I still have 100% belief in this team, and they're my family and I've been here a long time, so I don't plan on going anywhere else. But we all need a kick, we all need to get on.
"We've seen the proof is in the pudding, we've seen where the performance is and how people are extracting the performance, and we've got to now start making some bold decisions, some big moves in order to close the gap to these guys."