Lewis Hamilton talks about balancing success against the 'huge come-down'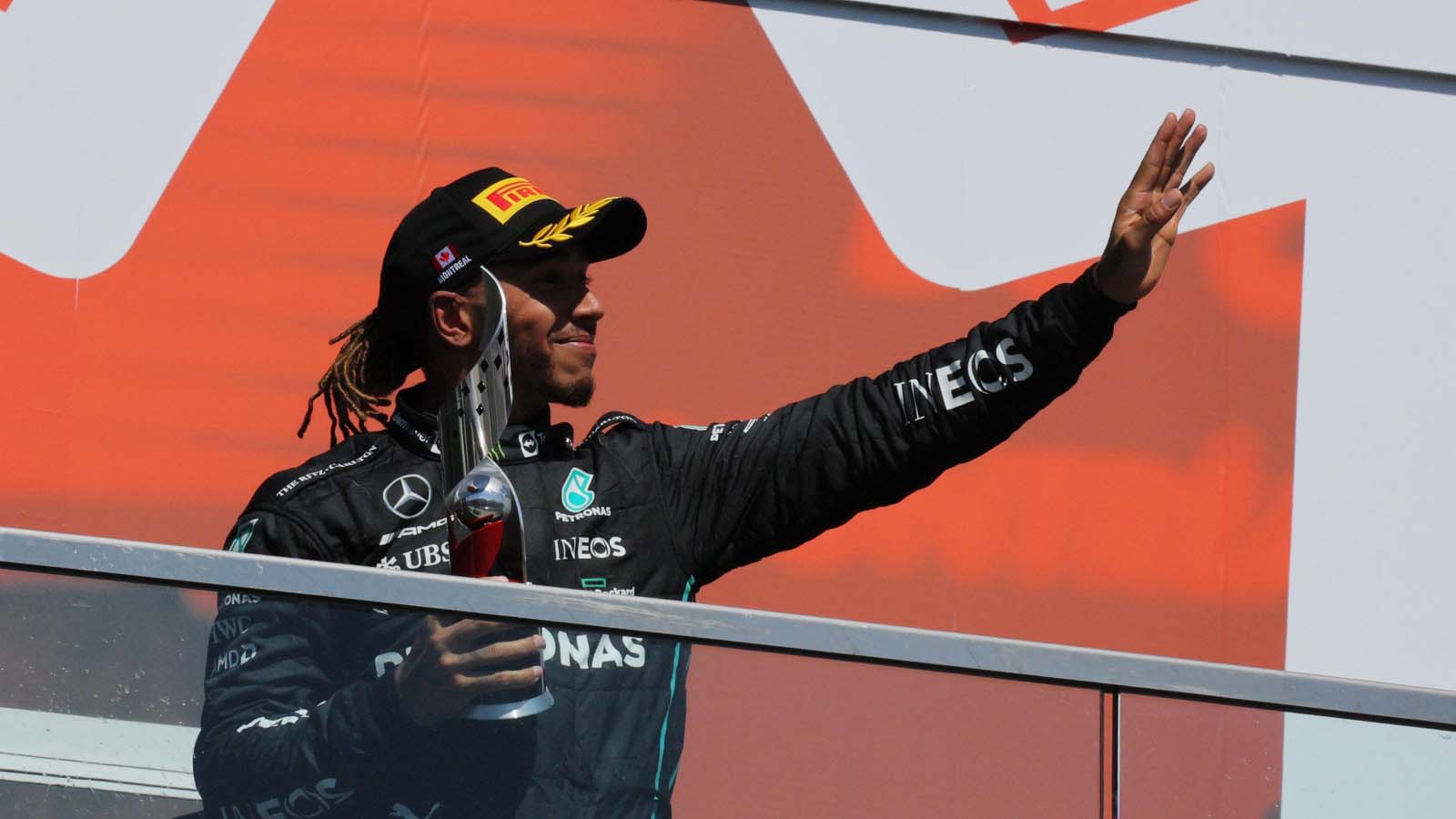 Acknowledging that success is "short-lived", Lewis Hamilton says he's had to work on balancing those emotions against the "huge come-down" after a grand prix weekend.
Hamilton has tasted Formula 1 success 103 times, the Briton holding the record for the most grand prix wins ever having pipped Michael Schumacher's 91 back in 2020.
That season the Briton also claimed his seventh Drivers' Championship title, a record he holds with Schumacher.
But while for most people looking in from the outside it would be difficult to find a negative in all of the above, there is one – the come-down.
Speaking in the 'On Purpose with Jay Shetty podcast', Hamilton explained: "When you have success, it's so short-lived, it is really, really short-lived.
"You win a race, then you go back home.
"As a racing driver the weekend is so intense, there's so much energy, so much… It's really, really a stressful environment for everyone that's working within it.
"Then you go home and there's a huge come-down one or two days later.
"You're trying to balance those emotions, or that emotional roller-coaster.
"And learning to kind of channel that and figure out ways to keep it balanced with your routine and those sorts of things, has been really key for me."
PlanetF1 recommends
F1 2024 driver line-up: Who is confirmed for next season's grid?
10 storylines to be excited about ahead of the new F1 2023 season
Michael Schumacher's 10 iconic Formula 1 grand prix victories
The 38-year-old is potentially on a collision course with the FIA this season, president Mohammed Ben Sulayem banning the drivers from making any sort of political or religious statements.
That goes against Hamilton's ethos, the Briton determined to be a voice for change.
He explained his stance there, although it must be noted it wasn't in response to the FIA's ban.
"I think during the last couple of years really understanding that it's about the bigger picture," he said. "I'm fighting for something far greater than winning a race, really fighting for change in the world.
"We're more divided than ever I would say, it's devastating. I can't watch the news. It's devastating, every time there's so much happening.
"But there are so many great people out there that are doing really great things. And I want to be a part of that inspirational energy bubble.
"We need to create a brighter future, we need to create better future leaders. Look how bad our leaders are, that are in governments. We need to be aspiring the next generation of thought leaders that are positive.
"That's what I'm trying to be a part of every day, I'm really trying to focus on my intentions. I'm trying to learn new tools that I didn't have when I was a kid. I didn't know about yoga, I didn't know about meditation. I didn't have podcasts to listen to, good people to listen to, and aspire to kind of help put me on the right path.
"So yeah we've got a lot of work to do. And there's almost not enough time here on this planet, right? We're here for such a short time really in the scale of the universe."