Hamilton questions Belgian Grand Prix as 'money talks'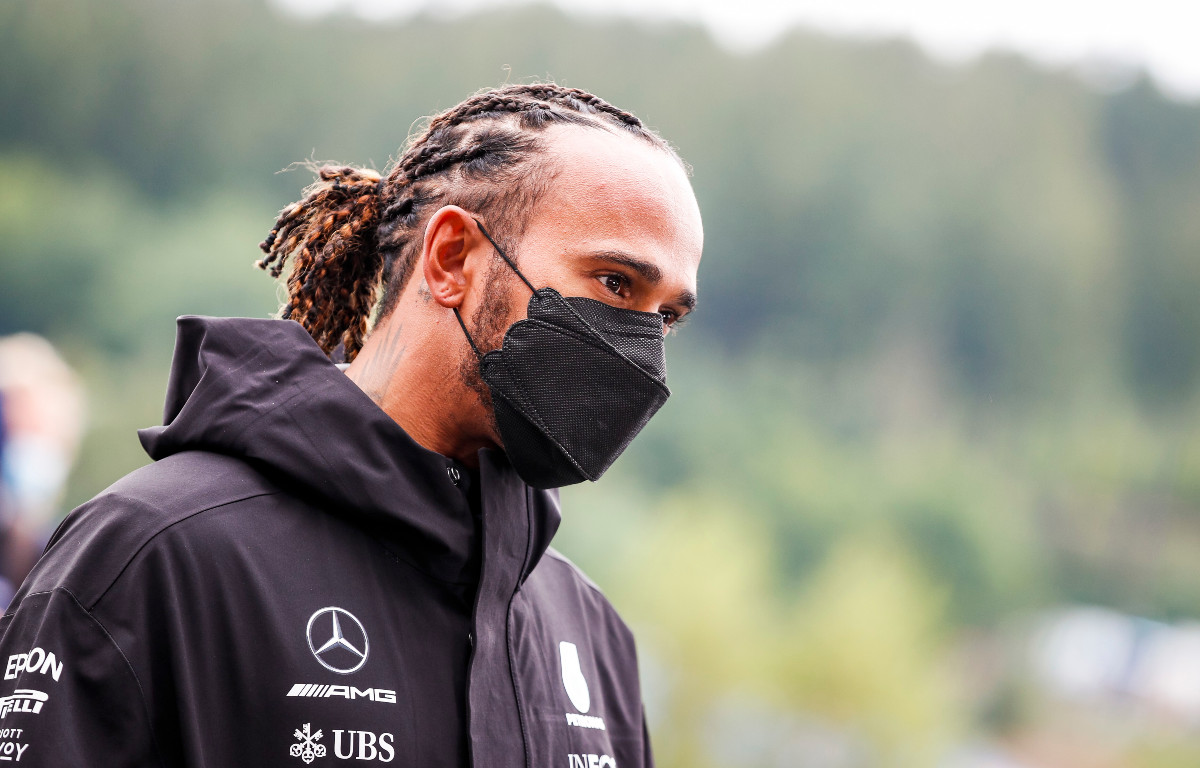 Lewis Hamilton praised the soaked fans for sticking it out in Belgium, and hopes they will be rewarded with a refund.
It had been a wet and cold race weekend at Spa-Francorchamps, with the race day on Sunday expected to be the wettest of the lot.
And that is how it turned out, with changeable conditions making way for constant, heavy rain which made getting the race underway troublesome.
Ultimately, after a first lengthy delay, the drivers would head out behind the Safety Car to complete the mandatory two laps for a race classification.
Once the drivers then returned to the pits, the Belgian Grand Prix ended not long afterwards.
That meant that Hamilton's P3 from qualifying became a race result and podium.
And so, with the fans losing the chance to watch a race, Hamilton believes a refund is in order.
"I feel really sorry for the fans today," he told Sky F1.
"It was no one's fault obviously with this weather, but the fans have been incredible today just to stick with us this whole time and hold out for a potential race.
"They knew when they sent us out at the end there that the track wasn't any better, and they did it just so that we could start two laps behind the Safety Car which is the minimum requirement for a race.
"I really hope the fans get their money back today."
Hamilton scored half points for his P3 finish, meaning he takes 7.5 away from the Belgian Grand Prix.
And so, since everyone gets their money, he expects the same for the fans.
"Well money talks," he said when asked how he feels about being awarded half points.
"It was literally two laps to start the race, all money scenario, so everyone gets their money and I think the fans should get theirs back too, because unfortunately they didn't get to see what they came and paid for.
"It's a shame we can't do the race tomorrow. Today wasn't a race.
"I think the sport made a bad choice today, of course we wanted to race, but there is a minimum of two laps you need to do to count as a race, and between that gap of stopping the first time and the second time, it had rained consistently.
"So there is only one reason why they sent us out, so that's why I feel more bad for the fans."
Ending a strange Sunday with a podium. 👌 That's Lewis' first P3 finish of 2021. pic.twitter.com/hdiM8ow2CM

— Mercedes-AMG PETRONAS F1 Team (@MercedesAMGF1) August 29, 2021
Check out all the latest Lewis Hamilton merchandise on the official Formula 1 store
Asked if it would have been possible at any time within the three-hour window to go racing, Hamilton replied: "No, no, you couldn't really see like five metres in front of you, the car disappears.
"So it was really difficult down the straights to even know where that flashing light was. It unfortunately was just a disaster on track.
"We couldn't even go flat out because you didn't know what part of the track they'll be on.
"It's a shame, because of course I wanted to race, and I think it could have been a great race if it hadn't rained so hard."