'No one is side-tracking me,' says Hamilton on Bernie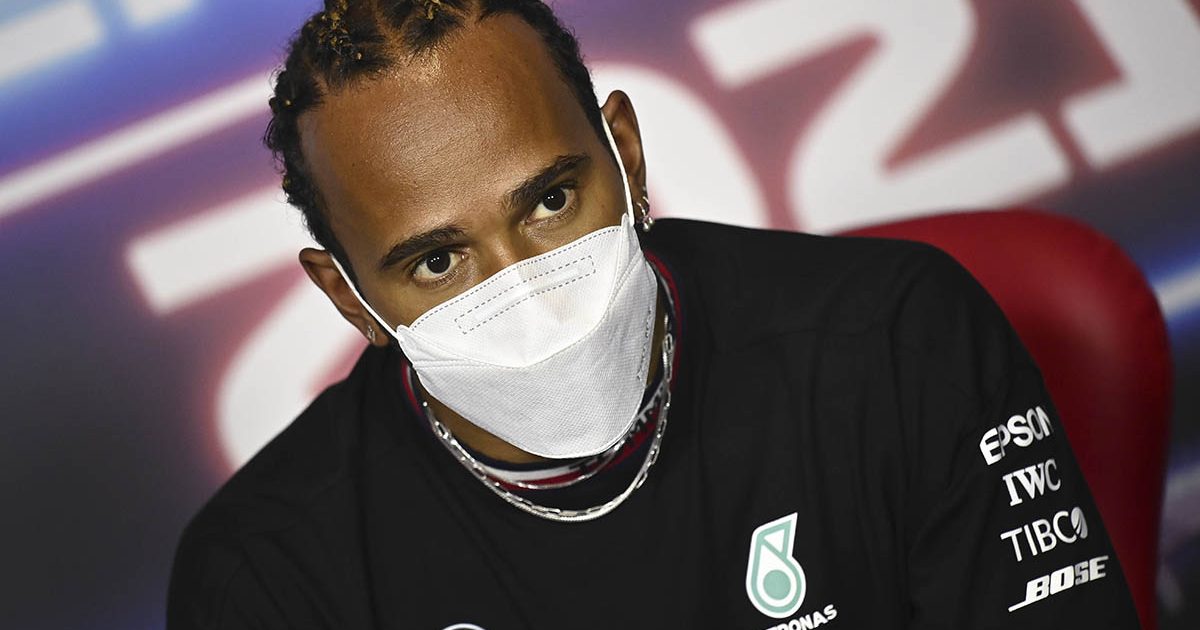 Responding to Bernie Ecclestone's claims that he isn't the fighter he once was, Lewis Hamilton says he won't let such things side-track him.
Nine rounds in to the 2021 campaign, Hamilton trails Max Verstappen by 32 points and the chances of him winning an eighth title this year are beginning to look slim.
This is in large part due to the fact that Red Bull have built a strong car this year, but former F1 boss Ecclestone suggested Hamilton may have lost some motivation too.
"I have spoken to lots of people about this and perhaps Lewis is not quite the fighter that he was," he told the PA News Agency.
"There are lots of occasions this year where he could have done better and he hasn't. He hasn't had any competition, the equipment has always been super, and he hasn't really had to make the effort. But now maybe he is thinking that he better take it a bit easier.
"At the beginning of the year I thought he would look to win the championship and then retire. But it appears not, even though I wouldn't rely too much on contracts. He can escape from that.
"He probably had a look at the clothing range and music but realised that it is not as easy to make money there as it is in Formula One."
From the thousands of jobs in Formula 1, only 1% of employees are from Black backgrounds. The Hamilton Commission aims to change that. pic.twitter.com/m0sWvvQwRq

— Lewis Hamilton (@LewisHamilton) July 13, 2021
Hamilton didn't see the comments until he arrived at Silverstone for the British Grand Prix, but after being made aware of them, he didn't have much to say.
He says he won't let himself be distracted from more important things like his racing and the Hamilton Commission, and thinks that as a driver, he's better than ever.
"I don't really have a response. I actually wasn't aware of it until I arrived for the weekend," he told reporters at Silverstone.
"But honestly, this has been such an interesting week. We've had the football, which was exciting for one moment and then obviously quite difficult afterwards, and there has been amazing support, positivity I would say, since."
"Obviously, with this Commission, I have just been focused on that. No one is side-tracking me.
"I'm definitely not the driver I was when I started. I think I'm better and I know myself way more than I ever did."