Hamilton falls out of Forbes' top 10 best-paid athletes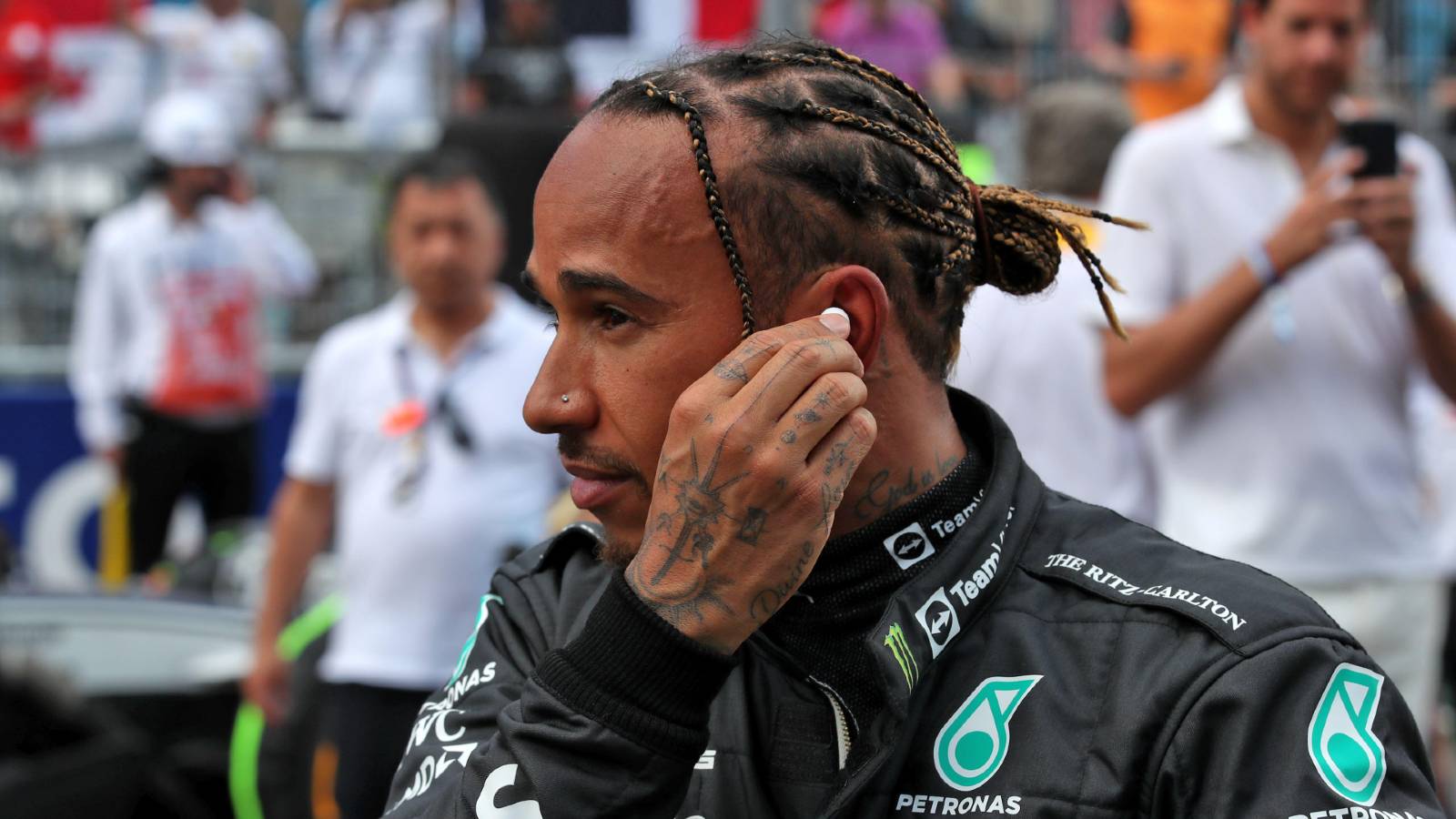 Lewis Hamilton has dropped out of the top 10 in Forbes' annual list of the world's highest-paid sports stars.
The seven-time former World Champion has appeared in the top 10 on two previous occasions, 2017 when he was 10th and last year when placed eighth.
In 2021, Hamilton's on and off-track earnings were quoted by Forbes at $82million, which equated to £58.5million via the exchange rate at the time.
In order to have made the top 10 this time around, the 37-year-old Briton would have needed to be earning at least $80.9million, which indicates his total income has fallen somewhat over the last 12 months.
Top of the 2022 list, up one place from last year, is Argentine footballer Lionel Messi, who in the summer of 2021 left Barcelona, where he had begun his career, to join Paris Saint-Germain due to the financial problems that had hit the Spanish club.
Messi's earnings have consequently risen to $130million and he has taken over at the top of the list from UFC fighter Conor McGregor, whose 2021 position at No1 on the Forbes list had been distorted by the sale of his stake in whiskey brand Proper Twelve for a reported $150million.
See where LeBron James, Cristiano Ronaldo and Stephen Curry land on the list of top paid athletes: https://t.co/KSgCjTr0jY pic.twitter.com/fPPFGn6tq1

— Forbes (@Forbes) May 12, 2022
While the Irishman, like Hamilton, drops out of the top 10, some of the other mainstays are still there, including NFL superstar Tom Brady – alongside whom the Mercedes driver appeared at a promotional event just before the Miami Grand Prix, playing golf and conducting a joint interview.
Also on both the 2021 and 2022 lists were NBA stars LeBron James and Kevin Durant, tennis player Roger Federer and two other footballers – Cristiano Ronaldo, who last summer returned to Manchester United, and Messi's PSG team-mate Neymar.
In July of last year, Forbes also produced a list of the projected top 10 highest-earning Formula 1 drivers, comprising the salary for their racing contract plus any bonuses.
Unsurprisingly, it was Hamilton who came out comfortably on top of that chart with Max Verstappen in a clear second position, the 2021 World Championship rivals followed by Fernando Alonso who completed the 'podium'.
More detail can be found here about the 2022 Forbes top 10 highest-paid athletes, but here is the basic list with their reported earnings:
1 Lionel Messi $130m
2 LeBron James $121.2m
3 Cristiano Ronaldo $115m
4 Neymar $95m
5 Stephen Curry $92.8m
6 Kevin Durant $92.1m
7 Roger Federer $90.7m
8 Canelo Alvarez $90m
9 Tom Brady $83.9m
10 Giannis Antetokounmpo $80.9m