Lewis Hamilton counting the costs with Brad Pitt film status update provided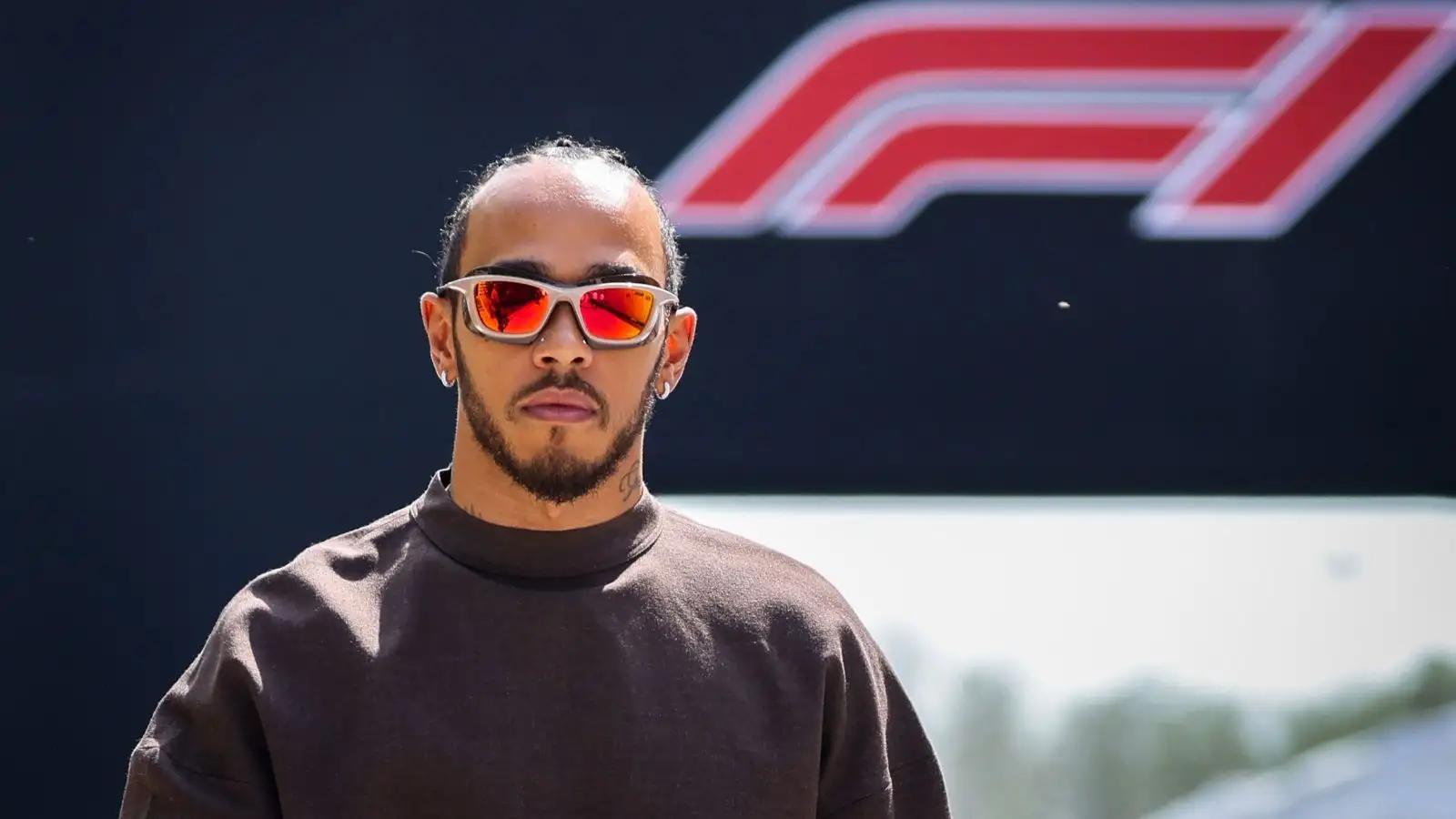 Lewis Hamilton confirmed that the F1 movie project involving him and Brad Pitt is set to gather steam again following the Hollywood strikes, though believes the budget is going to now need increasing.
Hamilton is playing a backstage role in a Formula 1-related film currently under production, which features Pitt portraying a racer who comes out of retirement to mentor his young team-mate, played by Damson Idris.
Filming was in full swing with their fictional 'Apex' team joining the real-life F1 outfits in the paddock, but progress was slowed by the long-standing labour disputes in Hollywood.
Lewis Hamilton admits delay will be costly
Agreements have now been reached to bring an end to the strikes, clearing the way for projects like this one to get back into gear.
And while Hamilton confirmed that a good chunk of fresh filming is now planned through F1 2024, there are some impacts which must be taken on the chin.
The seven-time World Champion revealed that plans to film one of the "really cool scenes" at this weekend's Las Vegas Grand Prix had to be shelved, while the project will likely now cost more than initially anticipated.
Asked to give a status update on the film and how much of his time it will take up over the Formula 1 off-season, Hamilton replied: "Off-season, won't take a huge amount of my time.
"In December, I'll probably spend a day or so with Joe [Kosinski, director] and Jerry [Bruckheimer, producer], just going over the script.
"And obviously now we can continue on with the writers and now Brad and Damson will be back in training, getting ready to get back in the car.
PlanetF1.com recommends
Brad Pitt F1 movie: Cast, release date, Lewis Hamilton involvement and more
Lewis Hamilton car collection: Take a closer look at his incredible private garage
"Unfortunately, we were supposed to be filming this weekend. If there wasn't the strike, we would be filming one of the really cool scenes here this weekend.
"But, we will continue on filming next year, so you'll see them around more. And we've already got great footage with the demo drivers who have done a great job, as I think all the drivers got to see in Austin.
"We'll keep pushing along, it's still going to be great. Might cost a little bit more, but I'm really confident in what Jerry is going to produce."
Hamilton will look to provide the action in Las Vegas then as he heads into battle, though with 32 points to make up on Sergio Perez if he is to snatch P2 in the Drivers' Championship, Hamilton has already conceded defeat to the Red Bull driver.
Read next: Lewis Hamilton waves white flag to give under-pressure driver a huge boost